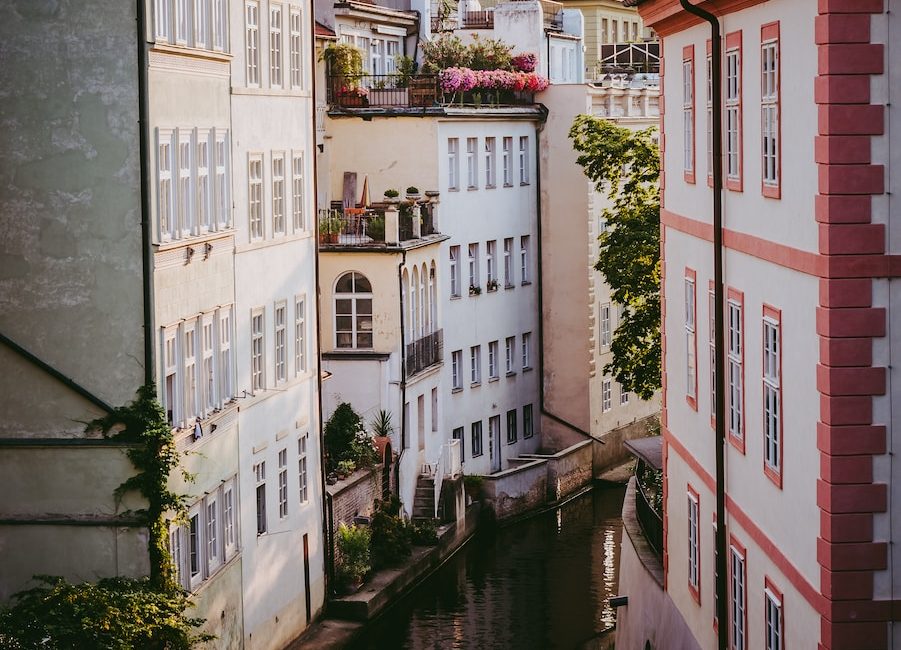 The Dark Side of Being an Airbnb Host: Hosting Risks and How to Manage Them
Being an Airbnb host undoubtedly comes with a number of potential perks — chiefly the opportunity to make a lot of additional income. The average Airbnb host makes $924 a month, and, as a form of fairly passive income, it's also one of the easier ways to earn money.
However, like with most things in life, being an Airbnb host isn't all sunshine and rainbows, and there are certain downsides to be aware of, from property damage to rude guests. Here we explore four potential drawbacks and how to manage them for a stress-free Airbnb hosting experience.
1. Liability for guest behaviour
Hosting strangers in your property can lead to issues if they're disruptive or unruly. These problems can include disturbances to neighbours (such as noise complaints) and illegal activities, all of which can cause you undue stress, and at worst, land you in legal trouble.
By closely vetting potential guests, you can ensure they are a good fit for your property and reduce the risk of bad behaviour. Doing so isn't straightforward, however, which is why you may want to consider hiring somebody to help you. Take Dubai-based Airbnb management company Frank Porter, for instance, which "prides itself in a careful vetting process that ensures guests staying in your home will take good care of it." In the event of damage specifically, the company will "handle all aspects and correct the situation."
Without expert help, issues can quickly stack up and become overwhelming, leaving you to deal with the clean up. When managing a property by yourself, it's integral to set out clear rules and regulations on your Airbnb booking. Setting noise curfews and occupant criteria (specifying couples or no large groups) can also go some way to mitigating the chances of attracting unwanted guests.
2. Property damage
Speaking of property damage, this is another risk Airbnb hosts must closely consider. Although Airbnb provides host damage protection itself, this may not cover all types of damage, while the claims process can be time-consuming.
In order to both counteract the possibility of damage and mitigate it if it occurs, consider doing the following:
Require a security deposit from guests to cover potential damages.
Implement clear house rules and expectations for guests.
Install security cameras in common areas and disclose this in your listing.
Consider buying an additional insurance policy.
Conduct regular inspections between guests.
Communicate openly with guests about expectations.
3. Guest safety
Another large risk you face as an Airbnb owner is that of accidents or injuries occurring on your property, as you may be held liable for these and face legal issues as a result. While Airbnb provides host liability insurance, it may not cover all situations, and additional insurance might be necessary. In addition to this, you should also:
Maintain a safe environment by addressing potential hazards.
Install smoke detectors, fire extinguishers, and carbon monoxide detectors.
Document the property's condition with photos before and after guests' stays.
Keep records of all communication with guests.
Consult with a legal expert for guidance on local regulations and potential liability issues.
4. Legal risks
As well as laws surrounding guest safety, there are a number of other laws that govern Airbnb rentals, the nature of which will depend on your exact location. General examples include things like:
Letting regulations, which may require you to obtain planning permission to be an Airbnb host.
Data protection laws when handling guest information.
Tax requirements, such as income tax and business rates.
Noise regulations.
Environmental and sustainability regulations related to things like energy efficiency and waste management.
Accessibility laws.
Violating these laws can lead to fines and other legal issues, so it's therefore crucial to research the regulations in your area and ensure you comply with them. Consulting with a lawyer here is again advisable.