Are you searching for some amazing PR tips for small business? Well, you are in the right place. As a small company, you may not realise that you are in the business of (or in need of) public relations, although you are. Public relations are vital to the success of a company, large or small. The distinction is that a small, budget-conscious company does not have the privilege of recruiting a high-priced PR agency, so you need to take a more DIY strategy for developing your public relations.
Perhaps you'd like to discover how to use public relations more efficiently to develop your company and increase awareness of your brand? Let's take a look at what you need to learn about PR and also tell you some useful PR tips for small businesses.
WHAT IS PR (PUBLIC RELATIONS)?
To make good use of public relations, you should first have a proper picture of what PR is. Public relations are a strategic engagement mechanism used by individuals, corporations and organisations to establish a constructive interaction with the public. The Public Relations Practitioner aims to maintain a good relationship and a favourable reputation with the target market. This is achieved by a marketing strategy that includes the newspapers and other overt and indirect media.
Public relations are not the same as ads. PR is a mechanism in which brands are marketed by editorial content on articles, forums, publications, news outlets, television shows and newspapers. This is separate from advertisements, where paying campaigns, ads or reports written by reporters are the primary methods of activity. Some examples of common PR types are as follow:
Communications with the media
Group Partnership
Corporate and Social Responsibilities
Public Affairs
Crisis management
Social media
Relationship of workers
Integrated Marketing and Collaboration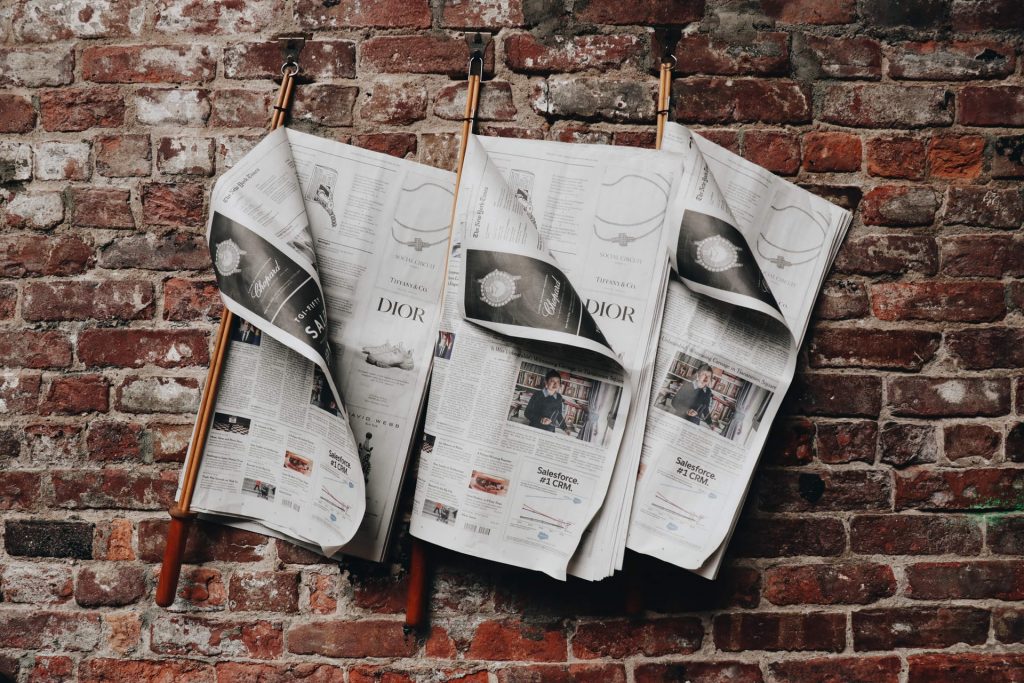 The goal of PR is to raise awareness of your brand and to create trust in your business. Public relations will help:
Manage your credibility
Build your reputation
Promote the values of your brand
Build a proper image
Strengthens ties with society
Increase the authority of the niche
So now you have a clear understanding of what PR is and how it helps you, let us tell you some of the most useful and effective PR tips for small businesses.
6 EFFECTIVE PR TIPS FOR SMALL BUSINESS:
BUILD A PERSUASIVE AND INTERESTING STORY
The safest way to convince a reporter/blogger/editor to publish about you and your business is to get their attention. And the way you do it is by great, old-fashioned storytelling. You're not going to get coverage just because you're a good small company, or a new one, or an expanding one. Reflect more about what's special about the company, whether it's the product or service you provide, the community you've created, the challenge you solve, the way you employ, the way you give back. Topics like these offer an entrepreneur the chance to blog on something genuinely new or of human drama.
Does your small company do something special that can be connected to a festival or an incident? Let's imagine that the company is making a particular effort to recruit veterans? That's a perfect storey to share before Veterans Day or Commemoration Day. Or what if the business is taking action to minimise your carbon emissions? This is something to be done before Earth Day.  If you have a great story you can push it out with budget press distribution agencies – one of the best is PRFire and they also write press releases in case you don't have the in house ability to write great copy.
ADVERTISE YOUR EXPERT KNOWLEDGE
One way to be featured in the press is to advertise yourself as an authority in your field, market, sector, etc. For example, if you own a small accounting company, generate a checklist of suggestions for business owners as they begin the taxation cycle. Mail it out to finance and money writers in newsletters, blogs, business news wires and other publications, so that when they do tax-time reports, they will quote you as an authority in one of their own "tax tips" reports. When generating new news ideas for the newspapers, you're not only supporting yourself, you're also throwing together a timely, practical storey concept to make life simpler at their end.
SPONSOR, SUPPORT AND ENGAGE IN CHARITY AND CULTURAL ACTIVITIES
As a small company, you can bring your brand out to the city and people's minds by promoting local non-profits, either through volunteering to sponsor a fundraiser, hosting a stall at various venues and exhibitions, or forming a fundraising committee. Not only is it positive business karma, but you will also share the news about the event in a manner that helps the charity or society as well as your business and credibility.
APPROACH INFLUENCERS AND BLOGGERS IN THE INDUSTRY
One of the most important PR tips for small businesses is to approach and reach out to influencers in the industry. Public relations are not just about media attention, it's about creating partnerships. Do your homework to find writers, YouTubers, media sources and reporters who follow your industry, niche or sector and reach out to them. Keep up daily contact with these influencers to make you top-of-the-mind while they're looking for a company to chat or report about. More and more people are losing faith in conventional advertisements today. Rather, they listen to the advice of the influencers from third parties. Find influencers for your target demographic and partner to help you and your brand.
PREPARE A MEDIA KIT FOR YOUR COMPANY
This is yet again a very powerful PR tip for small businesses. You're questioning yourself, "What's the media kit? "This is just a packet of facts about your company, designed for the public. It presents reporters and editors with all the knowledge and photographs they need to read about your business.
Almost all of the bigger corporations have them, and if you do, you'll appear to be refined and competent. Using a cloud storage service like OneDrive to store PDF copies of your package, as well as a range of high-resolution photographs. Any time you create a story about your business or yourself as an expert, provide a reference to the media kit. It doesn't have to be fancy. A fast one-pager would provide editors with all the details they need to know at a glimpse.
MAKE FULL USE OF GOOGLE ALERTS
It might be hard to tell whether and how your small business PR activities are working off, but one way to monitor this is by using Google Alerts. It's easy to use, just create a Google alert by inserting a search query—things like the name of your company, the description of your rivals, your sector, and some other related keywords. Any time these words appear on the web, Google sends a warning to your email address. It's a useful way to track the company's impact on the internet, see what rivals are doing and what people are talking about your company and your rivals' companies.
So, these are the top PR tips for small businesses which will surely make your public relation a success story and help you get more traffic, sales and revenue in a quick span.
WHO IS A MEDIA INFLUENCER?
Top PR tips for small business of the previous segment addressed the impact of the influencers. It's important to understand precisely what the influencer in the media is. The influencer is an individual with the power to persuade the audience to make buying decisions. They hold this skill regardless of their experience, influence, or interaction with their audience. They have now spent years constantly interacting in their follow-up, and now the following pay strict attention to everything recommended.
Your task is to find the influencers in your niche who have the dream demographic so that you can get your company and goods in front of the targeted individuals. Social media has evolved rapidly over the past decade and this medium has been used by many influencers for contact. They have developed their prestige on the experience they have within their specific field of expertise. They make frequent posts on social media on the subject, and their vast number of followers pay careful attention to their views and opinions. The media influencers are comprised of the following four groups:
Industry professionals and think-tank executives
Bloggers and content creators
Celebrities'
Micro-Influencer (experts in a specialist niche)
CONCLUSION:
Leaning into public relations and following our above-mentioned PR tips for small business is the gateway to your target demographic as a small business owner. From branding to the promotion, learning how to strategically handle your PR activities would make your brand more aware of it. A marketing strategy without public relations is like a car without wheels, the engine may be in full operating order, but you're not going to drive.
Today, successful PR is vital to the performance of an organisation. Not only does it create your credibility, but it also creates customer confidence. Unfortunately, many small companies believe that PR is only for big corporations. Nothing may be farther from the facts, however. We really hope that you have found our PR tips for small business useful because PR plays an important part in the development and progress of all organisations big or small