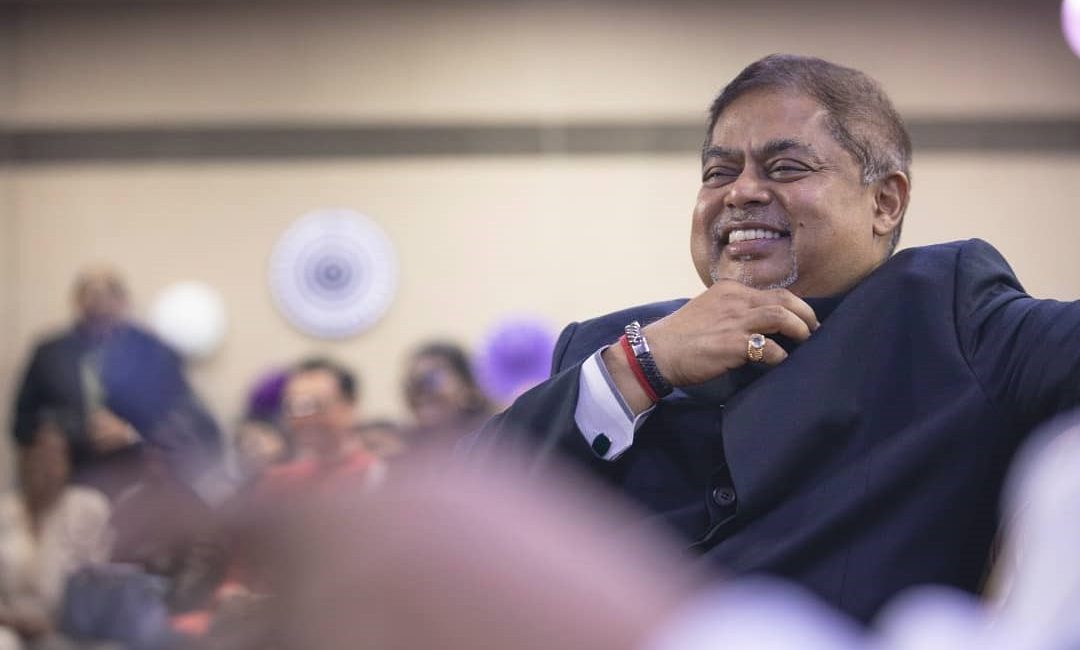 Vijay Eswaran Says Gandhi Can Teach the Airline Industry About Customer Service
World-renowned spiritual leader Mahatma Gandhi never earned an MBA — he was an activist and a lawyer, after all — but he knew a thing or two about genuinely good service.
"Service without humility is selfishness and egotism" is a quote often attributed to the iconic activist. In no way does that ring truer than in business, says Vijay Eswaran, a Malaysian businessman and chairman of QI Group, the parent company for multinational e-commerce giant QNET, which counts customers in 100 countries worldwide.
"In business, our success must be measured in more than dollars and cents, but also in how we serve the people upon whom our success is built," Eswaran wrote in an op-ed for the digital magazine Mentors Collective. "For the businessman or woman, the customer must be the essence of their purpose. Only through serving our customers can we fulfill our purpose and earn our success."
To that end, Eswaran, who is a frequent flier and world traveler, calls out customer-service winners and losers in a high place: the airline industry.
Vijay Eswaran: 'Impressed at the Extra Attention to Detail'
Frank Sinatra once crooned, Come fly with me/ let's fly, let's fly away. But the experience of breathing that rarefied air differs, depending on the airline.
"I hold top-tier status on several major airlines and am always impressed at the extra attention to detail and comfort for preferred customers in carriers like Singapore Airlines," Eswaran shared. "In a recent survey ranking, the Asian carriers held the top four spots while not a single U.S. airline even cracked the top 10."
Way up high on the naughty list is, no doubt, Southwest Airlines. Who can forget the images of the sea of thousands of pieces of black canvas luggage sitting idle after the budget airline canceled 2,300 flights due to weather and technology-related glitches during the 2022 holiday season? Even when American passengers make their flight with luggage in tow, the stress often leads to viral videos of confrontations.
"Simply Google: 'US airline horror stories' to find a plethora of examples of the rapidly growing antipathy of travelers toward an industry that abuses their trust and takes their loyalty for granted," Vijay Eswaran wrote.
So what do you do if you find yourself in traveler purgatory, waiting indefinitely in a terminal for hours or days on end?
Easy: complain. Eswaran said he wasn't having it when, shortly before a trip to Australia booked three months in advance, Qantas Airlines decided to downgrade his first-class seat to coach due to overbooking.
Eswaran wrote, "It was only after we stood our ground and pointed out that our reservation had been made three months in advance and refused to back down they miraculously found one available in business class."
Eswaran and Gandhi share the attitude of selfless service for others, placing an emphasis on the importance of community and caring. It's not just airlines that could learn a lesson in putting the customer first, but enterprises across sectors.
Not only is it a key differentiator for over 77% of brands, with figures rising each year, but customer experience drives over 66% of customer loyalty. Vijay Eswaran takes this business impact a few steps further, noting that companies also have a moral obligation to provide for their customers in sincere and effective ways. "It is my hope that all businesses remember what Gandhi taught us: True success is earned by serving others with integrity, humility, and accountability," explained Eswaran. "Only by putting people first can we create a culture of service that enriches customers and our businesses."