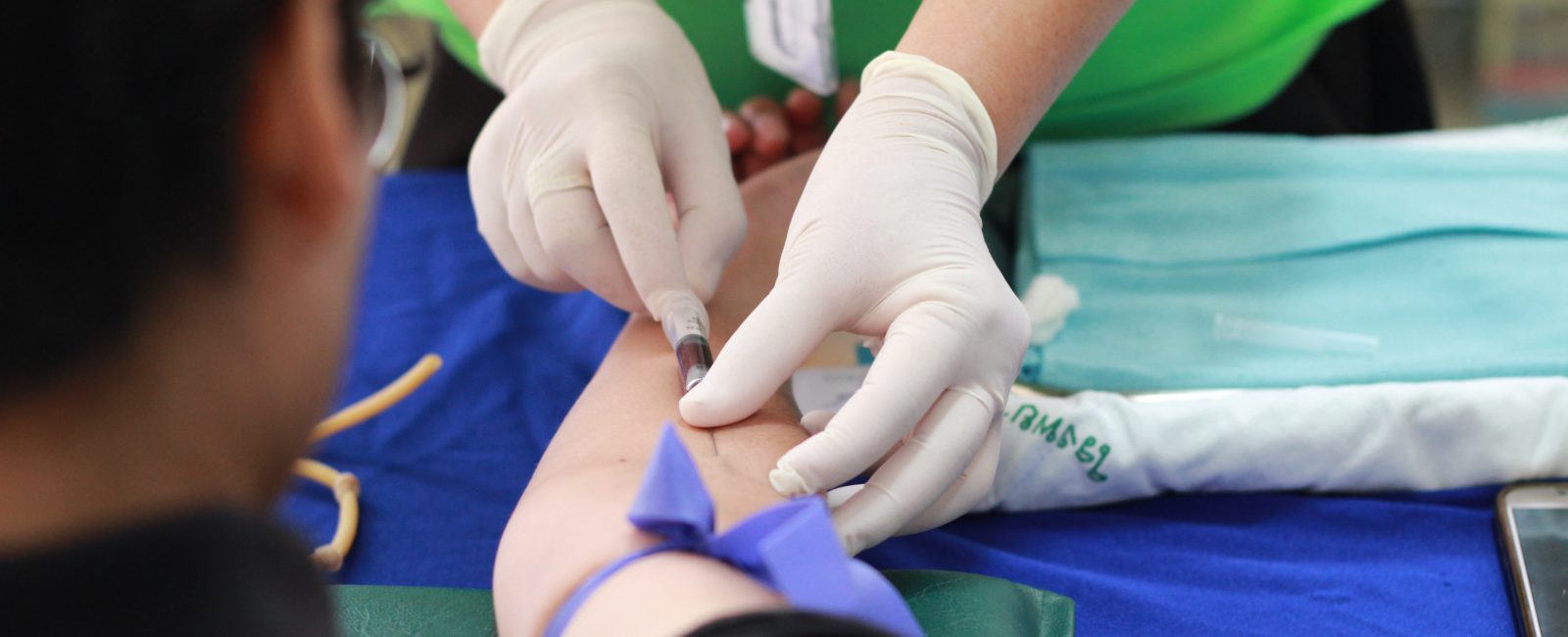 Armistice Capital: Health Care Innovation Through Smart Investments
The health care and pharmaceutical sectors have benefited from a huge influx of investments since the onset of the coronavirus pandemic nearly four years ago. Hedge funds are understandably keen to tap into and benefit from returns on investments in an industry that continues to be transformed by technology and deliver more value for all stakeholders.
One of these hedge funds is Armistice Capital, a global enterprise focused primarily on the health care and consumer spaces. Founded by Steven Boyd, Armistice Capital invests predominately in equities and seeks to maximize the opportunity set of investment candidates allowing for the selection of unique, concentrated bets to generate uncorrelated returns.
Boyd has years of experience in the sector. Before founding Armistice Capital, he filled the role of senior research analyst at Senator Investment Group since prelaunch (February 2008). Prior to that, he was an associate at York Capital, focusing primarily on investments in consumer and health care equities.
Growing Investment Activity in Health Care
According to recent research, venture fundraising in health care is growing in the first half of 2023, accelerating slightly after a relatively slow second half of 2022; it hit $6.8 billion in the first quarter and $6.9 billion in the second. This uptick has been driven by expectations of falling interest rates in the U.S., a resetting of valuations, and a rebounding stock market.
Despite current global economic challenges, the health care, biotech, and pharmaceutical sectors have remained highly attractive to investors due to the ongoing research and development efforts for new treatments, vaccines, and therapies that are consistently making headlines. Advances in gene editing technologies, immunotherapies, and personalized medicine are among the current areas of particular interest to hedge funds and venture capitalists.
Personalized medicine — which offers patients tailored treatments based on their unique genetic makeup, lifestyle, and other individual characteristics — has gained some momentum. Advances in genomics and biomarker research have paved the way for more precise and effective therapies, leading to improved patient outcomes.
Armistice Capital and Eledon Pharmaceuticals
Armistice Capital hopes that through its investment strategy, it will be able to contribute to tomorrow's health care innovations and help to deliver better patient outcomes.
An example of a recent investment by the hedge fund is the multimillion-dollar contribution it made to Eledon Pharmaceuticals. This clinical-stage biotech is developing treatments for people undergoing organ transplants. Eledon raised more than $185 million in April from investors that included BVF Partners L.P. and Armistice Capital as part of a purchase agreement.
According to a press release, Eledon intends to use the net proceeds from the private placement to fund the clinical development of its lead asset, tegoprubart, along with working capital and general corporate purposes. Tegoprubart is an antibody against a protein called CD40 ligand (CD40L), which is present on the surface of some immune cells.
Eledon has reported encouraging results in its trials of tegoprubart, which could prove to be a revolutionary treatment for the fatal motor neuron disease amyotrophic lateral sclerosis. "Neuroinflammation is a driving force in the pathogenesis and progression of ALS. The ability to suppress inflammatory responses may translate into clinical benefit," said Stanley H. Appel, MD, co-director of the Houston Methodist Neurological Institute and chair of the Stanley H. Appel Department of Neurology at Houston Methodist, as reported in a press release from Eledon. "These results reinforce the exciting potential of tegoprubart as a promising therapy for patients with ALS."
Armistice Capital's Other Investments
Before the pandemic, in January 2020 Armistice Capital also invested in Tetraphase Pharmaceuticals, the maker of eravacycline (Xerava), an anti-bacterial for the treatment of intra-abdominal infections in patients 18 and older. Armistice purchased 1,270,000 shares of common stock and accompanying warrants to purchase an aggregate of 1,270,000 shares of common stock, and prefunded warrants to purchase up to a total of 2,063,334 shares.
In January 2023, Sol-Gel, which is developing a diverse pipeline of innovative topical skin medications, announced the pricing of a registered direct offering with Armistice Capital for the sale and purchase of 2,560,000 shares of the company's ordinary shares at a purchase price of $5.00 per share.
According to Sol-Gel, the proceeds of the offerings will be used to fund the acquisition of SGT-610, the topically applied patidegib ("a new chemical entity hedgehog signaling pathway blocker, for the treatment of Gorlin syndrome," according to a press release), research and development activities, and general corporate purposes. The company said that the net proceeds from the registered direct offering would be sufficient to enable the company to fund its operating and capital expenditure requirements into the second half of 2025.
Although Armistice focuses on health care, the hedge fund has made investments in a variety of sectors. One of these is AeroClean Technologies, the developer of an Food and Drug Administration-approved air purification technology that removes harmful airborne microorganisms from any indoor space. This technology, while not strictly applicable to health care, has obvious applications for clinical environments such as hospitals. Armistice Capital made a $15 million investment into AeroClean in June 2022.
More recently, Armistice reported a 9.9% beneficial ownership stake in bitcoin miner Stronghold Digital, which, in early February, restructured its $54.9 million loan with WhiteHawk Finance and signed a two-year hosting deal with Foundry. This meant the company was able to push back any mandatory principal amortization payments until July 2024.