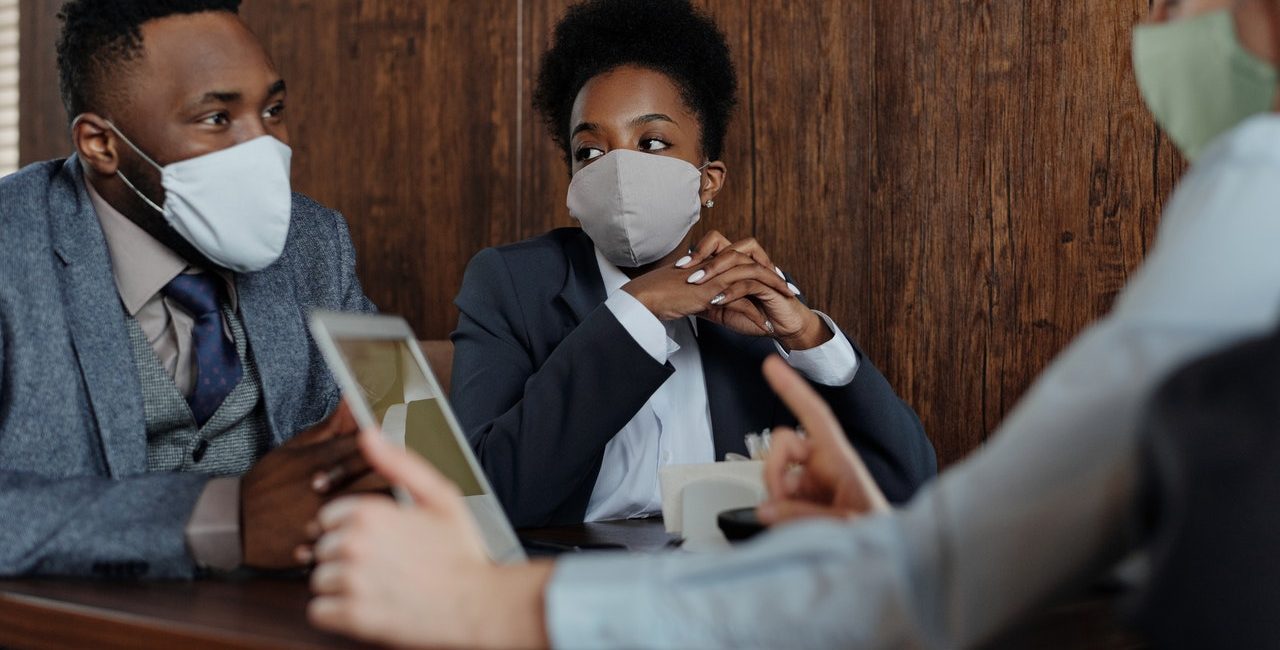 FFP1, FFP2 & FFP3 face masks: what are the differences?
The coronavirus pandemic means more of us than ever before have added face masks to our daily lives. Whether we wear them on the commute, all day on shift or even during social gatherings, most have their preferred kind of mask to wear.
However, most people choose face masks based on comfort rather than the protection afforded to them. So what are the differences between face mask types? Which offers you the most protection from COVID-19? This article explains everything from surgical type masks to FF3 face masks. 
Face coverings, face masks and respirators
There are three categories of masks: face coverings, face masks and respirators, each with different subgroups. 
Face coverings are simply a piece of material that is worn over the nose and mouth. They are not manufactured to a recognised standard and cannot be called PPE (personal protective equipment). Coverings are sometimes transparent to aid communication with the hard of hearing.
Face masks are PPE designed to be worn in medical settings and manufactured to specific standards. Face masks are tested based on their efficacy in stopping the wearer from spreading infection.
Respirators are a type of PPE face mask tested on the protection from infectious or toxic airborne particles they afford the wearer. They fit tightly to the face to create an airtight seal to stop leakage to the inside.
Face Mask Types
Face masks come in two types, Type I and Type II, which denote the BFE (bacterial filtration efficacy) each offer. BFE refers to the percentage of airborne bacteria particles the mask can filter out and is tested based on exhalation (how good a mask is at preventing the wearer from infecting an environment rather than how good it is at protecting the wearer). Alongside this, each mask comes in two forms: standard and 'R'. The R indicates the mask has a fluid-resistant outer layer that offers splash protection from water and bodily fluids.
Type I and Type IR masks have a BFE rating of 95%. Type II and Type IIR masks have a BFE rating of 98%. These must be made from at least a 4-ply construction and are known as 'surgical masks', because healthcare professionals typically wear them.
FFP-Type Masks
FFP means 'filtering face piece' and is a European standard of masks designed to protect the wearer from airborne particles. They come in three different levels: FFP1, FFP2 and FFP3, the latter of which is also a respirator.
FFP1 masks offer protection to the wearer against non-toxic airborne particles such as pollen and dust. They are meant to be used in low-risk settings, such as when doing DIY. However, they cannot protect the weather from infectious particles, like viruses and bacteria.
FFP2 masks have a BFE of 94% with a maximum leakage to the inside of 8% and are designed to protect the wearer from hazardous airborne particles. FFP2 masks are commonly worn in the healthcare sector to protect staff during viral outbreaks.
FFP3 face masks have a BFE of 99% and a maximum leakage of 2% to the outside – an efficacy that means they fall into the respirator category. These masks fit snugly to the wearer's face and usually have a valve to prevent moisture build-up on the inside. In healthcare settings, they're worn when dealing with highly infectious substances and when using aerosols. In non-healthcare settings, they're typically worn when handling asbestos.
While many of us choose the face covering or mask to wear based on comfort, you'll need to select at least a level FFP2 mask if you want to protect yourself from bacteria, fungi or viruses. With this information in mind, will you be switching to a different type of mask?