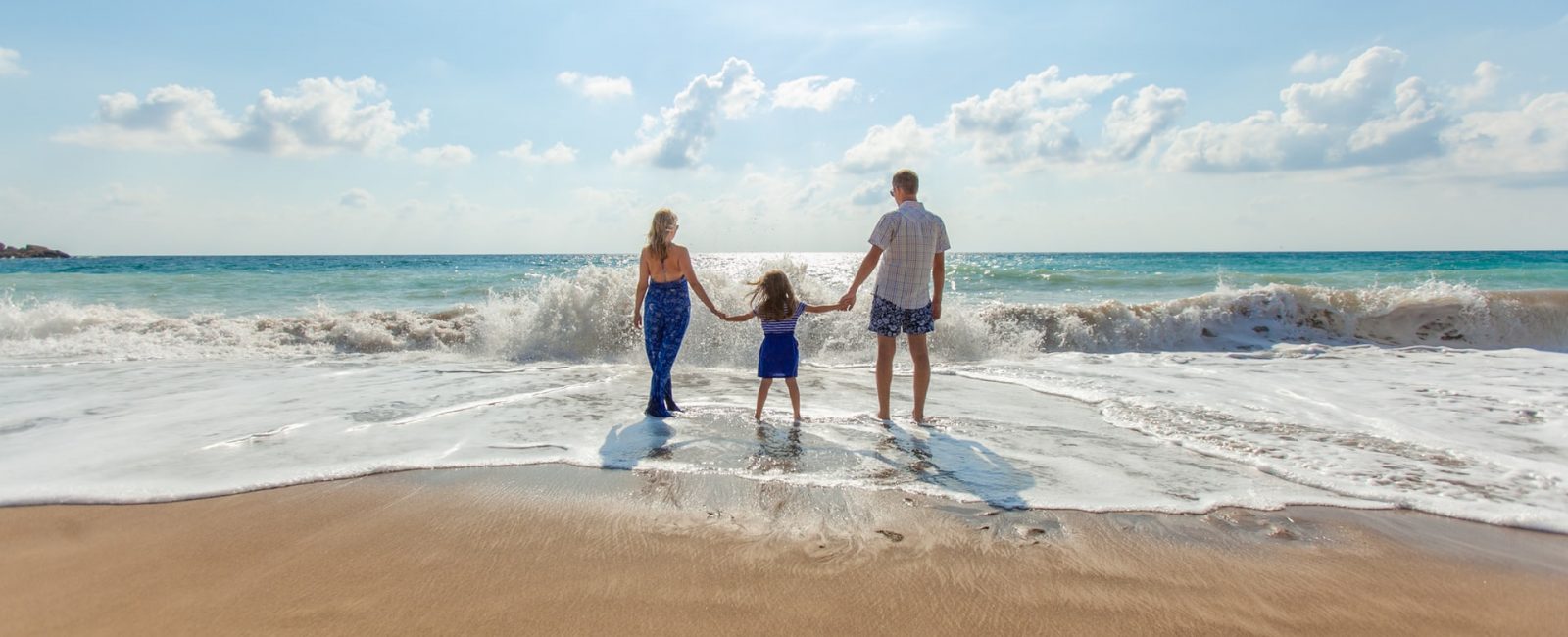 Holiday Anxieties: The Nation's Concerns When Vacationing in 2021
Before COVID-19 took the world by surprise and changed our everyday lives, booking holidays with friends and family was a straightforward activity that was fuelled by excitement rather than worry. However, things aren't so straightforward in 2021. For those that were planning on booking a holiday this year, there are additional concerns to think about.
The main concern for many is if they can even go on holiday. Although there is no straightforward yes or no answer to this, it's important you do your research into the different COVID-19 rules affecting the destination you're travelling to. With another UK lockdown in effect, many have the hope of getting away somewhere later in 2021.
With this in mind, the Stirling Highland discuss some anxieties that the UK nation is faced with when it comes to booking holidays.
What should I do if my holiday is cancelled?
For those that planned a holiday getaway during the lockdown months who are wondering what to do now that it's been cancelled, getting your money back is a priority. Financial concern over a holiday is not an uncommon anxiety to have, regardless of a pandemic. However, as many fear investing in a holiday only for it to be cancelled, it's important to know what to do if this does happen.
Whether your staycation or holiday abroad has been cancelled, there are different aspects to your bookings that will affect you differently.
Flights
In accordance with EU flight delay rules that still apply despite Brexit, cancelled flights must be fully refunded within seven days. If your airline company has not yet given you a refund, then it's important to chase them up. However, the Civil Aviation Authority has recognised that, due to the current situation, giving refunds in under a week is proving a challenge. So don't stress if this process takes slightly longer than expected.
Hotel bookings
According to the Competition and Markets Authority, hotels that have been forced to close due to lockdown restrictions in the UK must give all guests a full refund. If your hotel has remained open but you can't make it due to lockdown regulations, you could still be given a refund.
Some larger accommodation chains including Booking.com and Airbnb have been reluctant to refund hotel bookings to those with cancelled travel plans after the virus became a 'known event'. Therefore, to avoid the anxieties that come with inflexible booking policies, be sure to read the terms and conditions before confirming your future holiday plans.
Package holidays
Under the Package Travel Regulations, those who have booked a package holiday are also entitled to a full refund within 14 days. Due to the current situation, however, it is natural to encounter delays with your refund.
What other concerns are there to consider?
There are also concerns over the safety of going on holiday with regards to catching the virus. It's inevitable that when you start travelling again, you're going to be at a higher risk.
Ensuring that you're equipped with the right PPE to take on your travels can also be a stressful chore. Bringing enough masks, gloves, and hand sanitiser to last the full trip is essential.
Educating yourself on the COVID-19 rules and regulations at the destination you're travelling to is another key consideration. Since many locations around the world require you to isolate for two weeks after you return home, this could affect your ability to work if you can't work from home.
Holidaying from home: the alternatives
Although many of us looked forward to attending a cosy winter getaway in the new year, the UK's new lockdown might have affected many people's confidence when it comes to the right date and time to book this. Although there is hope we will see the number of COVID-19 cases gradually fall with the rollout of the vaccine in the upcoming months, why not place the weekend away on hold for now and opt for a cheaper, safer, and less stressful alternative? Since we all need a break from time to time to escape our everyday anxieties, staycations at home provide a great way to do this.
Holidaying from home is easier than you think. All you need is a can-do attitude and a splash of creativity. Start by selecting a specific week to take off work and dedicate whole-heartedly to bringing the holiday home to you. Then, invest in those traditional holiday luxuries that help you grasp the vacation feel.
For those that had a family holiday in mind, you could go the extra mile and divide your home between a parent and kid zone similar to the facilities accommodation venues provide. That way, it's a home holiday the whole family can get involved with.
Although attending the spa might not be possible right now, bring it to you and invest in some face masks, massage resources, and cucumber water. Now that the colder months are among us, if you have a hot tub in your backyard, make the most out of it!
The new year has already presented challenges for all of us when it comes to booking a holiday. On top of all the usual stresses that come with organising the trip, the pandemic has caused even more concerns. However, by keeping up to date with all the latest COVID-19 announcements and understanding the risks when planning a holiday getaway, these can help limit the anxieties associated with vacationing.
Sources
https://www.moneysavingexpert.com/news/2020/02/coronavirus-travel-help-and-your-rights/
https://www.which.co.uk/news/2020/11/coronavirus-outbreak-advice-for-travellers/
https://www.littlelondonmagazine.co.uk/summer-holiday-at-home/