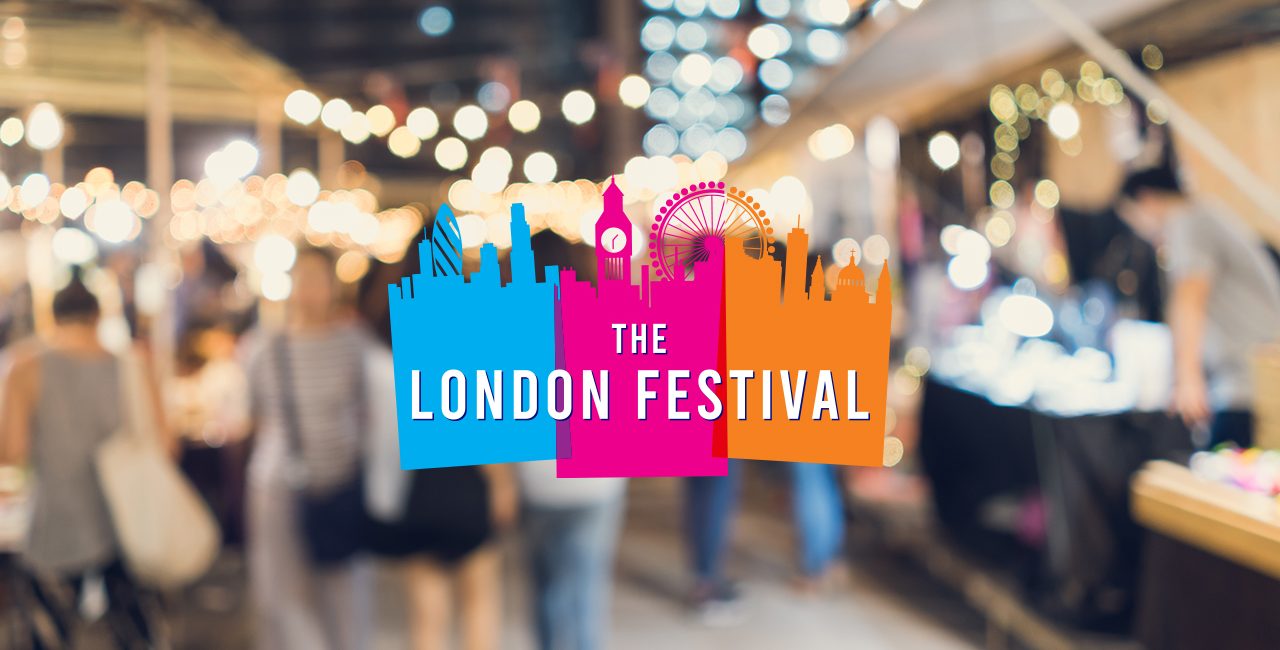 The London Festival Provides 'Festival Marketplace' Opportunity for Small Businesses to Boost Exposure
The London Festival® is a 2-week extravaganza taking place in Central London, featuring a host of cultural events, historic wonders, and feel-good entertainment activities for the whole family. During this time, the capital will also host the Festival Marketplace, which is a unique opportunity for small London-based businesses and independents to showcase their products to crowds of over 500,000 people.
The 150-stall Festival Marketplace area will be available to small businesses to present their products, from innovative pop-ups to exciting new start-ups. A combination of music, arts and culture, the marketplace aims to help up-and-coming businesses gain potential audience in front of a vast crowd, especially considering many owners are seeking a much-needed boost to sales following the pandemic. SMEs that are showcasing in the marketplace area will also keep 100% of their proceeds.
Requirements for businesses to present at the festival are that the business must be from the Greater London area, and must sell products that meet the 'Made in London' criteria. This means that at least 51% of every item sold must be made in London. This is to maintain the festival's goal of supporting local small businesses within the capital.
"The London Festival is all about showing our London pride, and what better to do this than by letting small businesses from across the capital showcase their products to all of our event attendees." Said Michael S. Darcy, managing director of Nascent Vek Productions, and creator and producer of the festival. "We hope that this is an exciting opportunity for small business owners, and that they will benefit from getting their work in front of such a large amount of people."
The London Festival is set to take place in 2023 and in the meantime, stallholders will have the opportunity to make their products available on the festival's online store for 3 months prior, and 6 months after the event ends. Businesses can also list their products in the official festival guide, and feature in marketing and social media campaigns for even more exposure and traction.
Any interested businesses should apply online at: https://thelondonfestival.com/takepartmarketplace/. Business owners will be asked to complete a form and towards the end of 2022, give their commitment to showcase at the festival.
The London Festival will launch in summer of 2023, aiming to recreate the capital city's colourful past through virtual displays and life-sized reconstructions. It will also feature a wide selection of London's art, food, and culture. Every day, the event will see live musical performances from VIP artists on stage, as well as local talent, with the line-up being selected by the public via a unique voting system. The festival aims to lift the city's spirits after an unprecedented pandemic and celebrate what makes us London.
About
The London Festival® is committed to raising funds to better the lives of disadvantaged communities and underappreciated individuals in the capital by partnering with reputable charities and public sector organisations.
The two-week, family-friendly extravaganza will be packed with cultural events, historic wonders, and feel-good entertainment. Launching in the summer of 2023, guests will relive London's colourful past through life-size reconstructions and virtual displays, before enjoying the city's food, art, and culture and taking in the latest technologies. Every day, live musical performances from VIP artists and local talent will take place on the stage, with the line-up being selected by the general public through an innovative voting system.
The event has been created and produced by Nascent Vek Productions, which has committed to a ten-year plan for the festival.