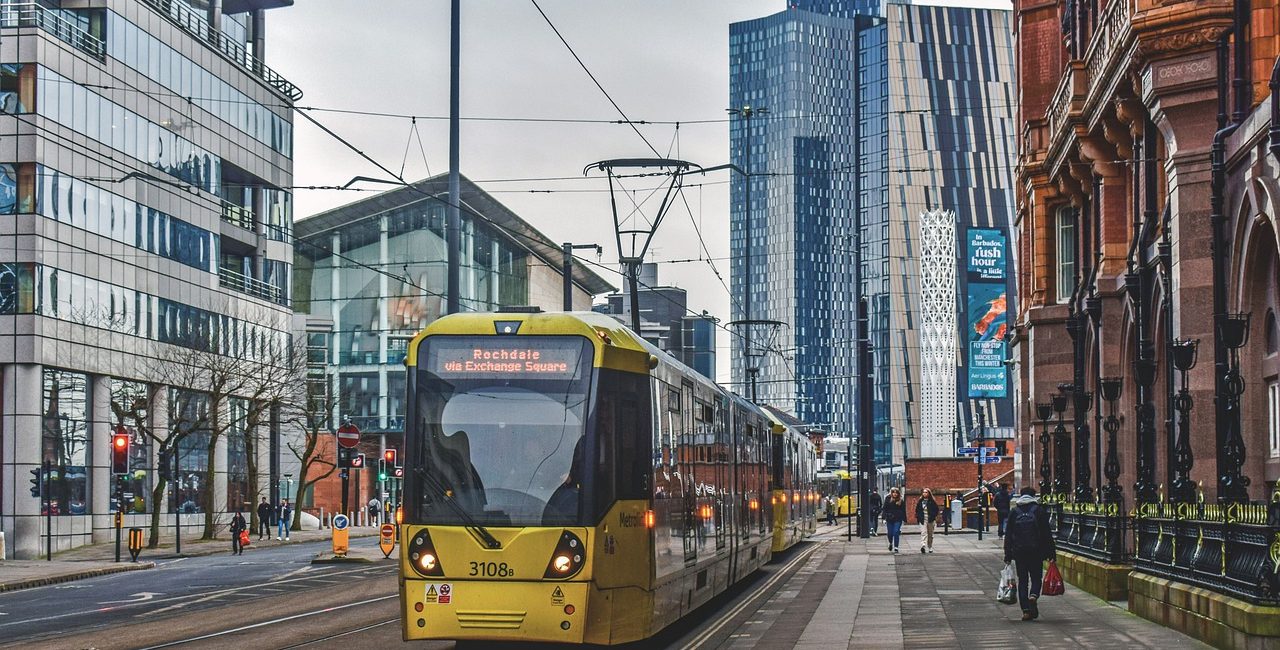 How Much It Costs to Buy a House in Manchester's Different Areas
Manchester is a flourishing metropolis adorned with a diverse range of neighbourhoods, each weaving its distinctive charm and way of life. Amidst these neighbourhoods lies many residential investment prospects, showcasing the city's varied and promising landscape. From modest flats to opulent mansions, the metropolitan area caters to every preference and financial capacity.
Yet, there is still a question in every investor's mind: How much should one expect to pay to live in Manchester? To help you optimise your assets, TK Property Group, a property investment company focusing on North West real estate, researched housing prices in the city's most popular areas.
Bolton: Where tradition meets value
Nestled to the northwest of Manchester, Bolton exudes a sense of tradition that is mirrored in its real estate market. With an average house value of £199,000, Bolton offers a remarkable balance between affordability and the allure of a close-knit community. Here is the market distribution:
Detached house: £380,000
Semi-detached: £214,000
Terraced: 139,000
Flats: 113,000
Bury: A tranquil retreat
The historic town of Bury offers a tranquil escape from the urban buzz, attracting those who appreciate a slower pace of life. At a typical price of £219,000, Bury presents an appealing prospect for property investors looking to tap into its serene atmosphere. A breakdown of the market is shown below.
Detached house: £366,000
Semi-detached: £235,000
Terraced: 160,000
Flats: 129,000
Manchester City Centre: Urban living
For those who crave the city's heartbeat, Manchester City Centre beckons with its vibrant culture and myriad amenities. The average house cost of £251,000 illustrates the potential for lucrative returns. Here are the last few months' sales prices.
Detached house: The lack of reliable data makes estimating the value of recently sold detached houses impossible.
Semi-detached: £307,000
Terraced: 310,000
Flats: 250,000
Oldham: History and potential
Oldham, a city rich in industrial heritage, blends history and modernity. With a typical property price of £180,000, this area demonstrates promising growth potential, particularly as it undergoes urban rejuvenation. We have outlined the market below.
Detached house: £312,000
Semi-detached: £213,000
Terraced: 141,000
Flats: 126,000
Rochdale: Where affordability reigns
Rochdale boasts a close-knit community and a strong sense of identity, all at an average cost of £195,000. This affordability allows investors to tap into a market with enormous potential. Below is an overview of the market.
Detached house: £345,000
Semi-detached: £191,000
Terraced: 134,000
Flats: 107,000
Salford: Proximity to opportunity
Salford's strategic location next to Manchester's city centre positions it as a hotspot for those seeking both accessibility and value. At a typical cost of £218,000, Salford offers a prime opportunity for investors eyeing strong rental demand. The market is summarised below.
Detached house: £360,000
Semi-detached: £280,000
Terraced: 216,000
Flats: 178,000
Stockport: Elevated living
With its elevated position on the edge of the Peak District, Stockport combines natural beauty with urban convenience. The average price of £279,000 reflects the premium placed on such a desirable location. Here is a market summary.
Detached house: £437,000
Semi-detached: £306,000
Terraced: 240,000
Flats: 170,000
Tameside: A growing prospect
Boasting strong transport links, Tameside is an area on the rise. With a typical house cost of £215,000, this location offers a balanced blend of affordability and growth potential. The following is a brief overview of the market.
Detached house: £376000
Semi-detached: £235,000
Terraced: 165,000
Flats: 118,000
Trafford: Prestige and investment
Prestigious Trafford commands attention with its upscale neighbourhoods and excellent schools. The average property price of £370,000 aligns with the promise of high-end living and long-term investment potential. Detailed market information is provided below.
Detached house: There is a lack of data on recently sold detached houses, which makes reliable estimations difficult.
Semi-detached: £407,000
Terraced: 320,000
Flats: 222,000
Wigan: An affordable gem
Finally, Wigan shines as an affordable gem with a typical property cost of £164,000. This area demonstrates that real estate investment does not have to be expensive, offering a gateway into Manchester's thriving property market.
Detached house: £289,000
Semi-detached: £177,000
Terraced: 119,000
Flats: 105,000
A deeper look into the diverse nature of Manchester's real estate landscape reveals a city rich in character and opportunity. Each area offers a unique blend of amenities, style, and investment potential. After weighing financial considerations against lifestyle preferences, it becomes clear that the cost of purchasing a house in Manchester transcends mere monetary value; it signifies an entry into a thriving community and an investment in the future.