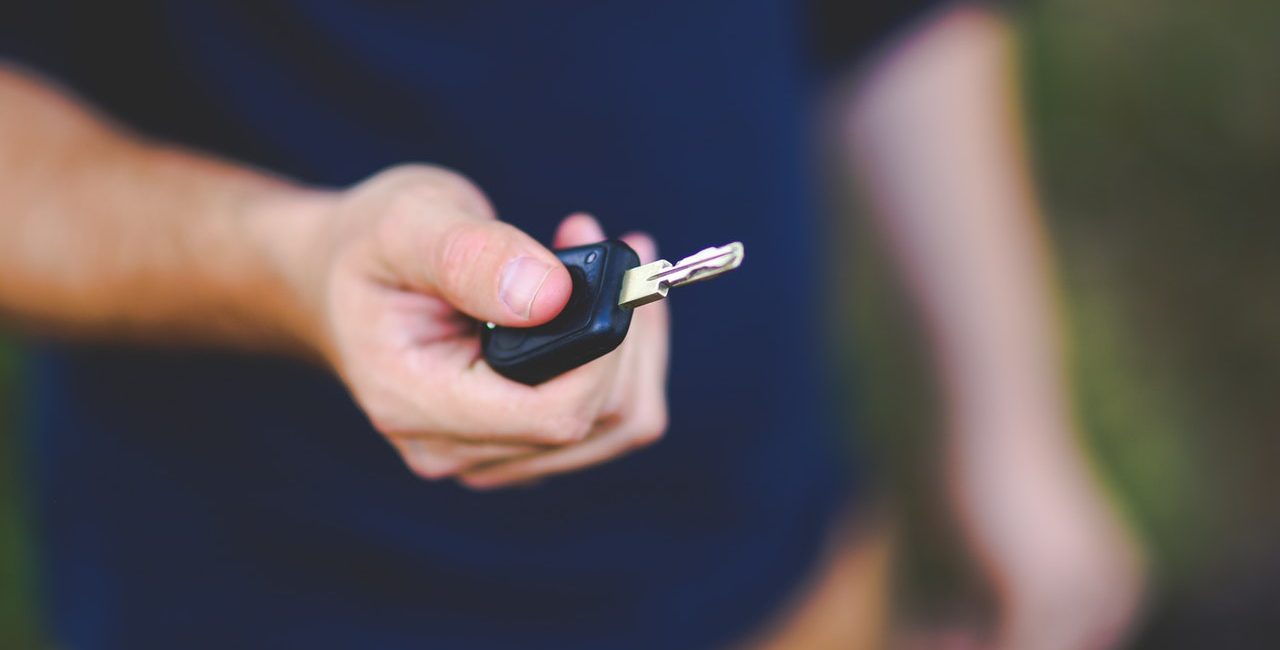 Would you hand over your wheel to a robot?
AI is dramatically changing the transport industry, but who'll be there to take the responsibility, or the wheel, should things go wrong? Personal Car Leasing experts Fulton Leasing investigate.

The autonomous car industry has recently found itself under the spotlight after March 2018 marked the first fatal crash involving a self-driving vehicle and a pedestrian. This comes just shortly after another fatal accident in California, which saw a Tesla Model X crash into a motorway barrier when on autopilot. Who deserves the blame is under scrutiny, but it raises some serious questions about whether the industry is moving too fast.
Tremendous and intriguing leaps have recently been made in the automotive industry, and you only have to scan the headlines to find numerous examples of AI in practice.
From the collaboration between IBM and General Motors, to Google's Waymo just months from inviting passengers to climb aboard the world's first driverless ride-hailing service, it seems that every stakeholder and technocrat in the automotive world is looking for a way to capitalise on AI.
And it doesn't stop there. While driverless cars receive the lion's share of attention, this is only one use of artificial intelligence in the car industry. In this article, we'll be taking a look at AI automotive industry trends, to see what factors are fueling this explosive market.
Self-driving cars
It's been estimated that by 2020, 10 million cars with self-driving functionality will be on the roads. In fact, there are already a huge number of cars with these features available.[1]
Self-driving cars can be divided into two categories. Semi-autonomous and fully autonomous. A fully autonomous can drive from A to B with no intervention required from the driver. Meanwhile, a semi-autonomous car is any car with features that allow it to accelerate, brake, and steer a car's course with limited or no driver interaction.
In 2016, the number of people killed on British roads reached a five-year high. With congested roads and long commutes, one of the biggest benefits of self-driving cars are that they will help to make the roads safer.
According to research carried out by KPMG, self-driving cars will result in 2500 fewer deaths between 2014 and 2030. 1
Through cameras, sensors and software, it is now possible for cars to absorb data from their surroundings so that they can learn and respond. Google's self-driving Waymo for example, has allegedly soaked up the equivalent of 300 years driving experience since 2009.
The promise of safer roads and stress-free driving beckon, but before we can reap the benefits, costs need to come down and regulations must be clarified before this technology is introduced to mainstream consumers.
Autonomous trucks
The Road Haulage Association has estimated it is short of 60,000 drivers, a figure which is growing each year due to an ageing population and Brexit imposing recruitment limitations. The news then, that autonomous trucks could soon be on the roads, may be welcomed by haulage companies and drivers alike, who are currently overstretched and turning away work.
An 18-wheel, fully autonomous truck was recently put to the test in America. Although not completely driverless, the Daimler Truck can maintain a consistent speed, keep a safe distance from other vehicles, stay in a selected lane and slow or stop based on traffic and road conditions.
This not only allows drivers to optimise their time on the roads as the truck will handle logistical tasks such as scheduling and rerouting, but also contributes to improved safety, and improved communication through connectivity and integration.
In 2016, Uber's self-driving truck made a 120-mile journey to deliver 50,000 beers and in the UK, self-driving platoons are going through testing in the hope that their implementation will eventually reduce carbon dioxide emissions and improve efficiency.[2]
Connectivity
Industry analysts have estimated that by 2020 almost 250 million cars will be 'online', opening up a whole world of connectivity capabilities for both drivers and manufacturers.
By connecting to cloud-based platforms, drivers will be able to:
Locate petrol stations and pay for their fuel without leaving their car
Receive reminders to buy grocery essentials when they are near relevant shops
Pre-order food when approaching a restaurant
Send and receive emails and carry out searches with smartphone apps and voice commands
Use their vehicle as a Wi-Fi hotspot.
Implement curfews and geofencing to alert parents if their children exceed a speed limit or stray outside a specified radius.
Manufacturers will also be able to utilise the cloud to their advantage:
Software updates to apply premium features will be made easier
Performance data can be automatically sent to the manufacturer so that problems are reported and repairs scheduled
Issues can be diagnosed without drivers having to visit the dealership or garage
Fuel usage and efficiency can be reported and data can be sent to the manufacturer to allow designers to make future improvements
Tolls can be automatically collected
Smart sensors could identify medical emergencies, such as an unconscious driver
Insurance companies can track driver habits and adjust premiums accordingly
While these developments promise to revolutionise the automotive industry, there is still the small matter of establishing when humans should be in complete control or when they should defer to AI for both safety and efficiencies. While AI doesn't get tired and certainly won't have a pint too many and drive home, is there a chance that with driving technologies such as cruise control and automatic breaking, we could become dangerously complacent? The debate rages on.
---
[1] http://uk.businessinsider.com/report-10-million-self-driving-cars-will-be-on-the-road-by-2020-2015-5-6?r=US&IR=T
[2] http://www.wired.co.uk/article/uk-trial-self-driving-trucks-platoons-roads