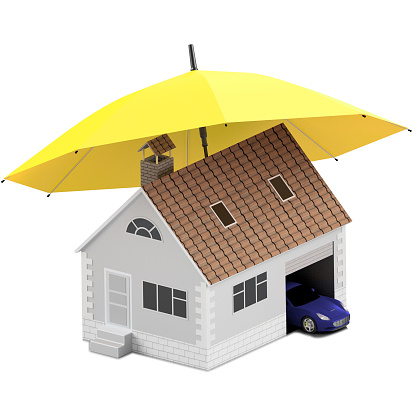 5 Ways You Can Lower Your Car Insurance Premiums
Most of the time, drivers think that lowering their car insurance is impossible without changing their carriers. But it is not true. There are some measures that drivers can take to reduce their pay for auto insurance. Car insurance is getting expensive with every passing day, and if you are looking for a way to cut your expenses or cost, you have come to the right place. To your surprise, a lot can be done to reduce your insurance rates. Following are the five ways to lower your car insurance premiums.
1. Improve Your Credit Score
You might not be aware that the insurance provider also looks at your credit score to determine your interest rates and premium. It is said that the customers' credit score shows the likelihood of the person filing a claim. A good credit score results in lower car insurance rates, and a bad one can increase your insurance rates. That is why you should work on improving your credit score. You can increase your credit score by paying your bills on time every month, never missing payments, and decreasing your credit uses by paying off your debts. If you want to learn about your credit scores, you should request a copy of your credit report. Improving your credit score can take some time and effort, but you can eventually raise it, which can help you in reducing your insurance premiums.
2. Shop Around
Another great tip to reduce your insurance rate is to shop around. No matter what you purchase, looking at different places and options is always a good idea. Different companies can set varied prices for their insurance policies even if they offer the same coverage. That is why it is advised to look around and compare different insurances and see which one is the most beneficial for you. You can call the companies directly to get the information or look up their websites on the internet. Also, make sure that you choose a financially stable company.
You must keep the prices in mind and compare the policy and the details. However, if you opt for a cheaper policy, it might not cover some benefits. So make sure you don't skip over the details. You can also ask the company to match your current plan to get some deductibles and coverage.
3. Ask for Higher Deductibles
Deductibles are the amount you are responsible for paying on a covered claim. It is the amount that would be paid out of your pocket if an accident occurs. Certain insurers would deduct this amount from your settlement. With car insurance, your deductibles are only applicable if you submit a claim after an accident. Higher deductibles will have you pay more amounts out of your pocket if you get in an accident. And if you are paying more, then the insurance company would be paying less, which would reduce your interest rate. That's why if you do not drive your car a lot, then asking for higher deductibles is a better option that would give you cheaper rates. Also, make sure that you keep your uninsured motorist protection as well.
4. Seek Out Discounts
Insurance companies won't always tell you about the discounts that you could be receiving. It can even get challenging to ask your representative for the discounts you are eligible for. You might be pretty shocked to see how much money you can save by utilizing these discounts. You can get a safe driver discount or a good student discount. Certain companies will also allow you to use tracking equipment to see if you are a good driver, giving you even more discounts on your bills.
Following are some of the most common discounts: safe-driver, defensive driver, and low mileage discounts. You can even save on car insurance with LoJack. LoJack can decrease your car insurance rate to about 7 to 10 percent yearly.
5. Compare Insurance Before Buying a Car
Compare insurances of different cars before purchasing them. Buying a vehicle is a huge decision, and it is not something you can take in a day or two. You should always consult your insurance company before purchasing because certain cars cost more on insurance than others. That is why make sure you purchase a car that you can afford.
Lower the Cost of Your Insurance
Many factors can increase the cost of car insurance. Although it might look like there isn't much you can do about it, you actually can. You can do a lot to lower your cost that you don't realize yet. As with the ways mentioned earlier, you can cut a significant portion of expenses. So make sure you don't let your hard-earned money go to waste.