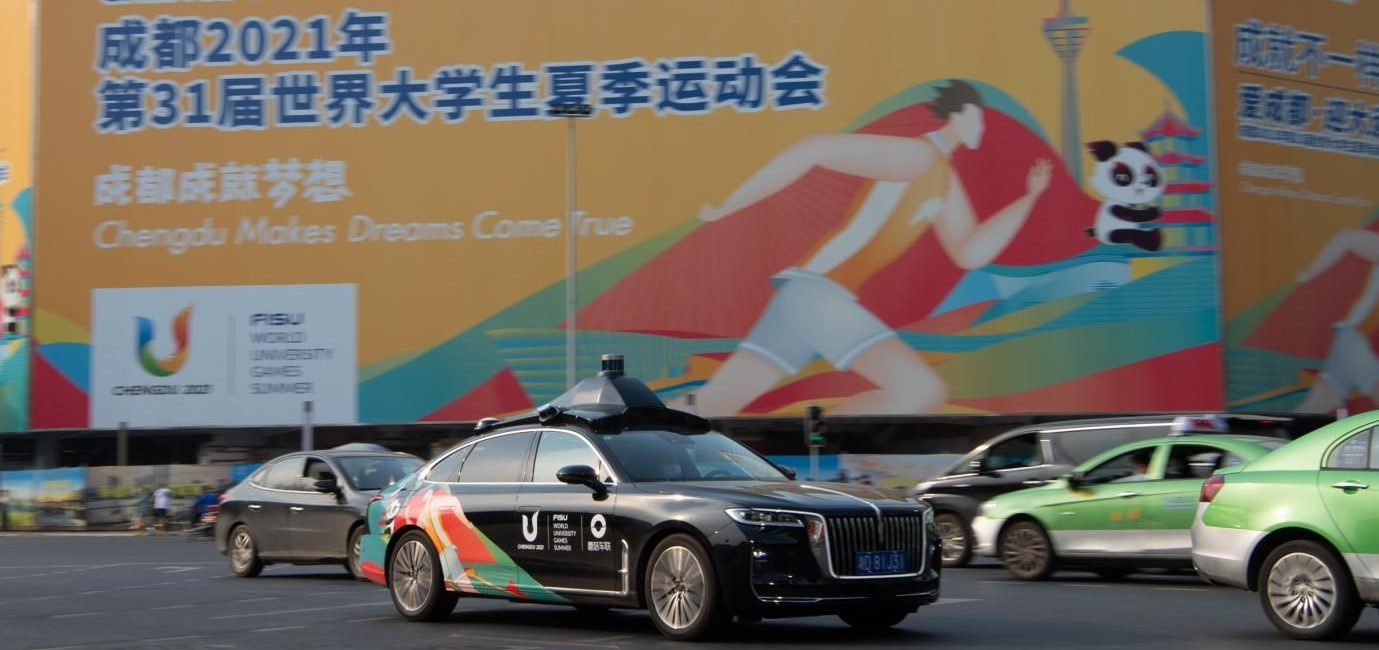 China's MOGO.AI revolutionizes autonomous vehicles with smart city integration
To some, autonomous vehicles are already a modern marvel which use cameras and LIDAR sensors to match and even exceed the performance of a human driver.
Beijing-based MOGO.AI has taken automation to a whole new level, by integrating a Robotaxi with a smart city AI network and guides the Robotaxi in real-time via C-V2X network in a dense urban area.
A popular video on social media shows a MOGO Robotaxi, having its cameras and sensors covered up, relying instead on the real-time guidance provided by an AI network along a 38km stretch of dense urban digital road.
The video, shot in Hengyang, the second-largest city in China's Hunan province with a population of over six million, shows the AI-powered car outperforming standard autonomous vehicles in a safe way. Along the journey, 102.9GB of data were received, 3.29 million frames of perception data were analyzed and 1,170 traffic participants (pedestrians and other vehicles) were identified.
This powerful experiment gives a taste of what urban management could look like in the future. No more traffic jams (AI network on the roadside has a wider and deeper field of perception than a vehicle's sensors, which could even offer early warnings of traffic conditions several kilometers ahead). No more accidents, since most accidents result from drivers' limited field of vision. Even citizens' health and safety conditions will be improved as ambulances and fire trucks get a "green channel" prioritizing their routes.
The "smart traffic brain" at the centre of this technology breakthrough is known as MOGO AI Station 2.0, which is capable of accessing real-time information from traffic lights and other traffic participants, thus providing early warnings for unexpected pedestrians, road conditions and front-car braking.
The construction of MOGO.AI's autonomous driving infrastructure begins with a massive deployment of digital road stations which could generate strong edge-computing power far beyond the capability of a vehicle. In addition, edge computing allows part of the nearest network resources to transfer data seamlessly.
MOGO.AI decides to proceed with digital road station construction to ensure safety, efficiency, economy and universality.
The reason why MOGO AI Station 2.0  can achieve the above functions is that they can obtain a large amount of data. On an average day, MOGO.AI digital road in Hengyang would process 46.2TB of data, analyze 1.85 billion frames of data, identify 1.96 million traffic participants. To a great extent, the data above shows the complexity of urban open roads in this experiment, compared with previous self-driving experiments which were largely restricted to urban fringe or rural areas. It not only proves the maturity of the technology that MOGO is using, but also refects on the support and approval of Chinese central and local governments behind MOGO.
The highly successful Hengyang experiment gives urban planners and automobile manufacturers significant data resources, from which they can build smarter, safer cities. With more and more cities running on this kind of infrastructure, the influences will be massive in terms of vehicle, road and architecture design, not to mention our daily works – which can now be done on-the-go, while before, eyes had to be on the road.