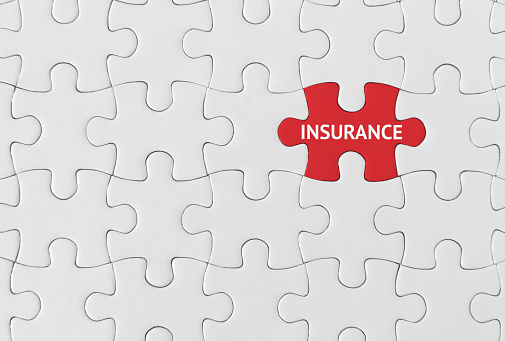 Steps to Take After a Lapse in Insurance Coverage
The insurance policy only lapses when the grace period passes. Most providers allow their customers to renew their policies without further underwriting for a limited time after they have expired. If your insurance policy lapses, you and your family members covered by it will no longer be eligible for insurance coverage or a death benefit in the case of a term plan. If you miss or are unable to pay your insurance payment on time, there are still options to ensure that your loved ones are insured. The COVID-19 pandemic was a difficult period for insurers, too. Usually, the average fraud-to-claim ratio is 10%, but during the first year of the pandemic, it nearly doubled, according to the insurance fraud legal office in California. Staged vehicle thefts and accidents were the most common fraud attempts, followed by phantom services and fake home accidents. 30% of insurers said they increased the rate of fraud screening during the COVID-19 pandemic. Continue reading to learn how to get your insurance reinstated and how to get the most out of your coverage even if it's about to expire.
Should you opt for Backdating?
Changing the date of an agreement, a formal statement, or a check to a previous date is known as backdating. In some circumstances, changing the date on documentation to falsify information makes this conduct illegal.
Backdating is usually regarded as a crime with legal ramifications; however, it may be permissible if both parties agree. It is a standard procedure in the insurance sector to change the effective date of an insurance contract to a previous date.
Depending on the situation, it can be morally right or wrong. Backdating insurance policies may appear unethical at first glance. Still, it encompasses everything from fraudulent acts to the process of altering or executing an agreement or documentation after the due date has passed.
When a backdated insurance is approved, the insurer is compelled to pay claims for damages after the backdated time, even though the policy was only issued after the covered incident. However, the policyholder must usually show good cause for not filing a claim or for not being covered before the damage.
An insurance policy could be applied retroactively, for example, if something prohibited the contract from being completed sooner. If the insurance is only signed and finished after the insurer has taken some time to review it, the insurer might backdate the policy to compensate for the delay. The policyholder may be forced to pay charges for backdated insurance if the insurance is backdated.
What to do When Vehicle Insurance Lapses?
A car insurance lapse can subject you to numerous risks and penalties. So it is best to always prevent this from happening. However, if it still does occur, you would want to know the right thing to do.
You will have to cope with the financial penalties when they arrive, but getting coverage should be your top concern. Your response to the circumstance may impact your capacity to obtain affordable vehicle insurance in the foreseeable.
If you learn that your auto insurance coverage has expired, get in touch with your insurer as soon as possible. If it has only been a few days, the broker might be likely to renew the insurance without penalty.
If your insurance has expired for a long time now, you may not be able to reactivate it. If you do not have the latest insurance card, avoid driving.
If the supplier has an online payment system, you may be able to print your replacement cards there. It is uncommon that your auto insurance carrier will renew your plan if it was terminated due to missed payments of your premiums or traffic violations such as numerous fines.
Is Monthly Vehicle Insurance Beneficial?
Monthly car insurance refers to paying your vehicle's premiums every month. Many policies are for three, six, or twelve months, and most of them demand the policyholder to compensate for the insurance after the relevant period.
However, most people are unaware that certain insurers allow consumers to pay regularly. You are offered to pay at the end of every month rather than in one sum at the end of the policy term. Settling monthly has the following advantages:
Flexibility
Monthly auto insurance options provide clients with additional flexibility in terms of payment. The insured will not have to wait till the end to pay the premiums.
Lower Financial Commitment
Monthly auto insurance packages allow customers to spread their payment commitments over a longer time frame. Many people find it burdensome to set aside a significant portion of their income annually merely to pay for their car insurance. Paying monthly allows these considerable sums to be broken down into smaller parts, making them more affordable for clients.
Previewed Policies
You can use month-to-month vehicle insurance payment options to "test-drive" a coverage plan since you can switch insurers during the month. You can transfer to a yearly payment plan at any time in the future.
Lapses in Insurance Policies
An insurance policy lapses and no longer remains active when premiums are not paid. If it were a perpetual insurance policy, it would lapse if the premium payments are not made, and the cash surrender is worth depleting. The insurance policy lapsing implies that it will no longer offer coverage and pay if the insured individual passes away. If you're having difficulties paying your insurance payments or have a lapsed policy, the key is to connect with your insurance agent or firm to discuss your choices. Don't assume that dropping your insurance is your sole option.