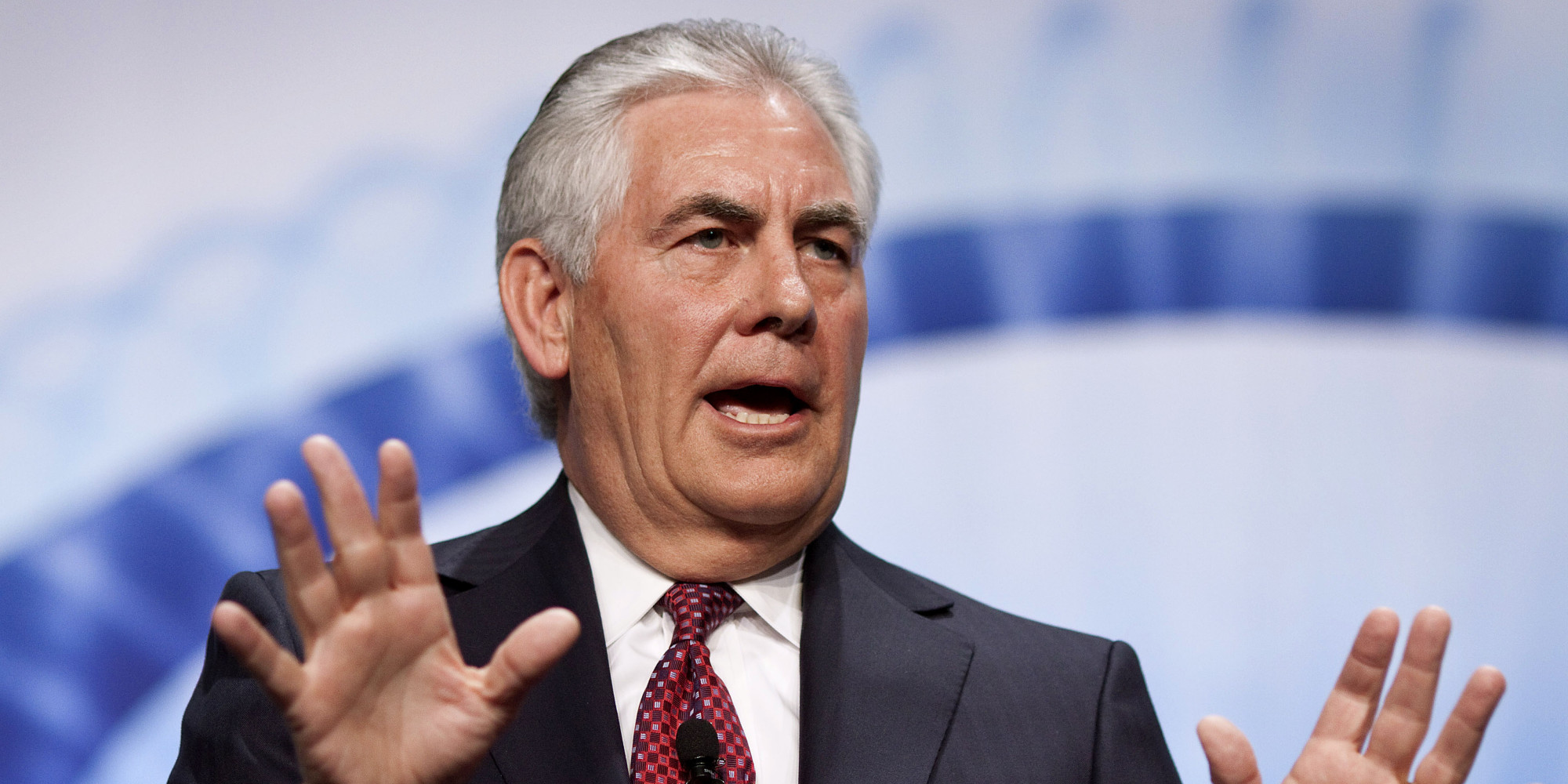 Donald Trump's choice for Secretary of State: will he really represent the American People?
American people are waiting to know president-elect Donald Trump's choice for Secretary of State. Current reports point that choice at Exxon's CEO Rex Tillerson. The decision has not yet been made official, but people close to the transition team have confirmed it earlier today.
In a turbulent political atmosphere after CIA's revelations about Russian involvement in the election results, the decision may be extensively scrutinized because the businessman has built a strong business relationship with Russian president Vladimir Putin. Republican senators John McCain and Lindsey O. Graham have already voiced concerns.
Trump's choice, as expressed by those close to his transition team, was made after months of deliberation, and as a result of careful examination and interviews with candidates. The president elect reportedly sees Tillerson as a skillful manager who has already dealt with many foreign heads of state. Tillerson has yet to comment on the nomination, and Trump's team has said that the decision will not be made official until possibly the end of next week.
In Trump's own words: "He's much more than a business executive; he's a world-class player,He knows many of the players, and he knows them well. He does massive deals in Russia — for the company, not for himself."
Trump's detractors say that Tillerson's nomination fits the pattern of the transition team of installing business leaders with little to no political experience in important seats in office, which has raised concerns in both American government factions. While Tillerson's experience in dealing with global leaders is undeniable, it is yet to be seen if he will be able to represent the interests of the nation, and not of the small majority of business people with whom he is accustomed to deal. It is said that appointing him also plays an important role in the president-elect's plans to smooth out relationships with Russia, which is now an important topic as current president Barack Obama has reportedly ordered a deeper investigation about Russian president's Vladimir Putin's probable manipulation of the election's results.