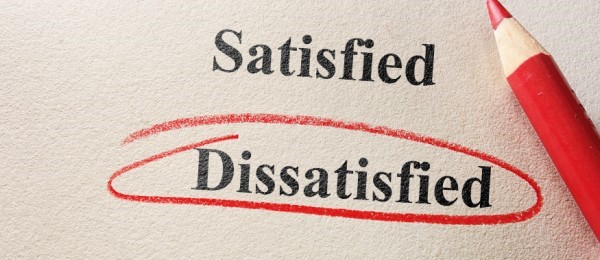 36% increase in complaints against BNPL firms to Financial Ombudsman Service as Treasury announces consultation on regulation of sector
Exclusive figures obtained via a Freedom of Information Act request revealed 220 complaints against BNPL firms last year – up from 162 in 2020 – as cost of living crisis pushes UK households to turn to borrowing for everyday essentials.
Although the Financial Ombudsman Service is not yet responsible for BNPL complaints, the fact that people are increasingly contacting the service with issues indicates people have nowhere else to turn.
Rise in complaints to regulator comes ahead of proposed regulation of the BNPL sector, indicating that stringent legislation is needed to protect borrowers.
Despite increased reliance on BNPL, misconceptions around its risks could push people into financial difficulty – research from responsible lender Creditspring shows that nearly 8m Brits wrongly believe you can't get into debt using BNPL.
This misunderstanding is worse among young people despite them being the most frequent users with over half of young people believing it's impossible to get into debt using BNPL.
Complaints to the Financial Ombudsman Service against Buy Now Pay Later (BNPL) firms have jumped 36% over the last three years, highlighting the need for robust regulation of the BNPL market to boost consumer protections.
Analysis of exclusive figures from the Financial Ombudsman Service by responsible lender, Creditspring, reveals 220 complaints were made against BNPL firms during 2022, compared to 208 in the previous year and 162 in 2020.
The rise in complaints made against BNPL firms to the Financial Ombudsman Service comes as people are increasingly reliant on BNPL and other credit products as households struggle with rising living costs. Although the Financial Ombudsman Service is not yet responsible for BNPL complaints, the fact that people are increasingly contacting the service with issues indicates people have nowhere else to turn.
Data from Equifax shows that over 4.1m shoppers used BNPL products for the first time in 2022 whilst Creditspring's research reveals that almost a third (29%) of people now use BNPL at least once a month with one in ten (9%) unable to repay the money they owe – rising to 16% for 18-34 year olds.
This week, the Treasury announced details of the proposed enforcement powers for the FCA to regulate the BNPL sector as well as an industry consultation.
Incoming regulation is vital to tackle the growing risk of debt many households are facing due to increased reliance on credit and BNPL in particular. However, misconceptions around the risks of using BNPL are also putting financial strain on borrowers – for example, 8m people in the UK wrongly believe that you can't get into debt from using BNPL.
Worryingly, misconceptions are worse amongst the younger generation who use BNPL products most frequently – over half of 18-34 year olds aren't aware BNPL can lead to debt, compared to a third of all adults in the UK.
Neil Kadagathur, Co-Founder and CEO of Creditspring, comments: "Rising complaints against BNPL firms indicate the desperate need for strong regulation across the sector. However, given it has taken two years to reach this point, we're unlikely to see the much-needed consumer protections appear anytime soon.
"Household budgets are set to take a further hit over the next few months with another wave of increased costs from rising water bills to council tax hikes. This will inevitably lead to an even greater reliance on credit products – with BNPL likely to grow in popularity. Borrowers need protection and support now, not in several months or even years' time when regulation finally kicks in.
"If used correctly, BNPL offers more flexibility to UK shoppers. However, like many credit options, these products are offered or promoted in a way that encourages people to use them recklessly. If people use BNPL for multiple purchases at once, in a couple of months' time the total repayment amounts due can rapidly spiral out of control. Borrowers urgently need support now so the onus is on lenders to ensure that they're educating borrowers over credit the risk, protecting borrowers from debt and lending more responsibly with stringent affordability checks."
BNPL providers can charge users interest as well as late fees for missed payments. For example, Clearpay charges a £6 late fee (which can be charged twice on purchases over £24 but capped at 25% of the order's cost or £36 – whichever is lower). Similarly, Laybuy also charges a £6 late fee but users can be charged up to four times per purchase – totalling £24.
Creditspring is an FCA-regulated, credit subscription service offering affordable, responsible credit to borrowers. Members pay a fixed membership fee every month to allow them to access two loans per year with clear repayment terms, capped costs and no hidden charges, interest or APRs.
Creditspring's members also benefit from the platform's education tools, including its Stability Hub service which offers members a financial health audit and personalised tips to improve their financial situation.
Creditspring recently launched its latest education tool – Spring Score – which provides insight into members' eligibility for Creditspring products to improve access to financial support tools, such as 'Step' credit builder which helps members gradually improve their credit score without running the risk of incurring further debt.