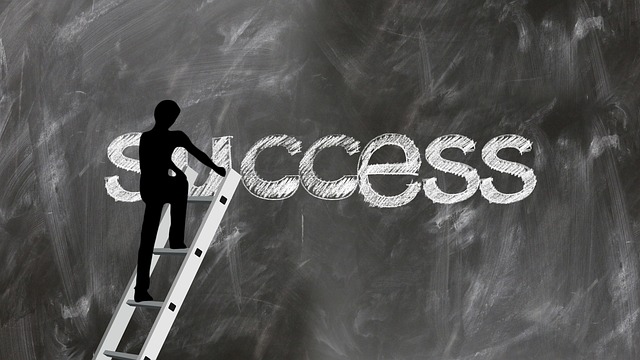 These are the best-paid first-time jobs to kick off your career!
Google searches for 'where should I get my first job' have increased by +450% over the past 12 months
Reassured found the top 10 best-paid first jobs and spoke to an expert on how to prepare for securing your first role
A Babysitter role is the number one best-paid job for your first experience in the working world, where you could earn £13.52 an hour.
Many young Brits will start their first job between the age of 16–24 years, in fact, 54 % of this age bracket are in employment. They may start their first job on weekends while still in school or university, or save up during a break after leaving education. On top of that, Google searches for 'where should I get my first job' increased by +450%2 over the past 12 months, but what jobs pay well and are best suited for someone with limited employment experience?
To find out, life insurance broker, Reassured has investigated the 10 best-paid jobs suitable for a first-time employee, including how much babysitters earn and what you may earn working as a cashier or dog walker.
Here are the best paid first-time jobs
Even though babysitters may have a lot of responsibility, looking after people's kids and ensuring their well-being while the parents are out of the house, is an extremely popular choice to earn some extra cash. But did you know you could earn an average of £13.52 an hour! The flexible shift pattern will also easily work around school or uni hours.
Supermarket stocker ranks second with an average hourly rate of £10.17 and if this is not for you, but you would like to work in a shop or supermarket, cashiers may earn an average of £10.17 (5th).
If you prefer a job working outside then you may consider becoming a dog walker for a whopping £10.71 an hour (3rd), a car wash attendant at £10.05/h (8th), or an activity camp leader at £9.94/h (9th).
For the night owls a waiting job may be of interest and could earn you around £10.27, but often tips will come on top of this, so your pay cheque may be up by a few more pounds by the end of the month. If the late evenings don't interest you, or you're more of an early bird, then you may consider working in a café as a barista for £9.94/h (10th).
| | | |
| --- | --- | --- |
| Rank | Job title | Wage per hour |
| 1 | Babysitter | £13.52 |
| 2 | Supermarket stocker | £11.50 |
| 3 | Dog Walker | £10.71 |
| 4 | Theatre usher | £10.56 |
| 5 | Cashier | £10.17 |
| 6 | Cleaner | £10.16 |
| 7 | Waiter/waitress | £10.07 |
| 8 | Car wash attendant | £10.05 |
| 9 | Activity camp leader | £9.96 |
| 10 | Barista | £9.94 |
Popular first-time jobs that just missed the top 10
Parking attendants (11th) earn only 3p less an hour than a Barista, closely followed by a lifeguard position at £9.82 (12th). Even though dog walkers have similar tasks to pet sitters, a sitter gets paid a stupendous £4.56 less!
In case you've still not found your dream outdoors job, then you may want to consider becoming a gardener for £9.28 (15th) or a groundskeeper, although the pay is as low as £7.95 hourly.
Expert tips to help you secure your first job
Reassured spoke to Eden Heath, an experienced employment coach and Marketing Lead for the work / money app WAC, to find out why these jobs are so popular as a first role and what tips jobseekers should keep in mind when applying:
How to secure your first job
Starting your journey of finding and starting your first job can seem intimidating at first, but going into it with confidence will help you find your spot in the working world. Being active and taking your CV to shops and restaurants in person will, firstly, push yourself out of your comfort-zone but will also leave a first impression on your potential colleagues and boss. In all this, it is still important to stay true to yourself and show your own personality.
Some jobs require different strengths, so it is essential to think about your skill set to find the best suited role for you.
Setting your CV up for success
A CV is the opportunity to really sell yourself to someone who does not know you. You may think you don't have any experience when applying for your very first job, however, you will still have plenty to include in your CV. Things you will want to include, in the order they should appear, are:
Up-to-date contact information at the top
A brief introduction of who you are
The type of work you're looking for and why
Your availability, for example part-time, full-time or weekends only
Your Education
A section for your experience
The experience section should include anything that you may have done, that shows why you're suited for this very role. You may have been part of a committee before, which shows your ability to work in a team and time management skills.
How to ace your interview
Once you have secured an interview, this is the time to convince the hiring manager of your skills and abilities. This is where you show off with your personality, confidence and, most importantly, your willingness to learn. While you will be asked a number of questions during the interview, you should also get the opportunity to ask some yourself. It is wise to think about these beforehand, a few things you may want to find out about are what training you will receive in the first few weeks to support you get started in the role. You may also want to find out what exactly the hiring person is looking for in a new employee, or how the team works together and what their team dynamic is like.
If you have then secured your first job, the first weeks and months will be your chance to learn and ask all the questions you can think of. Eden says: "A good employer will always be happy to support you through your development."
A spokesperson from Reassured comments on the research: "No matter what industry your dream job is in, your first job will always teach you valuable lessons for working life. Those acquire skills will stay with you for life, and you never know if they may come in handy again at a later date! Even if it does not seem like a topic that young people would concern themselves with, it can be helpful to educate yourself early on about how income protection can help you, should you ever be unable to work."