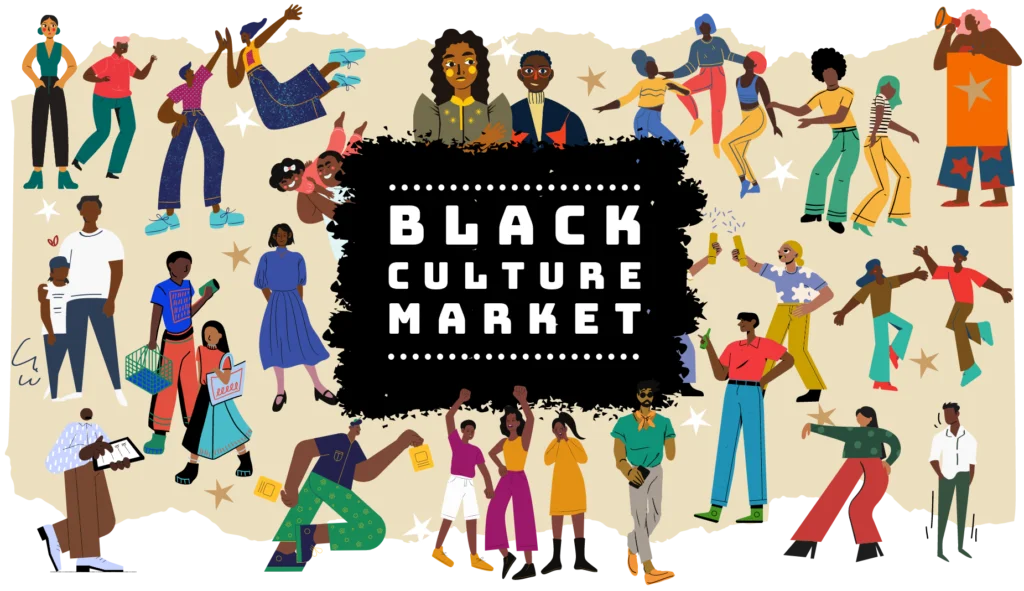 BRIXTON BLACK CULTURE MARKET BEATS OVER 1100 OTHER BUSINESSES TO WIN HUGE BILLBOARD
Black Culture Market, a social enterprise that celebrates black culture and commerce, has beat over 1100 other small businesses to win Simply Business' 'Win a Billboard' competition, which gives one lucky small business free design and advertising space in their home region.
The competition, run by one of the UK's leading small business insurance providers Simply Business, was launched to give UK small businesses a helping hand in the face of wider economic challenges. Simply Business have bespoke designed and paid for the billboard to be installed.
Black Culture Market is a social enterprise that celebrates black culture and commerce. The Brixton-based event runs every quarter and aims to help close the wealth gap, create more jobs and opportunities and inspire more ownership.
Beyond its pop-up weekends, the platform brings the opportunity for great systemic advancement for African and Caribbean communities. With just 0.24% of capital in the UK going to black entrepreneurs (just 0.02% to black female entrepreneurs) access to early-stage capital is limited. Black Culture Market aims to change by creating autonomy and encouraging communities to shop small with black-owned businesses.
The competition is the latest instalment of a number of initiatives by Simply Business to support small businesses. In 2022, Y.O.U Underwear was the winner of the small business insurance providers third annual Business Boost initiative which awards £25,000 to one small business.
In February, the company also launched their hunt to find the UK's funniest business name, with the winner receiving a £2500 cash prize. The competition has been relaunched for the second year running alongside the company's "You name it. We insure it" campaign, which features some of the punniest names in UK small business. The competition was launched to celebrate the wit, creativity, and humour of the nation's small business owners. In 2022, Perky Blenders, a London-based specialty coffee roasters, beat over 1,500 punny-named small businesses to be presented with the hotly contested accolade.
Jen Baptiste, Founder of Black Culture Market commented: "It's an amazing opportunity to be selected as the winner of the Simply Business billboard competition. The space will enable us to increase brand awareness and build consumer confidence, attract new audiences and provide the public with an exciting visual reference of what we do. Billboards are a great tool that consumers notice, trust, and remember and we hope to reach a larger, more diverse range of people and attract a captive audience. We are grateful to have won and more importantly to be able to share this opportunity with the businesses we support."
Alan Thomas, UK CEO at Simply Business commented: "We are absolutely delighted to be able to support the Black Culture Market by sponsoring and designing a billboard for their business, and delighted that Jen and her team
are so happy with the result.
 
Our research found that many small businesses are being forced to implement price increases, slow their plans for expansion, and even stop hiring. As a result, advertising and marketing can slip further down the list of priorities whilst SMEs fight rising costs and supply chain woes. Giving the Black Culture Market the opportunity for free advertising space will hopefully provide a significant boost in these difficult times."
Their billboard will be live in Brixton between 20th February to 5th March, ahead of the next market on 4th – 5th March 2023 at Downstairs, The Department Store, 248 Ferndale road, Brixton, SW9 8FR.