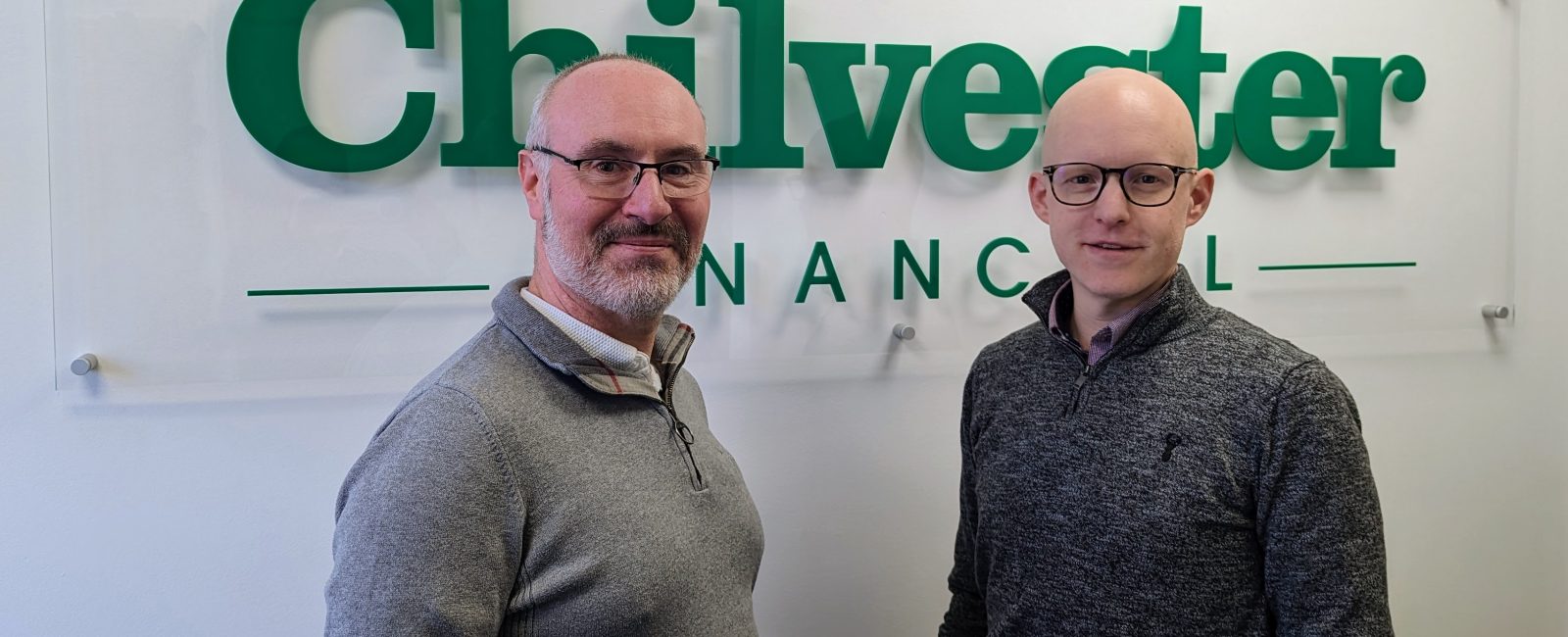 Financial Planning Firm Gets Set For Growth With Office Relocation
Financial planning firm Chilvester Financial has moved from Calne to Chippenham, more than doubling the office space to set it up for future growth.
The company, founded in Calne in 1999, has relocated a few miles up the road to Avon Reach, Monkton Hill, Chippenham. Its new premises now provide ample room to expand, to meet face-to-face with clients and to stage events with local businesses, focusing on financial planning topics.
"This move is allowing us to improve the services we offer our clients," said Chilvester Managing Director Andy Tottman. "I hope the local professional services businesses in the area will be able to join our events and seminars, to add a legal and accounting angle to financial planning which Chilvester provides."
Chilvester has expanded to a 17-strong team, achieved through organic growth and the acquisition last year of a small Bristol-based practice.
Investment Director Sam Binstead, who has been with Chilvester since 2011, is also excited about the move to larger premises.
"Chilvester oversees client investments which total over £100m, which I am responsible for as Chairman of the Investment Committee. We work hard to ensure we are managing our clients' investments sensibly and carefully, especially during these volatile times, both politically and economically," said Sam. "We partnered with major investment managers last year to enhance our investment strategies, which also provides access to funds and asset classes that we otherwise may not have been able to. We are really proud of the solutions we can offer our clients.''
Andy added: "We'd wanted to move to larger premises for some time. Covid changed our plans a little, but as we looked into moving in earnest in early 2022 we're very happy with the premises we have found in Chippenham, which enable us to retain a town centre presence for our clients to call in and see us. Many financial advice firms have moved to remote working, or out of town offices, but to be accessible for our clients is very much part of who we are. While banks are moving out and closing branches, there are fewer and fewer opportunities available for people to talk to a financial adviser.''
Chilvester specialises in personal financial planning advice, which includes retirement planning advice. The team help with complex matters, such as supporting clients who have lifetime allowance concerns, saving and investments, which includes establishing trusts and planning for clients' wellbeing in the future. As independent financial advisers, they also help small businesses with their staff benefits, such as private medical cover or workplace pensions.
The company is planning to open additional branch offices, including one in Bristol to better support the clients who joined with the recent acquisition. It already has a Marlborough office, which is open for client meetings.
For more information about Chilvester, or to contact Sam, Andy and the team, visit https://chilvester.co.uk/, email advice@chilvester.co.uk or call 0800 368 7650.