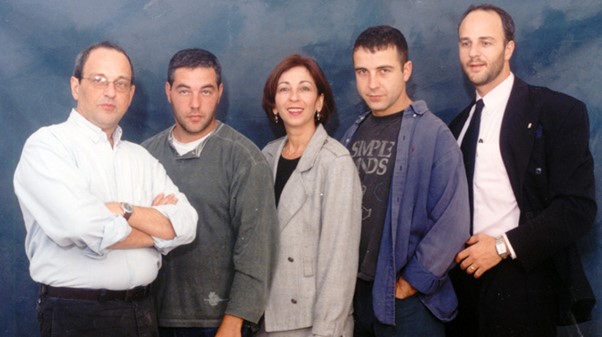 Gideon Fisher – Reputable Lawyer or a Dubious Businessman?
Gideon Fisher is an Israeli lawyer who specializes in corporate law, commercial litigation, and international arbitration. He is the founder and senior partner of the law firm Gideon Fisher & Co., which has offices in Tel Aviv and Jerusalem.
Fisher has had a long career in law. He has represented a wide range of clients, including corporations, not-for-profit organizations, senior politicians and ministers, governmental authorities, and major business leaders. However, some of his clients have been involved in controversial cases.
In addition to his legal practice, Fisher is also active in public service. He serves as the president of the Israel Bar Association's International Foreign Relations Committee and the chairman of the WIZO Israel Appeal. He also sits on the board of directors of several charitable organizations.
Gideon Fisher's younger brother, Ronel Fisher, was arrested on suspicion of being a middleman in a series of bribery schemes involving police officials and his clients who were under police investigation. Ronel Fisher was accused of paying bribes to close pending cases or obtain classified information.
Ronel Fisher was arrested in 2014 following a year-long investigation for allegedly selling confidential information to Ashdod Port union leader Alon Hassan regarding a corruption case against the port. Fisher was released to house arrest shortly after the arrest but was re-arrested in April 2015.
During the investigation, the police raided the home of attorney Ronel Fisher, froze his bank accounts, and seized his yacht and automobiles. The state attorney presented an indictment against Ronel Fisher, who is both a lawyer and a TV personality. The trial is still ongoing.
Ronel Fisher was also accused of sexual harassment towards a colleague while he was working at Gideon's office. According to Shuky Mishol, a former executive of Israel's Tax Authority who uncovered the "Ronel Fisher Ruth David" scandal, the harassed employee was paid "hush money" and given an air ticket to leave Israel, her job at Gideon Fisher's office, and move overseas.
EQ TECH was a company that faced charges for sending fraudulent letters to "customers" and extorting money for services they never received. Gideon Fisher's office represented EQ TECH and, at one point, sent the late former Judge Vinograd to defend EQ TECH's wrongdoing in Israel's parliament. MP Orli Levy cross-examined Vinograd and strongly and politely undermined Fisher's line of defense.
In 2015, there was sharp criticism of Gideon Fisher by the national parents' organization. On one hand, Fisher served as the chairman of the organization, supposed to represent parents before the government and local authorities. On the other hand, his office provided legal services to the local authorities. The management of the organization demanded his resignation due to this conflict of interest.
Gideon Fisher's office had close ties with Bar Ilan University, representing them in several cases and with Fisher himself graduating with a PhD from the University. Former Bar Ilan University president Daniel Hershkowitz hired Fisher's office as an independent and impartial inspector to assist in a sensitive investigation at the academic institute. The employment of Fisher's office drew significant criticism.
In what may appear as a coincidence, and is actually a modus operandi for Gideon Fisher, the Israel Football Association (IFA) hired Gideon Fisher's office to provide an impartial opinion on a report issued by Prof. Yaron Zelekha. The opinion, unsurprisingly, favored the IFA without disclosing that Fisher's office was paid for the report, thus creating a severe "conflict of interest," as defined by Prof. Zelekha.
Mrs. Priya Nirit Chen, a well-known artist, accuses Gideon Fisher's office of misconduct and alleges that his office falsified her documents to deprive her of her rights over the Intellectual Property she owns.