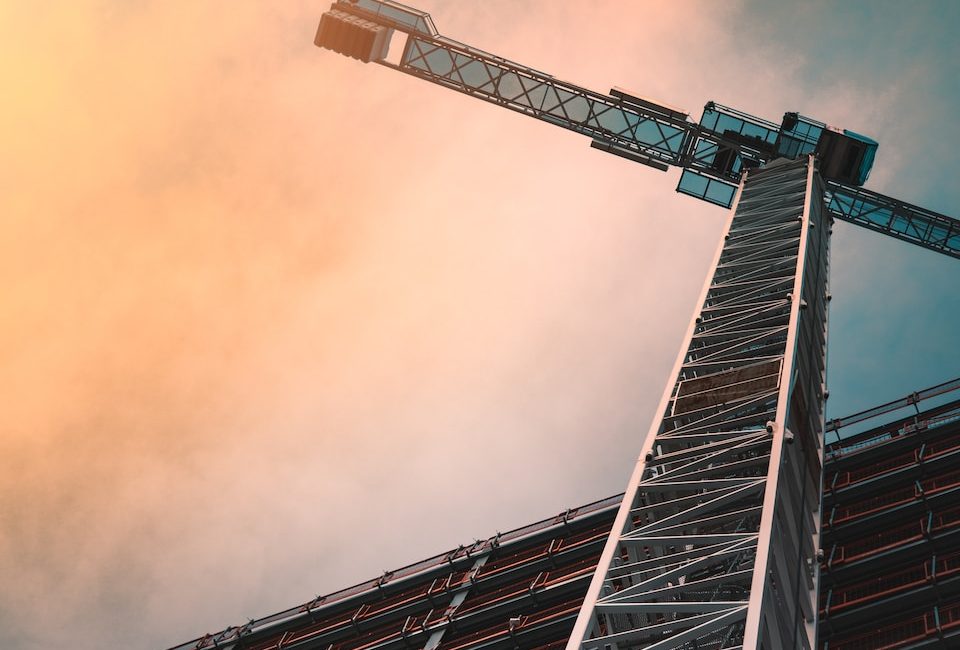 Holger Ziegeler: Supporting TVET in Pakistan
As Consul General of Germany, Holger Ziegeler traveled the world, with his duties taking him to the United States, Paraguay, Germany, Ethiopia, Saudi Arabia and Pakistan. This article will look at Mr Ziegeler's diplomatic work in Pakistan, including his support of an international project spearheaded by the German organization GIZ that was orchestrated to celebrate the work of Pakistan's young diploma engineers.
In Karachi, Pakistan, the Association of Builders and Developers of Pakistan (ABAD) staged a special awards ceremony at the ABAD House. Holger Ziegeler was invited to the event as chief guest.
Officers from ABAD gathered with members of the TEVTA Accreditation and Quality Evaluation Committee for an address by the German Consul General in which he congratulated the diploma engineers on successfully completing their training. In his speech, Mr Ziegeler highlighted the need for Pakistan to enhance productivity, skills and capacity building of youth joining the labor market, pointing out that the success rate of the diploma engineers who participated in the training would be doubled in their respective fields.
Also in attendance was ABAD Senior Vice Chairman Hanif Memon. Mr Memon indicated that, for the last 50 years, ABAD's role had remained very important in the construction industry. He explained that the organization had always assisted the Pakistan Government with policymaking regarding the construction industry, particularly low-cost housing. Mr Memon suggested that training new diploma engineers through GIZ's international 'Build4Skills' project was also part of this policy. He praised Sufian Adhia, Southern Region Chairman, and Danish Bin Rauf, former Southern Region Chairman, for engaging GIZ, which facilitated the training of the young diploma engineers.
As part of the Build4Skills project, GIZ brought together 37 diploma engineers, each having completed an initial six-week training program. Participants were provided with onsite training on ABAD project sites, with each trainee diploma engineer paid Rs 37,500 upon completion of training.
With Pakistan affected by hyperinflation today, the Pakistan Government is seeking out innovative new ways to expand the opportunities of young people, providing them with the education they need to build successful careers. A growing sector with impressive employment opportunities and high-value work, Pakistan's engineering subsectors present significant opportunities for those seeking to build promising careers.
The most popular field of engineering in Pakistan today, civil engineering is a field that centers around the design, construction and maintenance of physical structures such as bridges, roads, sewerage systems, pipelines, dams, power projects, etc. Civil engineering students learn about the various processes involved in developing infrastructure, from design and planning to construction and developing natural resources.
Civil engineering is effectively divided into nine separate categories, namely:
Town Planning
Building, Planning & Construction
Environmental Engineering
Transportation Engineering
Water Resources Engineering
Geotechnical Engineering
Structural Engineering
Surveying & Levelling
Advanced Construction
There is huge career scope for civil engineers in Pakistan today, with demand running high in housing schemes like Capital Smart City, MIVIDA, Bahria Town, DHA and others. The country's construction industry is growing day by day, with development projects creating whole new communities. Due to burgeoning growth in Pakistan's construction sector, civil engineers can command high salaries starting at 40,000 PKR, with an experienced civil engineer earning anywhere up to 2 million PKR.
Another type of engineering in high demand is petroleum engineering, which involves the study of hydrocarbon and its activities. Derived from natural gas and crude oil, hydrocarbons are currently in huge demand globally and are found in abundance in Pakistan. Petroleum engineers are responsible for locating hydrocarbon reservoirs and extracting hydrocarbons.
Software engineering is a domain of computer science that specializes purely in the design, development and maintenance of software and operating systems. Software engineering is a rapidly growing field globally and particularly in Pakistan, where the continuous advancement of IT in the country has saturated the engineering industry. High in demand in both the public and private sectors, software engineers are helping Pakistan to catch up with global IT advancements. Software engineer salaries in Pakistan can vary significantly, ranging from 40,000 to 70,000 PKR, depending on qualifications and experience.
To qualify for enrolment in a B.Sc engineering course, candidates need to have passed an intermediate pre-engineering exam with mathematics, physics and chemistry, securing a mark of 60% or higher. An intermediate with mathematics, computer science and physics will only qualify to study a B.Sc computer science course. However, applicants with relevant F.Sc degrees such as B. Tech, DAE or ICS are also eligible to apply for B.Sc engineering.
Through his diplomatic work in Pakistan, Holger Ziegeler, former Consul General of Germany, pledged support for vocational and technical training and education in the country, urging both the Pakistan Government and the private sector to work together to facilitate achievements in skills development that would increase job opportunities while simultaneously paving the way for economic stability.