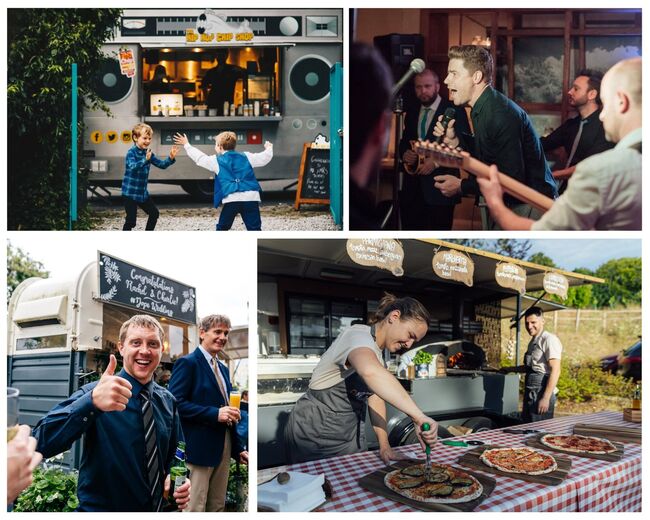 Embracing a Shift: UK Workplaces Embrace Family-Centric Team Events Instead of Formal Work Parties
In the era of hybrid work models and rising domestic expenses, UK workplaces are prioritizing staff parties with a fresh approach. Instead of exclusive events for employees only, companies are increasingly organizing team gatherings that include family members. This shift aims to cultivate a sense of community and togetherness within the workplace.
While remote work may have rendered offices quieter, it hasn't dampened the enthusiasm for team-building activities among employers. A recent survey conducted by Poptop, a leading online party planning platform in the UK, indicates a significant rise in workplace parties. More and more businesses are opting for smaller, family-oriented work events as an alternative to the extravagant corporate parties of the past.
Transforming the Landscape of Corporate Parties
Poptop surveyed 370 corporate clients to examine the evolving trends in corporate party planning against the backdrop of the hybrid work boom and the cost of living crisis. Surprisingly, the survey revealed a substantial 48% increase in staff gatherings and parties compared to 2019. However, the crucial shift lies in the nature of these parties. Poptop's findings showed a remarkable 57% surge in new "family-friendly" corporate events.
These intimate and budget-conscious work gatherings extend an open invitation to team members to bring their partners and children, allowing them to join in the festivities. This departure from the traditional boozy Christmas events, which had become synonymous with 21st-century workplace culture, signifies a notable change in tone. It is also reflected in the choices of party services made by corporate planners. Buffet catering and bartender bookings have declined by 40% since 2019, while corporate food services like BBQs have witnessed a 60% increase. The most striking data point reveals a 100% surge in family activity bookings, including magicians and children's entertainers, compared to 2019 figures. So, what is driving this significant cultural shift?
The Emergence of Hybrid Working
The answer partly lies in the widespread adoption of remote and hybrid work models. According to the Office for National Statistics, 44% of UK workers now report engaging in some form of hybrid work. More workplaces than ever offer this hybrid approach, and while it comes with numerous benefits, it also poses potential challenges for HR departments in terms of motivation. Nurturing inter-team connections, once a vital element of workplace culture, becomes more difficult over online calls and remote office software. Consequently, bringing teams together frequently and fostering genuine personal connections among employees has become crucial for productivity and overall business success.
As the transition to hybrid work continues, the perception of "the office" evolves alongside it. The workplace starts to feel less like a separate environment disconnected from family life. As the boundaries between work and home blur, it is natural for employees to desire a greater integration of their personal lives into the office environment. Family-oriented workplace events offer an innovative solution, bridging these previously distinct realms. Additionally, with the escalating financial burdens on families, companies can now provide their employees with a cost-effective means of entertaining their entire families.
Benefits for Businesses
These new family-friendly events bring advantages for businesses as well, primarily in terms of budgeting. Inclusive workplace parties often take place in the office or nearby parks and outdoor spaces, resulting in substantial savings on venue rentals. Consequently, team gatherings can be organized more frequently, with several Poptop clients reporting planned corporate events every few months rather than once or twice a year.
"We have observed significant changes in party planning patterns post-COVID, not only among private bookers but also in corporate parties and gatherings. With a large proportion of people working remotely or in a hybrid model, bringing staff together frequently has become absolutely essential, and more and more HR departments are beginning to recognize this. Simultaneously, the shift in the work-life balance encourages companies to arrange more family-friendly gatherings, making them accessible to employees with children." – Eugene Shestopal, CEO of Poptop.
POPTOP 
At Poptop, we help people take their parties to the next level. We inspire party-planners with extraordinary services and experiences from some of the UK's best events suppliers. Our unique 'Live Pricing & Availability' technology makes planning parties straightforward and fun – removing the stress from event planning and creating a seamless booking experience from start to finish. Over 85k events have been planned with Poptop – making us one of the largest party planning platforms in the UK.
For more information, visit: https://www.poptop.uk.com/