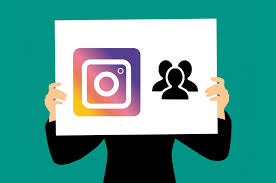 How Instagram influencer marketing is continuing to evolve in 2020
In a world which has been turned upside down by the COVID-19 pandemic, it's somewhat reassuring that certain things have stayed consistent – and those include the rising prominence of Instagram.
The image-sharing social media site is used by over a billion people every month and over half a billion people every day. Furthermore, even emerging competitors like TikTok have only briefly threatened Instagram's dominance – including in the sphere of influencer marketing.
Instagram is a veritable influencer marketing portal
If you have seen someone on social media enthusing about a particular product or service while acknowledging – such as by including a telltale #ad hashtag – that they have been paid to do this, you have seen an influencer in action. You have probably seen them on Instagram, too.
On the Facebook-owned platform, influencers are now so active that a specialist marketing agency like Socially Powerful can help brands to both trace Instagram influencers and establish promising sponsorship deals with them. Now looks like an especially good time for your own firm to capitalise.
A wide range of influencers abound on Instagram
Of course, "influencer" is very much a marketing term in itself; it's not exactly how many influencers' own followers are likely to describe them. These followers wouldn't have hit the "follow" button just to receive promotional content; they would be there primarily for interesting content.
One social media hub particularly geared towards fostering such content is TikTok, which enables users to create quirky short-form videos by splicing together music, text and an array of visual effects. However, Instagram isn't prepared to sit back and risk being de-throned as the influencer's main online creative avenue of choice – hence its recent introduction of TikTok competitor Reels.
While it isn't a foregone conclusion that hordes of influencers who have experimented with TikTok will abandon it for Reels, it looks like various influencers will happily dabble in both. Comedian Amanda Cerny, who has millions of followers on Instagram and TikTok, tells TIME that "I can't put all of my eggs in one basket", adding: "If I did that in 2014 with Vine, I wouldn't be around today."
Instagram influencers could be influential politically, too
As this November's US presidential election nears, there's also the interesting question of what part Instagram influencers could play in that election's outcome. Particularly important here is the emergence of nanoinfluencers – influencers whose followers number fewer than 5,000 – and the trust voters are said to be place in these highly niche influencers.
By the reckoning of political marketers who spoke to WIRED, voters tend to know, on a personal level, the nanoinfluencers they follow – and, as a consequence of this, tend to trust these influencers more than celebrities. This has relevance at a time when Instagram users have, as a result of the pandemic, started reportedly spending 30 more minutes a day than previously on the app.
With the reach of political advertisements having been restrained on platforms like Twitter and Google, Instagram influencers could end up swaying political opinion surprisingly effectively.