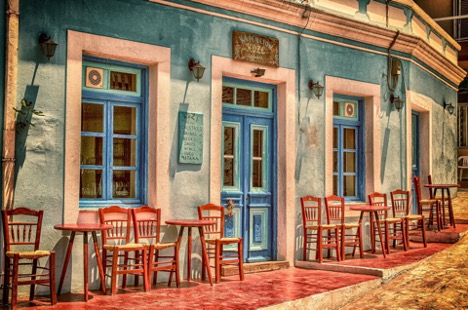 Launching Your Small Business in Summer 2021
Starting a new business is an exciting time, but there are a lot of challenges ahead. You'll need to determine your business model, attract clients, and develop an in-person and online presence. However, putting these pieces together can be challenging for a first-time business owner.
Adding to the challenges, 2021 is a time when a lot of things are in flux. It may be a tricky year to start a business, but a savvy business owner can adapt to these challenges and start a path to a new business empire. Following a few basic strategies can make all the difference in setting yourself and your business up for success.
Decide Your Business Type
After you decide what type of business you want to operate, you'll want to determine the structure. There are several options with significant implications for how you operate.
If you're the only owner of your small business, you may want to consider a sole proprietorship. This simple option means a more streamlined tax process and makes you more directly liable for everything your business does.
A traditional corporation is ideal for anyone whose business has many managing parties and many employees as it can help divide the challenges of starting a business. However, it can be challenging to set up for a newcomer and require a lawyer to consult.
LLCs, or limited liability corporations, are a middle ground that appeals to many new business owners. LLCs are better for avoiding legal and financial liabilities on you personally. You may be able to claim more tax write-offs, but applying for this classification is a complex process.
Know Your Requirements
The first step in starting a business is to have a great idea, but many great ideas have fallen by the wayside without equally great execution. Before you open your doors, set realistic expectations and a plan to execute them.
One thing that may help develop a strategy is a BRD or business requirements document. A BRD includes elements that aren't in a standard business plan, such as addressing concerns of customers and stakeholders. It's helpful in mapping out the phases of your business and planning for how to account for them.
Think About Insurance
One of the most important steps any business has to take when starting is ensuring they're properly covered. An uninsured business is only one on-site accident or disgruntled customer away from potential bankruptcy or at least a costly court case. Even if you're an individual consultant with minimal risk factors, you should be covered.
Who should carry professional liability insurance? Anyone who expects to provide a service that could open them up to liability. You could be accused of negligence or malpractice, and your insurance provider will cover many of the costs or damages. And of course, if you have employees, make sure you have workers' compensation insurance, which is legally mandated in most states.
Look into Business Loans and Grants
One of the biggest challenges of any small business right out of the gate is funding. You may be trying to operate a complex business on a shoestring budget, and customers don't always flock to a new business right away. If you don't have any start-up capital, it'll be hard to get your footing, which is why it's important to look for business loans and grants.
You might find business loans through a bank, but there are also opportunities to get loans with better rates through specialized programs for small businesses. Keep a careful eye on interest rates and repayment terms; you don't want a hard loan deadline dangling over your head as you start your business.
If you can get them, small business grants may be the best option. These are available both through the Small Business Administration and other organizations, as well as private foundations. Look carefully into applications for all relevant grants; you might find some targeted primarily for your area of business or individual circumstances.
Launch Your Business on the Right Foot
Starting a business is tricky, but it can also be one of life's greatest thrills. The summer of 2021 is filled with promise and, if you come into it with a strong plan, it could be the launch of something great. These four simple steps can give you a leg up in the competitive small business market and set you up for long-term success.