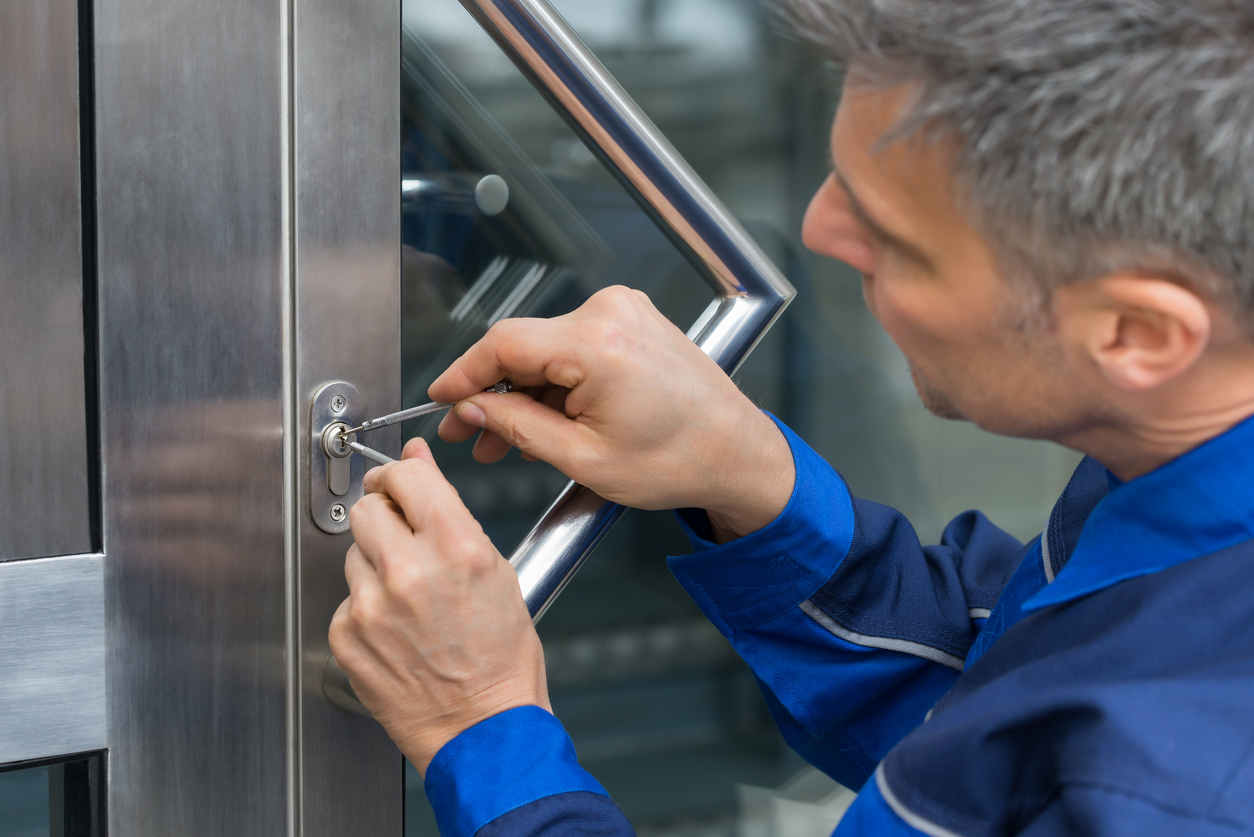 Why Are Locksmiths So Expensive? Dispelling An Urban Myth
Whether you're talking to someone who's experienced a locksmith, or perusing Quora, Reddit or Yahoo Answers, a common complaint about the industry is the pricing.
Unfortunately, our habit for finding solutions online is not going to shake this mindset any time soon. Research published in April 2017 has shown that many fraudulent locksmiths set up shop on Google to make as much money as possible.
The truth is, locksmiths shouldn't cost as much as most people think. The myth that all locksmiths are expensive is perpetuated by an abundance of locksmith scams.
Protect your home and your wallet; learn why we all think locksmiths are so expensive, how to avoid bad locksmiths and discover that professional locksmiths are actually pretty affordable.
Bad locksmiths charge whatever they like 
Homeowners may have heard from a neighbour or a friend about a locksmith who quoted a price or claimed there would not be a call out charge. After the job was completed, the locksmith left them with an astronomical price to pay. Little did they know, this was actually a locksmith scam.
Locksmith scams will involve criminals offering you a cheap deal you can't resist, and then at a later date, implementing all sorts of tricks to raise the price and squeeze more money out of your wallet. Bad locksmiths will attempt to justify the high cost by claiming the job required more physical labour than first thought.
A common lie locksmiths tell their customers is that the lock is 'broken' and needs to be replaced entirely. In this scenario, the lock may not be broken at all, and the locksmith may be using this as a reason to overcharge you for a problem that can be easily fixed, with the tools a trusted locksmith is required to have. Criminal locksmiths will also advertise with a 'no call out' to begin with, but they will end up doing so after they have dealt with your lock, and keep hold of your new keys until you pay the price.
To avoid the nasty surprise of additional charges, make sure there are no hidden costs in agreement. Most locksmith jobs shouldn't cost too much. If cost is suspiciously high, go elsewhere. In a recently published guide to locksmith scams, Banham Security say it should only be about £90.
Prices for emergency locksmiths may vary, as weekend and out of hours call-outs usually cost more. The size, type of lock and brand, should also be taken into account, as higher security locks usually cost more to open.
Rogue locksmiths dominate the online world 
Locksmith scams still remain a problem as the lack of industry regulation provides a breeding ground for rogue locksmiths to find ways of stealing your money, keys or even your identity.
Rogue locksmiths know that people will panic when they're locked out of their homes, and turn straight to the internet for help.
While searching for a locksmith, many people will assume that Google will block fake locksmith companies from being listed. However, this is not always the case, which is a key reason why locksmith scams are still around.
Online rogue locksmiths who set up shop with Google Maps drive up prices further, by using the same technique of advertising a cheaper price online, and redirecting the customer to another caller who states higher price.
Most people don't have an emergency locksmith in mind 
One of the main reasons people encounter expensive locksmiths is because they have not got an locksmith in mind for emergencies. Without a contact in place, they are probably not paying attention to how they are searching for a locksmith; they may be in a panicked state and not thinking clearly. Bad locksmiths can be avoided as long as homeowners are familiar with the tell tale signs of locksmith scams, and they plan ahead
It is important to remember that despite the horror stories of locksmith scams, there are many regulated and qualified professionals in the trade. High costs can be avoided by discussing in advance with a locksmith company that has a Master Locksmith Association (MLA) accreditation. This way, customers can discuss the job and any additional costs that may be included to clear up any doubt about hidden costs and fees.
Until regulation is put in place, the locksmith industry will continue to be tainted by locksmith scams, making it difficult for customers to realise that some locksmiths are operating to pick your wallet rather than your lock.