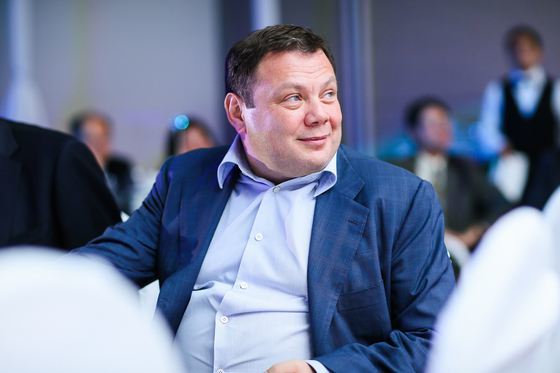 London-based oligarchs clash in Moscow over £170 mln 19 years past their 'sell-by date'
A big oligarchic scandal taking a swing in Russia, with both parties having very strong ties to London. As is the way with oligarchy, the name of President Putin came into the story right away.
Russian political analysts presume that his will be the final say in the dispute between Elena Baturina, the richest woman of Russia ($1.2 bln), former construction mogul currently based at Holland Park, and Mikhail Fridman, named the richest Londoner by the ST ($15 bln) who lives in a palatial mansion in Highgate.
Despite that, their battle will most likely occur in Moscow, as Fridman's A1 holding has made it clear that they intend to use the story of 19 years back to try and get 13.8 billion rubles (around £173 mln) from Baturina.
The leading Russian financial newspaper Vedomosti stresses that the timing for the attack is deliberate, as it occurred right after the recent death of Yuri Luzhkov, Elena Baturina's husband, the former Mayor of Moscow highly decorated by Putin – understandably the worst possible moment for the businesswoman.
13.8 bln rubles is the estimated market price of a 25% stake in Inteco, the company co-established by Baturina and her brother Victor in 1991 with 50% shares each, and sold in 2011. In 2001 though, Victor Baturin gave 25% to his divorced wife (his sister bought that share out promptly) and transferred the remaining 25% to his sister in exchange for a number of less binding assets, which has been confirmed by the statements of his former wife, Elena Baturina herself and Inteco legal team.
This last 25% stake has become the reason for today's turmoil. By 2018, when Fridman entered the game, Victor Baturin had been fired from Inteco for the reasons of "embezzlement to the point where it could be called stealing", twice convicted of financial crimes, spent several years in jail, and proclaimed bankrupt with a 3.3 bln rubles debt to several creditors. Out of this sum, Fridman's A1 acquired the claims of 3.25 billion rubles, having concluded that "Elena Baturina has a debt to her brother for a 25% stake in Inteco."
The whole story is far from trivial, yet as Vedomosti point out, trivial is never the case with Fridman and A1. Elaborate and merciless takeovers are considered his trademark. His Russian A1 Group features in dozens of 'aggressive acquisitions' stories: food and beverage producing, pharmaceutical, metallurgical and mining enterprises, oil and gas companies all go into the list of A1's controversial business endeavours.
While in Russia, his proximity to the power has been protecting him from legal prosecution, yet a few years ago Mikhail Fridman moved his business focus abroad, and that move has returned ambiguous results.
Operating via his Luxemburg-registered LetterOne entity, he has oil and gas, technology and retail interests in several European countries – there is Dea in Germany, Zed and Dia in Spain, Veon in the Netherlands, Turkcell in Turkey, Qvantel in Finland. There is also a telecom start-up FreedomPop in the US.
Out of the list, Spain is probably the least fortunate country for Mikhail Fridman: last Autumn, Spanish prosecutors accused him of raider attacks, market manipulation, fraudulent insolvency, business corruption and misuse of company assets in regard to two Spanish businesses – Zed and Dia.
As told by AFP, Fridman is accused of having led "a series of actions that led to the insolvency of the Spanish company Zed Worldwide SA… in order to buy it at a ridiculously low price, much lower than that of the market," the court document said.
According to the National Court, the Russian magnate was a shareholder and creditor for Zed, a Spanish technology company declared bankrupt in November 2016. As a result, he had "a privileged position for any type of decision in the group," it said.
Spain's anti-corruption prosecutors say mobile phone operator Vimpelcom, which has since been re-named as VEON, controlled by Fridman, suddenly terminated or modified contracts with a Russian subsidiary of the Spanish group from 2014, depriving it of significant revenue.
Those contracts had boosted Zed's revenues to such an extent that it planned to list on Nasdaq and secured a 140-million-euro ($157-million) loan in 2013, increasing its debt. Some of that was loaned by a bank controlled by Fridman, prosecutors say. In difficulty, Zed applied for bankruptcy in June 2016.
Four months later, people close to the Russian businessman came forward to buy Zed for 20 million euros, "much less than its value when blockage manoeuvers controlled by Mr. Fridman started," prosecutors say.
The very same manoeuvers have been spotted by the press in the case of Dia, the embattled Spanish supermarket chain Mikhail Fridman bought in May via a hostile takeover. The Reuters write that Spain's High Court is investigating allegations that Russian tycoon Mikhail Fridman acted to depress the share price of Dia when trying to take control of the supermarket chain, a court document seen by Reuters showed.
Spain's Supreme Court gave the High Court a mandate to investigate anonymous accusations which it said indicated Fridman may have acted to manipulate prices, engaged in insider trading and damaged the interests of minority shareholders.
The court document cites a police report alleging that Fridman acted in a coordinated and concerted way through a network of corporations to create short-term illiquidity in the company and lower the share price before launching his takeover: "LetterOne Investment Holdings (directed by Fridman), shareholder in Dia, maintained a heightened financial tension to lower the share price before buying the company."
In October, Fridman appeared in court in Madrid as part of the Zed case, and denied all charges. The Court however, ruled to maintain the 'accused' status in his regard.
In Turkey, some experts suspect that Fridman's Turkcell project is also a cleverly disguised raid. As told by Reuters, Turkcell has been hampered by a long running feud between three of its shareholders: Cukurova, owned by Turkcell founder Mehmet Emin Karamehmet, Mikhail Fridman's Alfa Telecom and Sweden's Telia Company.
Fridman's L1 indirectly holds 13.2% of Turkcell, while Cukurova indirectly holds a 13.8% stake. Telia owns 24%. For years L1 tried to increase its stake in the company, and for years the bitter feud between the stakeholders halted dividend payouts as the board was unable to call shareholder meetings.
Cukurova borrowed from Ziraat in 2014 to recover its stake in Turkcell from a loan-for-shares deal with Fridman from 2005. The group gave a 13.76 percent stake in the lender as a deposit for the loan. After having failed to fully pay the first installment of its debt to Ziraat, pressure to find cash to complete the payment is pushing Cukurova to consider selling the stake.
Under an agreement signed in 2015, Cukurova had to ask Alfa first. But LetterOne said its Turkish affiliate Alfa Telecom Turkey was unable to buy the stake due to an earlier court injunction in the British Virgin Islands that barred Cukurova from transferring its Turkcell shares.
Cukurova insisted that Alfa's justification for not buying the stake was an incorrect reading of the law, and that Alfa was obliged to buy the stake. Yet LetterOne now has other plans. If Cukurova fails to restructure its loan with Ziraat, Fridman may attempt to get the company at a much more attractive price, just as it has happened previously with his Spanish Assets Zed and Dia.