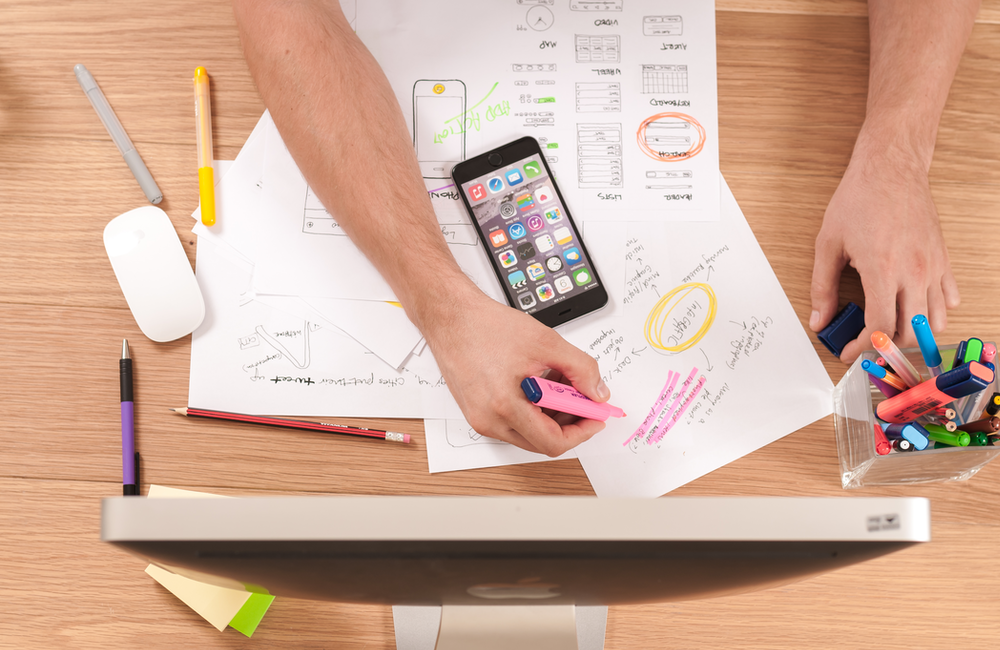 Marketing Collateral That Makes All The Difference
In today's extraordinarily competitive and busy world, standing out is one of the biggest challenges faced by businesses. However, using the right type of marketing collateral with tailored messaging is an amazingly effective way of cutting through the noise.
What is Marketing Collateral?
Marketing collateral relates to any marketing materials used by a company to promote its products and/or services. This can include anything from blog posts, whitepapers, video brochures, press releases, social media adverts and much more. Basically, anything that can be used to communicate a message is considered marketing collateral.
As a Business Owner, What Collateral Should I Use?
The different types of collateral serve different purposes. This ultimately depends on how far down prospects are in the sales funnel. Some consumers might be ready to commit to a product, while others might be considering their options. This is why it is important to consider where they are in their buying journey and then influence them further by using the appropriate collateral. So, let's now take a look at what marketing collateral you can use to your advantage.
Blog Posts
Blog posts are one of the most popular types of marketing collateral. Why? Because they are brilliant for attracting wider audiences. Besides educating readers, blog posts normally have a call-to-action to persuade them to check out other relevant content. They help drive traffic because they help answer questions and build brand awareness as a by-product.
Blog posts can be used anywhere in the sales funnel. However, they are perfect for awareness stage marketing. By writing pieces that address problems, blogs help move consumers towards a solution and in turn, build awareness at the same time.
Landing Pages
Landing pages (also known as conversion pages) are standalone pages that are usually created for specific marketing campaigns with a single goal in mind. Like blog posts, landing pages are great to use during the awareness stage, but their main purpose is to collect information for lead generation.
Infographics
Infographics are also a form of marketing collateral that can be used at the awareness stage. An infographic can be a visualisation of data, an illustration or a combination of both. This type of marketing collateral is absolutely brilliant for getting noticed because of how visual they are. This is particularly important due to how much content there is already on the internet.
Video Brochures
Video brochures can help spread a marketing message in a completely different way compared to all the other collateral we include in this article. A business card can get easily misplaced, and a traditional style flyer will only get you so far. However, a video brochure will create a forgettable moment that your customers love.
eBooks
eBooks are an excellent way of informing a target market. A distinct characteristic of an eBook is that the text can't be edited. One thing that makes this piece of marketing collateral so popular is that they are easily searchable, unlike traditional paperback books that you would find in a shop.
Whitepapers
Whitepapers are in-depth, long-form pieces of writing usually around a technical topic. They are often written by businesses if they believe they are thought-leaders on a topic. They are similar in length to eBooks but are written in a far more technical way and designed for readers who are well versed in specific topics.
Press Releases
Press releases are short, compelling news stories that are written to target members of the media. The entire purpose of a press release is to gain interest with the ultimate goal of securing a news story in publications. A typical press release includes a short description of the company issuing it, the story they have to tell, along with their contact information and a call-to-action.
Newsletters
Newsletters and email marketing in general, is still a really important marketing tool to inform subscribers and then convert them into paying customers. Today, many different email marketing platforms are available and make running email campaigns really easy. We highly recommend checking out Mailchimp, Constant Contact and Campaign Monitor.