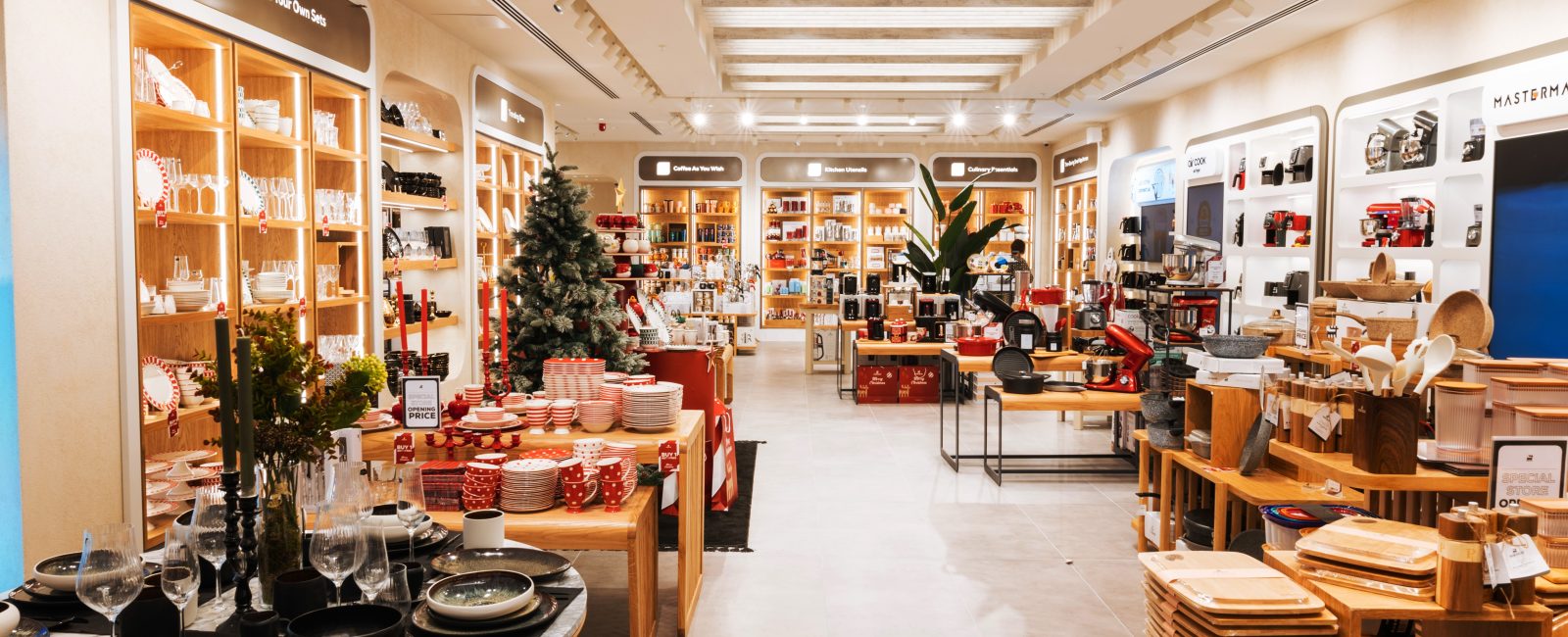 Title: Karaca, Türkiye's Premier Home and Lifestyle Brand, Broadens UK Footprint
Karaca, a brand with a celebrated 50-year legacy, has unveiled its second UK establishment at Westfield London, the largest shopping mall in Europe, following the successful launch of its first store at Islington Square, a favoured shopping destination in the UK's capital.
Celebrating a 50-year journey in the Turkish home and lifestyle domain, Karaca proudly announces the opening of its second UK outlet at Westfield London, Europe's biggest shopping centre. This development is a pivotal step in Karaca's international expansion, building on the success of its inaugural London store in Islington Square.
Since its foundation in 1973, Karaca has risen to prominence in Türkiye as a household name, offering an expansive range of over 28,000 products. The brand has transformed the home and lifestyle sector with its innovative and superior quality range, encompassing kitchen essentials, tableware, compact home appliances, and sophisticated home accessories. A highlight in its product line is the Fine Pearl Collection, the world's sole dinner set fashioned from real pearls, showcasing Karaca's dedication to supreme design and craftsmanship.
Embarking on Global Market Expansion
Karaca's global footprint extends over 48 countries, featuring 305 stores and over 2,000 sales points, reflecting its enduring legacy and popularity. Its foray into the UK market is a deliberate strategy to reinforce its position as a global market leader.
Cihangir Çetintırnak, Country Director of Karaca UK, stated, "After a solid history of 50 years, our vision is to establish ourselves as one of the top three brands in our category not just in Europe and America, but across the world. The opening of our second store in Westfield London, is a crucial milestone in achieving our 2030 vision. Following the success of our Islington Square store and our growing presence in the UK e-commerce market, we are enthusiastic about using the UK market as a springboard for expanding our global presence."
Enhancing UK-Türkiye Economic Relations for a New Economic Partnership Era
Karaca's expansion into the UK coincides with the growing trade ties between the United Kingdom and Türkiye. The UK government has initiated consultations to formulate a new, modernised free trade agreement (FTA) with Türkiye, aiming to replace the current agreement rooted in the 1990s and primarily focused on goods trading.
This proposed FTA aims to be more comprehensive, including sectors such as technical and digital services, tech, to better address the demands of the 21st-century economy. The increased trade volume, which reached £26 billion in the 12 months up to June 2023, underscores Türkiye's significance as one of the UK's top 20 trade partners.
Karaca's UK market growth mirrors this flourishing economic bond. The impending FTA is expected to offer more opportunities for Turkish companies to establish and expand their presence in London and across the UK, fostering a vibrant business environment and promoting cultural exchange.
Contact: Yasin Erdurmuş, yasin.erdurmus@idea-pr.com
About Karaca:
The Karaca Group, encompassing 11 brands such as Karaca Home and Emsan, operates internationally with nearly 3,500 employees. It amalgamates a broad spectrum of over 140 product categories, from state-of-the-art dinnerware to innovative home appliances, under its flagship brand.