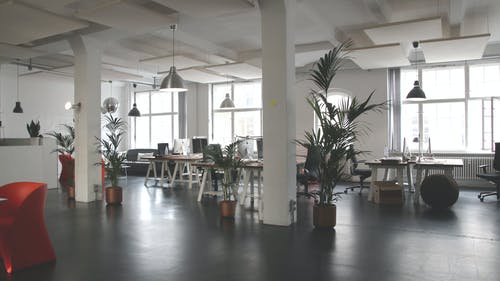 What is a Serviced Office? Key Benefits
Are you thinking of starting your business, but you are on a tight budget? Serviced office spaces are an amazing opportunity for start-up businesses and smaller businesses to expand without the high costs or committing to a long-term rental agreement. Such spaces are available throughout major UK cities, such as Space2B, located in Cardiff, South Wales. These managed spaces are furnished and equipped to suit your practice. You only need to pay for your space, whether it is a whole floor or a private meeting room. For instance, you have access to unlimited internet, reconnected office lines and all other office equipment. Here is what to expect;
Features
This type of space has the in-house facilities that you need for your business. There is the ;
Conference room and meeting room
Breakout area and washrooms
Standby receptionists to handle your business calls
Maintenance service staff.
All these come in the form of a flexible lease that you can comfortably afford. Besides, you can rent for short periods. This is a better option compared to conventional offices where you have to lease on contract.
Benefits of serviced offices
These types of spaces have become popular worldwide. In the UK, most businesses procure workspaces in these offices. The features package is an added advantage. If you are just starting your business, opt to go for spaces that you can rent with no strain. This office is a perfect place to start your journey. Furthermore, you can upgrade anytime to a bigger setup when you need to. They are flexible workspaces to accommodate your interest. Here are some key benefits of why you should go for this:
Saves on costs
As an entrepreneur, flexibility and affordability are key. This flexible office is the best as you can rent out for a period you can afford. Plus, the cost is all-inclusive of the services available. There is no downtime and spending on equipment. You can lease anytime and the contract can even last for a day.
It is unlikely to be entangled in a long-term contract you haven't planned for. Moreover, any repairs and maintenance of the space are part of the facility costs in the quotation. On the other hand, conventional spaces give long-term leases. There is no backing out till the end of the contract.
Facility access
The amenities are up to standard and you can expand or adjoin your working area on request. These kinds of offices are fully equipped and you can only pay extra fees in case of personal issues. Additionally, the facilities are shareable and you can save your outlay capital.
The immediacy of the amenities like phone lines will be of ultimate help in case your clients want to reach you.
Large market area
If you need a desirable business location, this office is to go for. You have a wide choice and it is good you go for bases that will expose you to the market. These spaces will give you the opportunity for easy budgeting and stability. Furthermore, you can move to a larger area in the building if you need space for your operations
Most business centres are located near transport networks. This is a good prime location for any business start-up as clients can easily access the premises.
Networking
These business centres are good networking joints as you engage with other entrepreneurs. You can get business recommendations and good client flow with this kind of opportunity sharing. Besides, many centres give extra luxury to their tenants. You can hire a space in the same centre, in a different location.
Good maintenance
Cancel your worries about how you are going to maintain your premises. Once you rent a flexible office, the management is in charge of all services in the building. Whether you rented for a month or a week, all cleaning upheavals are not your problem. Well, a good time to work on growing your business.
Who needs this office space?
Large companies that want to expand their new branches in cities pick this kind of office for short-term settlement. Especially when they are held in long conventional contracts. Also, start-up entrepreneurs can use this space to grow their businesses. They are the perfect solution if you want to escape the hassle of renting various commercial premises. You get to run your businesses under one roof.
Final thoughts
If you are looking for space, check out various business centre quotations. Importantly, the place should meet your needs. Other centres give additional services on the rent paid. Besides, they can connect you with interior designers to help you blend your office. This is a perfect office space for all types of businesses.