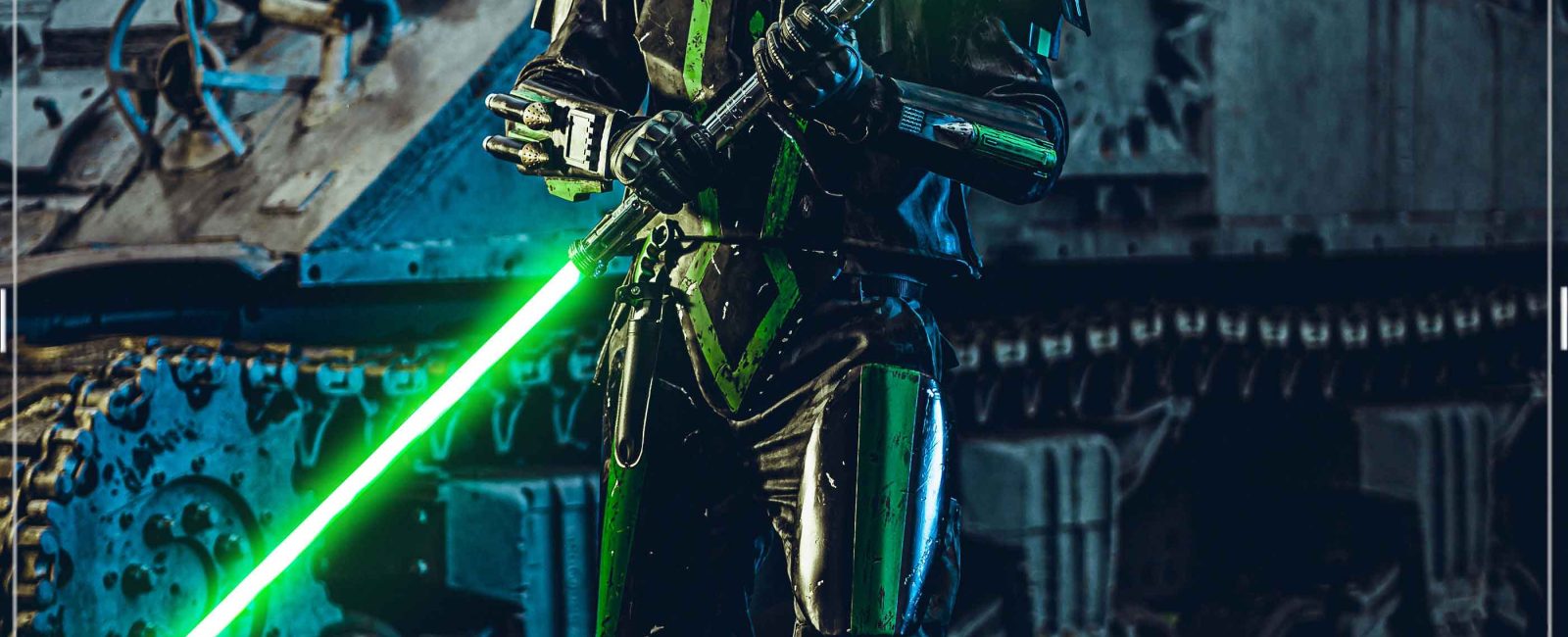 From Screen to Reality: ARTSABERS' High-Quality Replica Lightsabers Bring the Magic of Star Wars to Life
ARTSABERS is more than just a manufacturer and retailer of high-quality replica lightsabers inspired by the iconic weapons from the Star Wars franchise. 
It is a company driven by passion and a commitment to authenticity. With a team of experts dedicated to creating the best possible products and experiences for fans, ARTSABERS has established itself as a leader in the industry.
Collaborating with Cosplayers: The Key to ARTSABERS' Success
One of the keys to ARTSABERS' success has been its willingness to collaborate with cosplayers and incorporate their feedback into the design process. The company works closely with cosplayers to understand their needs and create products that meet their high standards. 
This has led to the creation of some of the most accurate and functional lightsabers on the market, and has helped ARTSABERS establish a loyal following among cosplayers and Star Wars fans alike.
By collaborating with cosplayers, ARTSABERS ensures that its products are not only accurate but also practical for use in cosplay. Cosplayers often require lightsabers that are lightweight and easy to handle, while also being durable enough to withstand the rigors of cosplay events. 
ARTSABERS takes these factors into consideration when designing its products, resulting in lightsabers that are both authentic and functional. 
Don't miss out on the lightsaber craze! Follow @artsabers and get your hands on the best in the galaxy
Bringing Fans' Visions to Life
In addition to working with cosplayers, ARTSABERS also collaborates with Star Wars fans and collectors to bring their vision to life. The company has a deep appreciation for the Star Wars universe and is always looking for new ways to bring the magic of the franchise to fans everywhere. 
Whether you're a Jedi Knight, Sith Lord, or simply a fan of Star Wars, ARTSABERS is dedicated to creating the best possible products and experiences.
ARTSABERS' commitment to bringing fans' visions to life is evident in its custom lightsaber service. Customers can work with the company's experts to design their own lightsaber, choosing from a range of options for the hilt, blade, and sound effects.
This service allows fans to create a lightsaber that is uniquely theirs, and that perfectly captures their vision of what a lightsaber should be.
The Power of Collaboration
ARTSABERS has established itself as a leader in the industry by working with some of the most well-known cosplayers and Star Wars fans in the world. 
The company's commitment to authenticity and quality has helped it to build a loyal following, and its partnerships with these talented individuals have allowed it to reach new audiences and grow its brand.
Collaboration is at the heart of everything ARTSABERS does, whether it's working with cosplayers to create accurate and functional lightsabers or partnering with fans to bring their visions to life. 
By listening to its customers and working with them to create the best possible products and experiences, ARTSABERS has built a reputation as a company that truly cares about its customers.
The Future of ARTSABERS
ARTSABERS would like to be perceived as a leader in its industry, known for its commitment to quality, authenticity, and innovation. 
The company would want to be seen as a company that has a deep understanding of its customers and their needs and is dedicated to providing them with the best possible products and experiences.
In terms of its values and culture, the company would like to be seen as a responsible, ethical, and forward-thinking organization.
Commitment to Sustainability and Ethical Practices
In addition to its commitment to quality and authenticity, ARTSABERS is also dedicated to responsible and ethical business practices. The company is committed to sustainability and minimizing its impact on the environment, using eco-friendly materials and processes whenever possible.
ARTSABERS also values diversity and inclusivity, and is committed to promoting these values both within its organization and in the wider community. The company is an advocate for equal opportunities and fair treatment for all, and is actively involved in supporting a range of charitable and community initiatives.
ARTSABERS' commitment to sustainability, diversity, and ethical practices has also helped to set it apart from its competitors, and its excitement for the future is infectious. 
Whether you're a Jedi Knight, Sith Lord, or simply a fan of the Star Wars universe, ARTSABERS' replica lightsabers are the perfect way to bring the power and excitement of the franchise into your own hands.