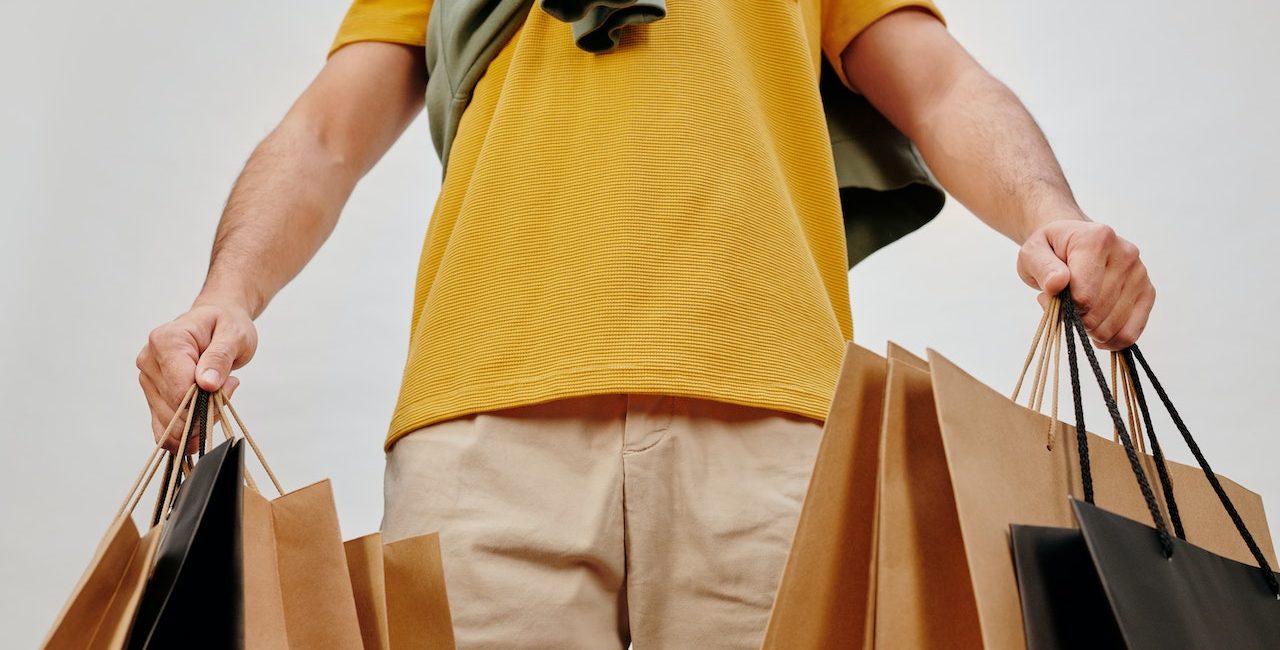 Business tips for Black Friday and Cyber Monday
Black Friday and Cyber Monday are rapidly approaching. The two days are the biggest spending events of the year, and small businesses can expect to see a great deal of success if they participate effectively.
In the past, the Boxing Day sales were the major shopping event that we all waited for, but those times are long since over and, these days, everything depends on Black Friday and Cyber Monday. In 2021, the UK made up 10% of all Black Friday searches worldwide.
Most businesses will hope to see an increase in online traffic on Black Friday, regardless of whether they put a promotion in place or not, because many customers plan to do all of their shopping on those two days in hope of snagging some extra savings.
However, to really maximise the traffic and sales potential of the two days, promotional events should be put in place to draw more customers to your businesses' website or physical store.
NerdWallet's business finance expert, Connor Campbell, commented:
"Black Friday and Cyber Monday are the two biggest days of the year for retail – both online and offline. For big and small businesses alike, this is a great opportunity to attract new customers and retain existing ones by providing competitive prices and deals.
The two biggest spending days happening back-to-back can be intimidating for smaller businesses with physical stores that may be new to participating in Black Friday and Cyber Monday, but it is potentially too good an opportunity to miss out on, especially since we're seeing a decline in footfall on the high street.
With the right preparation, businesses can expect to see a great deal of success."
To help small business owners make the most of the upcoming Black Friday and Cyber Monday activities, Connor has shared the following tips:
Raise awareness early
It's difficult to plan far in advance when you're a small business owner, but getting ahead of the crowd can give you a real advantage when it comes to Black Friday deals. Each year, businesses begin planning their promotional offerings earlier and earlier, meaning small businesses need to be ahead of the game if they want to maximise their success.
The most important factor is to start generating a buzz ahead of time, without being too far ahead of the trend. Email marketing is a great way to get the word out about the deals your business will be offering, but it's crucial not to leave it until the day or even week before.
Take advantage of social media, start posting teasers of what you'll be offering during the promotional period early to build anticipation. The ideal time to begin hinting at your Black Friday and Cyber Monday deals is around the start of November, if not a week or two earlier.
Keep tabs on your competition
One of the advantages of businesses announcing their deals earlier is that it gives you an opportunity to investigate what your competitors are offering and modify your own promotions to become more appealing to customers.
Black Friday and Cyber Monday are the two days of the year when customers can expect to see extreme discounts on their favourite products. Because of this, they will naturally be drawn to businesses that offer the biggest savings, whether that's on multibuy offers or individual discounts, so it's crucial that you don't fall behind your competitors.
Create product bundles
Black Friday is all about saving money and getting the most out of what you spend. Bundling your products is a great way to boost your sales and use up excess stock. It's a win-win, with customers feeling that they've got a great deal receiving, for example, five products for the price of three.
Alternatively, adding discounts on orders over a certain value can act in place of a bundle whilst allowing you to keep the original retail prices and still making your customers happy with the deal they're getting.
Check your stock levels ahead of time
The key to a successful Black Friday is having enough stock to see your promotions through without everything selling out in the first couple of minutes.
Check your stock levels on a normal week before putting in place any promotions, so you can track which products are more popular. You'll need extras of these prepared for the big day.
This will also prevent you ordering too much stock of products that are less likely to sell, allowing you to both meet customer demand and make a decent profit at the same time.
Do a walk-through before the big day
Whether your business is strictly online or you have a physical store, you'll want to do a walk-through before Black Friday weekend to ensure that everything runs smoothly.
If you're operating out of a physical store, this includes deciding on window placements for promotion advertisements to draw people in from the street, and thinking about how you can create the best layout for your store to draw attention to the products you most want to sell.
For online businesses, this means making sure your CRM is up to date and that your website will be able to handle the higher volumes of traffic. The biggest mistake small businesses can make is not checking this beforehand and having their website crash on the day from too many visitors.