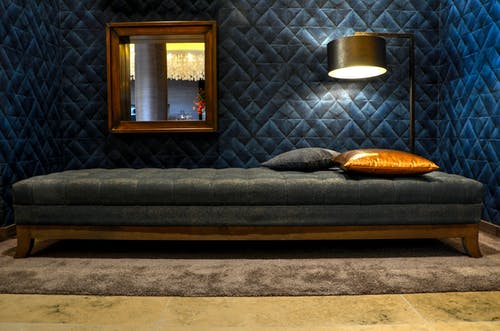 Get the Best for your Buck: 4 Steps to Picking Your Perfect PG or Hostel in Delhi
All that hard work to get a good education or career opportunity in a big city has paid off. You're heading to New Delhi – ready to make the capital your home. You've been dreaming of this moment for a long time – where you'll travel, what you'll eat, who you'll hang out with, and where you'll live. The last thing you want is for those dreams to shatter due to the reality which is living expenses. Save your pocket from feeling the pinch of shelling out on rent by picking an affordable PG or hostel in Delhi instead.
With a variety of hostels and PGs across this rich and vibrant city, New Delhi has a multitude of options for students and young professionals looking to make economical living choices. But just because a place is pocket-friendly, it doesn't mean it has to be a compromise.
So, how do you make sure that you're making the best possible decision when choosing a new place? Here are a few things to keep in mind before putting down that deposit:
Put it on the Map
The first thing to keep in mind while choosing an accommodation – location, location, location. Where your hostel is located will determine its price. And yes, prime locations do come at a premium, but consider how much you will be saving on travel expenses instead. Not just that, if you're up for sharing your space, co-living can cut down your costs further (and ensure you never run out of people to chill with). With a multi-sharing accommodation, you can enjoy the benefits of a great location without burning through your budget.
Creature Comforts
There's no place like home. But who says your hostel can't come close? Just because you're choosing an inexpensive  living option doesn't mean you have to go without comfort. Look out for a place that covers your basic amenities like food, electricity and laundry, (even if it means one less shopping trip to Sarojini Nagar) so that you don't have to go out of your way to get the comforts of home. Professionally managed accommodations like Stanza Living even provide premium facilities like high-speed Wi-Fi, in-house gym, and entertainment centres etc on top of the basics to ensure you never miss out on the fun.
Safety First
The last thing you want is to compromise your safety just to save a few bucks. Be it security or sanitization, you deserve the best. For example, if you've chosen a girls' PG in Mukherjee Nagar, ensure that it comes with CCTV surveillance, maybe a 24×7 guard, and proper security processes like restricted entry for authorized people only. In this post-pandemic world, health has become an important element of the idea of safety. So, it's crucial that your new accommodation has the best sanitization protocols in place to ensure your protection. Once you manage to find a place that lives up to your expectations, you've hit the jackpot. Don't forget to capture it all in your rental agreement before you move in.
Be Your Own Broker
Finally, don't take anyone else's word for it. Step out and explore some PGs and hostels in Delhi to see which one is the right fit for you. Sure, it's a little more effort, but it'll save you months of brokerage, and ensure you get the closest match to your dream space. You can kick start this process by searching through online platforms, checking the feedback of current residents and shortlisting your favourite properties before you drop in.
And there you have it. Steps to help you find the perfect pocket-friendly rental option in Delhi. So, go out and explore the choices Delhi has to offer. With new-age managed accommodation options in the city like Stanza Living, you don't have to worry about doing the balancing act between your wallet and comfort. No more daydreaming about the big city life, you can finally make those dreams come true.