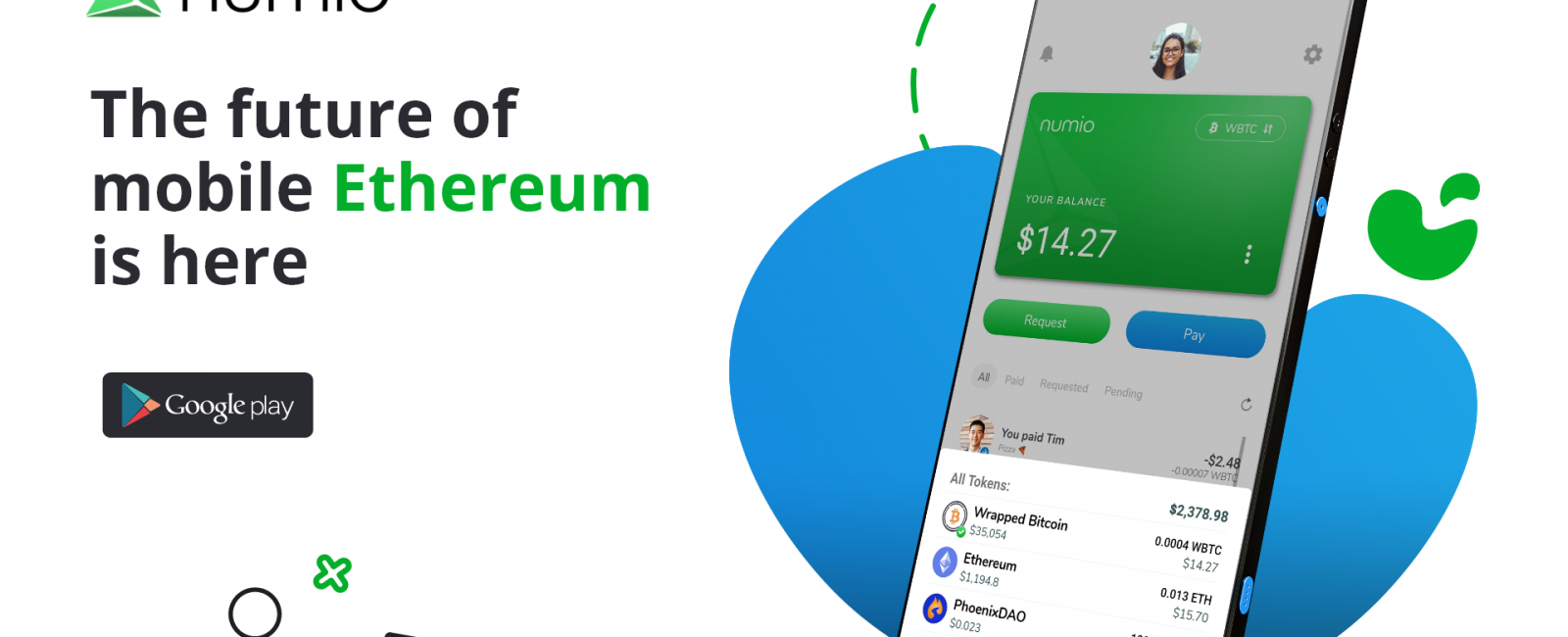 Numio launches to solve skyrocketing gas fees and slow transaction speeds on Ethereum
As Ethereum Tops $1,000, Numio's mobile app lowers transaction costs over 100x and speeds up transactions by over 13,000%
Dallas, Texas: Bitcoin, Ethereum, and other cryptocurrencies soared into the new year with tremendous enthusiasm and optimism for a new decentralized, global financial economy. With Bitcoin reaching an all time high of $41,000 and Ethereum surpassing $1,000 for the first time in 36 months, all eyes are squared on digital assets and blockchain technology as we head into 2021 and beyond.
Hurdling Over Slow ETH Transactions 
Until recently, mobile crypto payment apps on the Ethereum Network were too sluggish and expensive for the everyday consumer and merchant to use. "Utilizing zkRollup technology in the Numio App has driven the transaction cost almost 100x lower than other Ethereum based apps for Android devices and iPhones," mentions Marco Paez, CEO of Numio. With the ability to process transactions up to 13,000% faster than other crypto payment apps built on Ethereum, this allows for a scalable DeFi (decentralized finance) mobile application, with the security of Ethereum.
Blockchain Security Is Paramount in 2021
Data protection and encryption give the end user peace of mind knowing that their personal information is safe and secure in the Ethereum blockchain.
"Numio has built a cutting edge system that uses a combination of public-key cryptography and on-device biometrics to log into 3rd party platforms where users themselves become part of the encryption mechanism.", says Timothy Allard, CTO of Numio.
This cutting edge blockchain technology offers more security and a friendlier user experience than the options currently available from Google, Authy and other traditional 2FA applications.
Numio is in a strategic partnership with PhoenixDAO (PHNX) to leverage their secure blockchain protocols for their digital identity based application.
Where To Download The Numio App
The Numio app is now available for download from the 
Google Play Store
 and lets users make direct cryptocurrency purchases of ETH and various ERC-20 tokens with credit and debit cards, and soon with bank transfers. The payment app is stated to be released on iOS in early 2021.
"
The Numio App is the easiest and quickest way to hold and move crypto. What's more, transactions are cheap. Ethereum based tokens, including ETH, 
USDC
, 
PHNX
 and 
WBTC
, are rolled up using the latest tech – zkRollups from 
zkSync
 – so that the gas fee per transaction is as low as it can possibly be. For most people it's worth exploring – getting set up securely takes only two minutes.
", mentions Joel Kite, Communications Director at Numio.
About Numio
Numio is a tech startup building the next generation of decentralized finance applications. Learn more about Numio by visiting 
https://numio.one
Notes to editors
For more information, please contact: