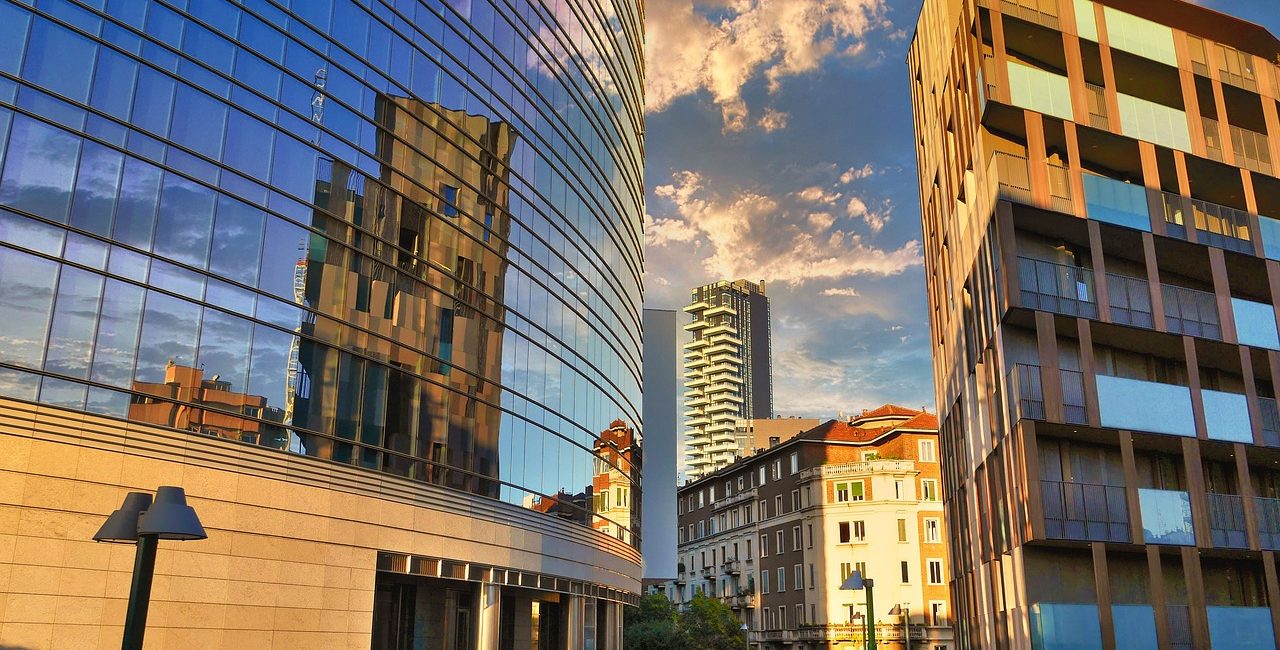 What is UniCredit known for?
UniCredit is a major financial institution providing corporate and investment banking and wealth management services in 22 European countries.
It is one of the continent's premier retail banks, with 9,466 branches and 159,000 employees.
The UniCredit group also has one of the region's highest market shares.
Through this extensive European banking network, it provides access to market-leading products and services in 13 core markets. UniCredit is organised across four regions: Italy, Germany, Central Europe, and Eastern Europe.
Its roots are in Italy, and it is the country's second-largest retail bank. In fact, the group has an incredible history, dating all the way back to the founding of one of Europe's earliest banking institutions, Rolo Banca, in the late 15th century.
Today, UniCredit is a vibrant and forward-looking bank that seeks to deliver practical and transformative products to its clients.
Banking with a purpose
 UniCredit's truly European approach is underpinned by a strong sense of purpose that seeks to empower communities to progress, delivering best-in-class performance for all stakeholders.
UniCredit offers services that it hopes will unlock clients' potential while driving growth and development for people across Europe.
It puts the values of integrity, ownership and care at the heart of decision-making, and prioritises ESG at the heart of its business model, something which it intends to develop further over the next five years.
The UniCredit approach to business
 UniCredit aims to build on its strong foundations to become the bank for Europe's future.
By bringing together clients, their own people and their bricks and mortar banks, UniCredit hopes to release the collective potential of the group while creating something that is much more than the sum of its parts.
To achieve this, UniCredit has been going through a process of simplification and optimisation.
This has resulted in the creation of a lean corporate centre that embeds digital and data right across the business.
Two new client agnostic product factories power this operation, Corporate Solutions and Individual Solutions, both of which are tasked with delivering leading products and services to clients in each of the four regions.
These two centres make up half of the bank's revenues and the aim over the next few years is to grow further as part of a capital-light growth strategy.
Underpinning this will be the development of client-focused products, both in-house and through partnering with leading providers.
Shifting the business model
 UniCredit's CEO Andrea Orcel recently offered his own take on some of the changes that are impacting the banking sector and the particular changes and developments that are taking place at his bank.
Orcel has promised that he will deliver 10% returns while giving back €16 billion to shareholders over the next four years.
This will be primarily from revenue generated by streamlining UniCredit's operations, investing in digital technologies and on fees for consulting services.
He also promised to be open to driving growth through timely mergers and acquisitions, but only if selective terms and criteria can be met. This considered approach was underlined by the rejection of a deal with Italy's ailing Monte dei Paschi di Siena, and Russia's state-owned Otkritie Bank.
Orcel brings his reputation as a deal-maker to the role, and the announcement of his strategy in December 2021 added almost 20% to the value of UniCredit shares, making a six-monthly increase of 35%.
One deal that Orcel has already sealed is an expansion of its current partnership with insurance company Allianz in Italy, Germany and several central and Eastern European countries. This deal enables UniCredit to distribute its products through Allianz's digital platform.
Looking to the future
UniCredit is looking to the future with environmental, social and corporate governance (ESG) initiatives coming to the fore over the five next years. Sustainability will be placed at the heart of everything it does as it attempts to set a positive example to clients.
UniCredit has a long history but with its streamlined and purpose-driven approach it is well positioned to take advantage of some of the changes taking place across the European financial landscape.