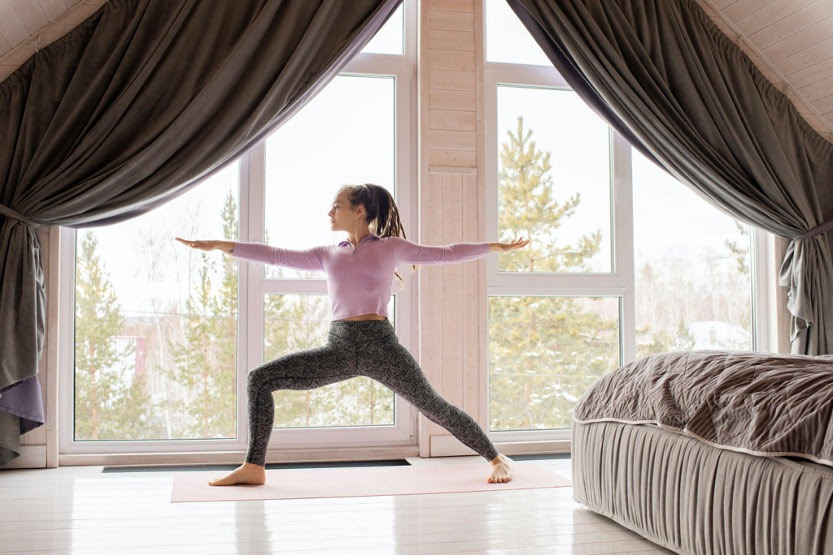 Save Money On A Gym Membership – Household Items To Use In A Home Workout
Using laundry detergent as a kettlebell is just one of the ways cash strapped Brits can effectively work out at home to save money and beat the January blues.
Penny pinching pros at NetVoucherCodes.co.uk have put together seven savvy ways to workout at home for Brits looking to save on their gym memberships.
January is a tough financial month for most which forces people to cut back on their expenditure after the festive season.
Frugal Brits looking to save on their gym membership can effectively workout at home and substitute equipment with household items such as laundry detergent, tins of beans and bath towels.
Rebecca Bebbington, online consumer expert at NetVoucherCodes said: "A lot of people try to get into the habit of working out in the New Year but after all of the Christmas costs, a gym membership feels like an unnecessary added expense, especially with the ongoing cost of living crisis.
"There are a lot of ways you can have an effective workout at home until you feel like you're ready to purchase a gym membership – it's just knowing where to start!
"Home workouts can be really impactful if you're consistent with them and it's also a good way to get your body moving and beat the January blues.
"You can also find home substitutes for some of your equipment, for example a bottle of washing detergent makes for a great kettlebell!"
How to workout at home:
Make some space
Before you get into any workout it's important to ensure you have a good amount of space for movement to avoid any accidents or injuries. This may mean you have to move some furniture like coffee tables.
Bodyweight exercises
Bodyweight exercises use your own body weight to help strengthen the body and improve flexibility. Exercises include crunches, mountain climbers and push ups. If you're not sure where to start there are loads of workout videos available online.
Replace kettlebells with laundry detergent
Your big bottle of laundry detergent can double up as a kettlebell! Just be sure that the cap is screwed on properly to avoid any detergent spilling out.
Use tins as weights
If you're a beginner, tins of soup or beans will make a good small weight. They may not seem heavy at first but after a few reps you may change your mind. You could even use bottles of water.
Make use of the stairs
Using the stairs for step ups is a great way to build up the strength in your legs. You could also use a small step ladder if you have one, just remember to take extra care as these may not be too sturdy.
Use the wall
You can use your wall for a number of workouts. Place your back and shoulders against the wall and try a wall sit for one minute. Aim to increase your time each day and you'll soon feel the burn in your legs!
Rice and flour bags
Big bags of rice and flour can be fairly heavy and will make a great weight substitution for exercises like glute bridges and squats.