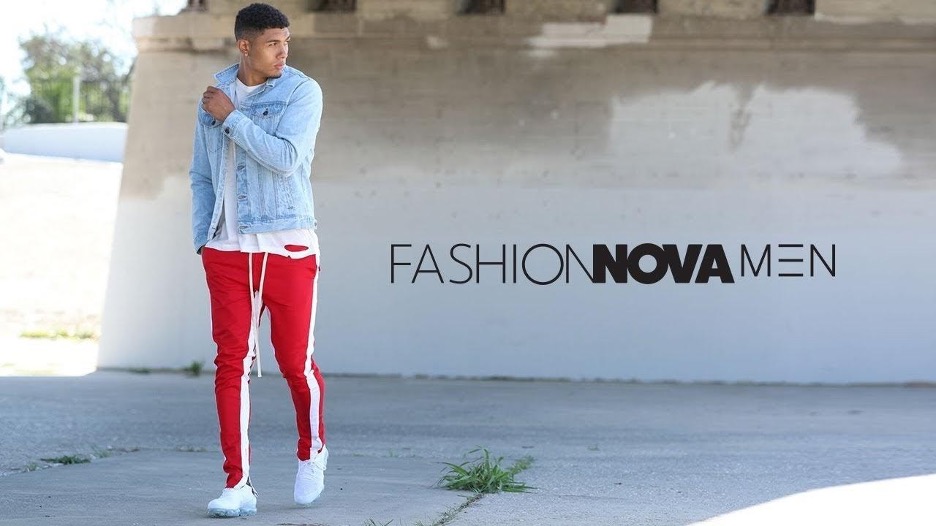 Fashion Nova's Innovative Male Styles
Since its launch in 2006, Fashion Nova, a Los Angeles-based fashion house, has been specializing in women's outfits. However, recently in 2018, over a decade since its launch, this reputable fashion house ventured into men's wear.
Previously, Fashion Nova was known for its unique, trendy, stylish, and affordable female outfits designed for people of all body sizes and shapes. This blend of quality, affordability, and uniqueness saw Fashion Nova win the hearts of many people globally, gaining a huge online following.
Fashion Nova designed male pieces that hit the internet and the fashion industry with a bang. During the debut of this cloth line, Fashion Nova unveiled over 500 pieces of men's outfits that came in diverse sizes, colors, and styles.
Given that this fashion house had already built on its reputation globally with its women's cloth line, males out there had very high expectations of what to expect in their collection. The anticipation and excitement from men was evident when its Instagram account, @novamen, initially known as @fashionnovemen, gained approximately half a million followers in three days.
The collection included everything a man can wear, from sweatpants, T-shirts, denim pants, and jackets to khaki trousers and shorts. Besides these standard outfits, this collection came with various men's grooming accessories such as beard oil, chain necklaces, and sunglasses, to mention a few.
Richard Saghian, Fashion Nova's founder and CEO, made a few remarks regarding this launch where he said, "With the launch of Fashion Nova Men, the brand is expanding its reach even further, offering men the same variety and affordable options in fast fashion that our Nova Babes have enjoyed."
Men's wear from Fashion Nova offers a touch of uniqueness with designer-inspired pieces that come at pocket-friendly prices.
And while men's wear seemingly has no huge sense of innovation compared to that of women, Fashion Nova is going the extra mile to offer men a negligible yet valuable touch of fashion that has been in the existing pieces in the market.
The innovative and unique styles include contrast denim jackets, hooded denim jackets, skinny patched-up jeans, high waisted, slimmer fit, and rugged cargo pants.
Others include classic cardigan sweaters, graffiti-like themed hoodies, beautifully printed bomber jackets, and twin-set joggers for men and women dubbed as Nova & Chill.
With men's wear, Fashion Nova adopted a similar concept that it has been using to market its products, celebrity, and influencer marketing. Previously, Fashion Nova outfits would flood celebrity pages such as those of Cardi B, Kylie Jenner, Amber Rose, and Black Chyna, to mention a few. Now, male models and influencers also have the privilege of showcasing their abs and stature with Nova pieces.
Some of the male celebrities involved in marketing Fashion Nova's male pieces include J. Marquis, Mannie Savage, Sam Asghari, and Drew Dirksen. Like with the hashtag, Novababes for women, men's trending hashtag is Fashionnovamen.
Fashion Nova strives to produce quality, trendy pieces for clients of all body sizes and shapes, and in this collection of men's wear, most pieces come in a wide range of sizes XS to XXL or sometimes XXXL. These innovatively styled pieces also come in diverse colors to suit the preferences of different men since men also like playing with cute colors.
Any man searching for a classy outfit for Instagram or just seeking to look sharp should visit Fashion Nova's website.