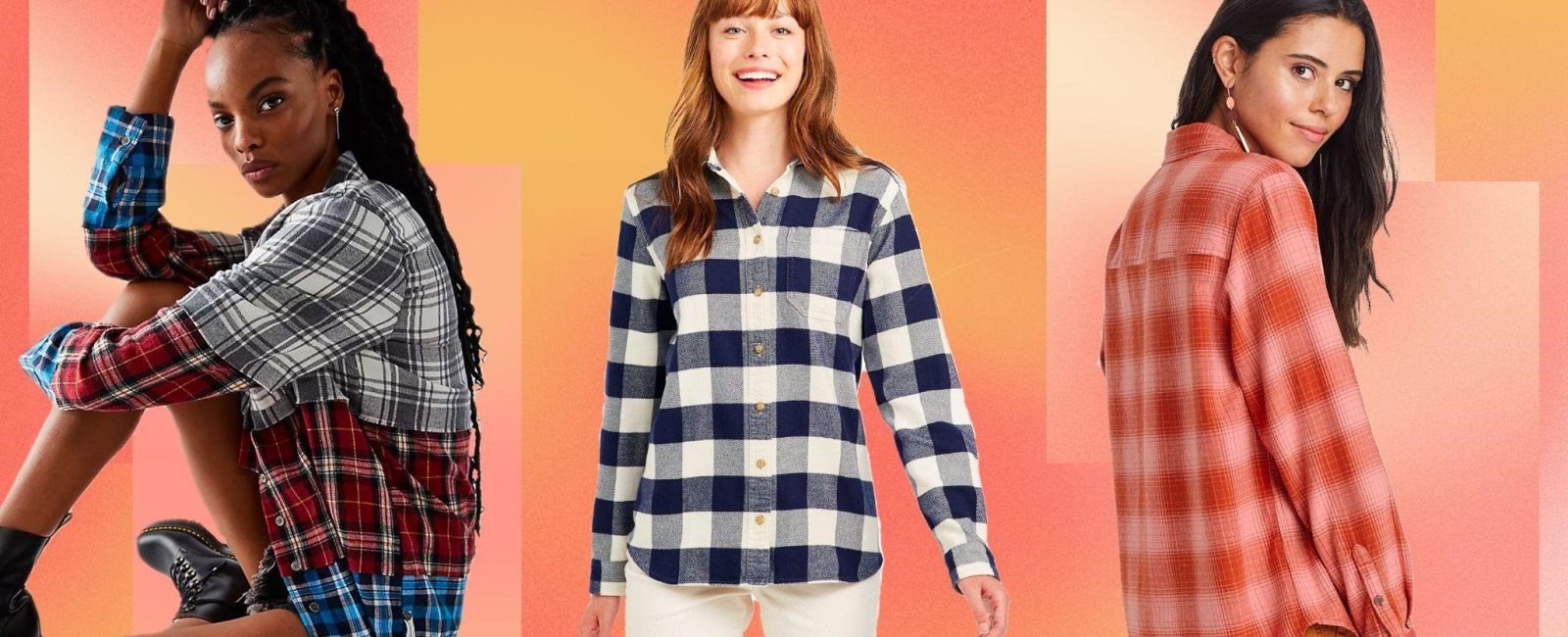 Layer Up in Style with Gap's Flannel Fashion Range in 2022
The chilly weather is finally here, and that can only mean one thing – it's time to start layering up! If you're looking for some stylish new flannel pieces to add to your wardrobe, then you'll want to check out Gap's latest fashion range. From classic button-down shirts to cosy hoodies, there's something for everyone in this collection. In addition, we have also got an entirely new GAP promo code available with the best online deals and discounts only for you. So, why wait? Let us begin.
Style Up with Gap's Flannel Fashion Collection
Flannel Shirts
A Gap flannel shirt is the best way to keep warm while still looking stylish. The shirts come in a variety of colours & patterns, so you're sure to find one that suits your taste. They're also super versatile – you can wear them on their own or layer them under a sweater or jacket. And if you're not a fan of traditional flannel, don't worry – Gap has plenty of other options to choose from, like this quilted shirt.
Hoodies
Looking for something a little more casual? Then you'll love Gap's selection of flannel hoodies. These are ideal for throwing on while running errands or just relaxing at home. Various colours & styles are available, so you're sure to find one that's perfect for you. And if you want extra warmth, opt for one with a fleece lining.
Pants and Skirts
Flannel isn't just for shirts – Gap has a range of flannel pants and skirts that are perfect for chilly days. The pants are available in both regular and petite sizes, so you can find the perfect fit. And the skirts come in various lengths, from mini to maxi. There are even some cute patterned options if you want to add a splash of personality to your outfit.
Is Flannel Fashion Perfect for Winters?
As the weather gets cooler & the days get shorter, one question is on everyone's mind: how can I stay warm & look good at the same time? The answer, my friends, is flannel. Flannel is not only practical and comfortable, but it can also be stylish. Keep reading to find out why flannel is the perfect fabric for winter fashion.
Flannel is Warm
The first and most obvious reason to wear flannel in the winter is that it is warm. Flannel is made from natural fibres like wool or cotton, which makes it great for trapping heat close to your body. This means that you'll stay warm even on the coldest of days.
Flannel is Comfortable
Not only is the flannel warm, but it's also comfortable. Flannel is soft and gentle on your skin unlike other fabrics that can feel scratchy or stiff. This makes it a great choice for clothing you'll wear all day long.
Flannel Looks Good
Just because flannel is practical doesn't mean that it can't also be stylish. There are all kinds of flannel shirts and jackets available in a variety of colours and patterns. Whether you're looking for something classic or something trendy, you're sure to find a flannel style that suits you.
There you have it! Three reasons why flannel is the perfect fabric for winter fashion. Now all you will need to do is find some cute flannel clothes and you'll be all set for the cold weather ahead. But wait, remember to check out the GAP premium selection & apply the GAP discount coupon available with big discounts.
Final Thoughts
So don't wait until it's too cold to start thinking about your winter wardrobe—head on and check out their new flannel fashion range today! With a wide selection to choose from, there's something for everyone. And because the whole range is machine washable, you can wear it year-round without worrying about keeping it clean. Lastly, remember to use the active GAP offers available online. So what are you waiting for? Layer up in style with Gap's flannel fashion range today!
Frequently Asked Questions
Are flannels in Style 2022
Yes, flannels will be in style in 2022. They are comfortable, practical, & can be worn in different ways. You can dress them up or down, and the patterns and colours are endless. Whether you're shopping for a casual shirt to wear on the weekend or a more sophisticated shirt to wear to work, a flannel is a great choice. So don't hesitate to add a few flannels to your wardrobe for next year.
How do you pair flannel with pants?
Flannel goes with everything, but it looks best when paired with dark-wash jeans and a leather jacket. The key is to keep the flannel loose and un-tucked for a relaxed look. A scarf or beanie can also add colour. For a more dressed-up look, pair flannel with chinos or corduroys and a button-down shirt. Layer a blazer or sweater over the top and finish with loafers or dress shoes. With so many options, it's easy to find the perfect way to rock flannel all year long!