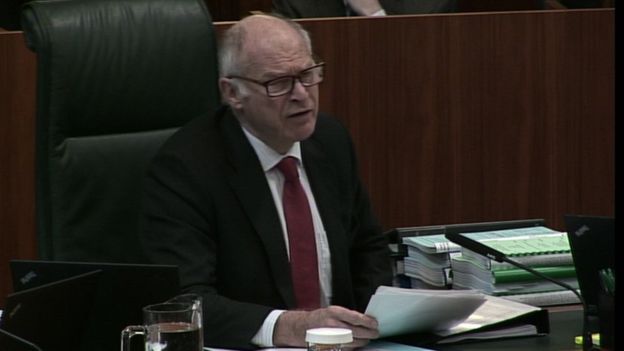 No need for British MPs to have final say on Brexit, Supreme Court hears
Theresa May's government has urged the Surpreme Court to think about how the ordinary man and woman on the street would understand the decision to leave Europe.
While Prime Minister Mrs May said she wanted to invoke Article 50 to begin official negotiations to leave Europe by March, a challenge in the High Court led to a decision that she could not do so without the say so of Parliament.
Now, Mrs May is challenging that ruling by three High Court judges, by taking it to the Supreme Court where 11 justices are sitting. Acting on behalf of the government, James Eadie QC said that the court should agree that ministers could trigger Article 50 without getting Parliament involved.
Protests
Outside the court, there were queues of media and members of the public, while protestors waited outside. The hearing is due to go on for four days, but the ruling will not be mde until the New Year.
The ruling will have sweeping consequences for Mrs May's strategy when it comes to divorcing Europe. If the Supreme Court rules in her favour, she may still be able to stick to her timetable of invoking Article 50 by March. However, if she loses, the Brexit process will become much more arduous.
So far, the court president, Lord Neuberger has promised that judges will consider the case with impartiality and will decide the case according to the letter of the law.
Setting out its case, the government said that ministers had to power to either make or unmake treaties. The powers were said to be a key component of the British constitution. Its legal team pointed out that Parliament could have opted to restrict the power of ministers but did not do so before the referendum.
Mr Eadie said that where Parliament had not decided it wanted to control certain areas, then executive power should be considered to apply. The case continues.