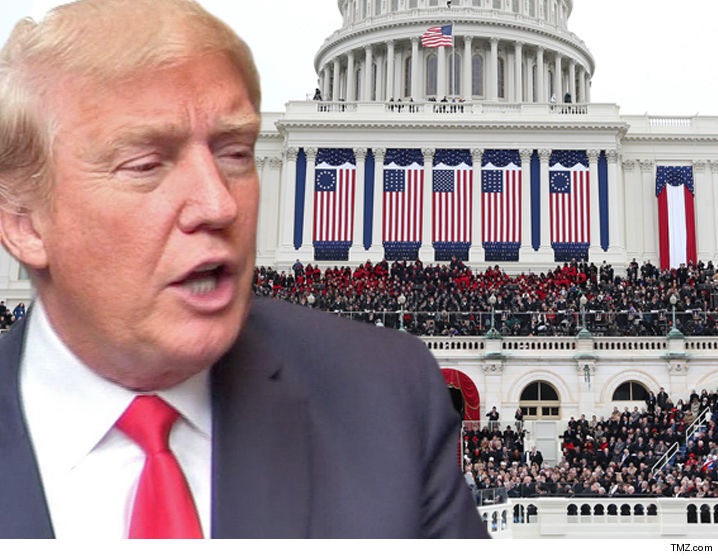 Donald Trump's Messy Inauguration
Donald's Trump inauguration should go down in history as one of the most unpleasant of all in the United States of America.
History has shown that previous inauguration balls had performances from a large contingent of popular artists who lined up in earnest to perform at the historic occasion.
But today, surprisingly, many famous artists who were invited by the President- elect planning team had decided to steer clear of the traditional event, because of the envision backlash from their fans.
President-elect Donald Trump cruised to victory over the Democratic nominee: Hillary Clinton on November 8, 2016, but since his win, Donald Trump has been embroiled in a slew of controversy.
Many demonstrations were staged by the American people calling for the annulment of the election result. Most recently, Russia had also been implicated in the never-ending saga.
The FBI along with other US security officials has confirmed that they have found evidence showing that Russia manipulated the election process in favor of Mr. Trump.
The "A List" of artists who were set to perform at the inauguration of the President- Elect are running away from Capitol Hill faster than the world's fastest man; Usain St. Leo Bolt.
Music industry sources have disclosed that based on the public's reaction many are scared to perform at the historical event.
A public backlash is one of the big word floating around the entertainment industry. Many famous artists are cautious, fearing an impending wrath from Trump's bluntness. Additionally, fears of irreparable damages to their careers.
Donald Trump will be sworn in on January 20, 2017, as the next President of the United States of America. The huge event will be of epic proportion, however, the bluntness of the incoming President have rattled many within his own party, country, and several countries around the globe.
His diplomatic approach is unlike any that the world had witnessed before, with fingers crossed we are all hoping that Mr. Donald Trump's rhetoric does not ruffle too many feathers, or put the great United States of America at risk.