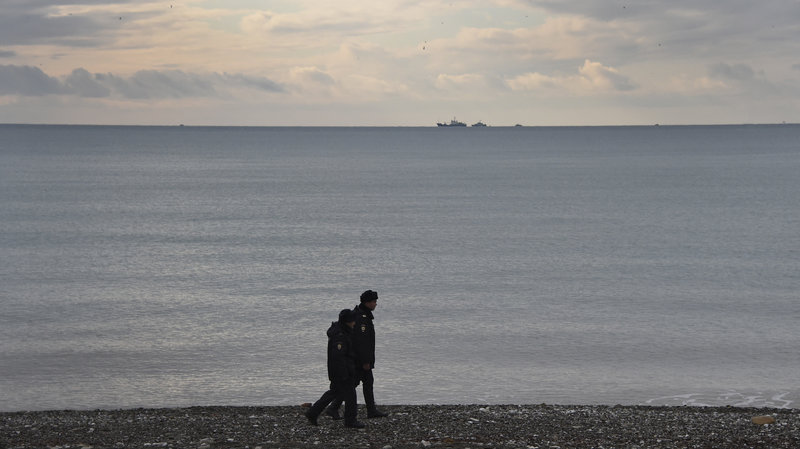 Russian plane crash – No terrorists involved
Russian officials had started their investigation into the recent plane crash that killed 92 people. The investigators reported that terrorism, which was their main focus was no longer a factor in the devastating incident
On Monday, the country's main transportation agency spokesman, Lucian Kim stated that it was either pilot's error or technical problems that caused the plane to plunged into the sea.
Pieces of the military jet were recovered in the Black Sea along with 11 bodies of the 92 people who were on the flight. Search and rescue teams believed that all passenger on the plane had perished.
The doomed Russian flight was headed to Syria from Sochi, Russia with 8 crew members and 84 passengers.
The country's government reported that all flags should be flown at half-mast, and declared a day of mourning for those who perished in the accident.
64 members of the renowned military choir perished in the accident, the choir was on its way to perform for Russian Diplomats in Russia, Lucien Kim reported.
Yelizaveta Glinka, a well-renowned Russian doctor was also on the plane that crashed into the Black Sea. Glinka had worked with disadvantaged Ukranian children and was famous for her charity work.  BBC's Olga Ivshina reported that the famous doctor was a huge humanitarian.
Many people have taken to the streets of Moscow at the sites where the military choir base and the location where Glinka was doing her charity work.