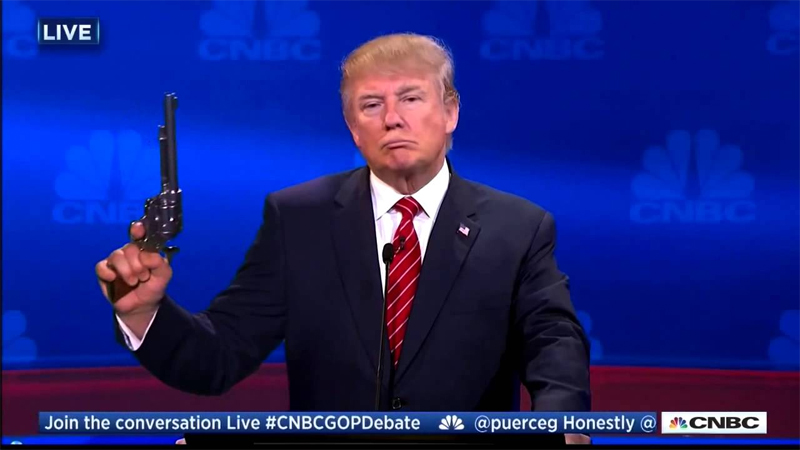 Trump Seals His Mouth on Addressing Conflicts of Interests
Trump has been under noteworthy weight to step far from his different business interests since winning the decision to maintain a strategic distance from conceivable irreconcilable situations. On Sunday, Trump rehashed he will hand over everyday administration of the Trump Organization to his three eldest kids, yet recommended he would not completely strip from the organization.
"Basically, I'm not going to have anything to do with the administration," Trump told "Fox News Sunday." "When I ran everyone realized that I was a major proprietor of land everywhere throughout the world. That is to say, I'm not going to have anything to do with the administration of the organization. I'm not going to do bargains by any stretch of the imagination."
The president-elect was booked to give a news meeting Thursday to detail arrangements to separate himself from his business concerns. It was to be his first news gathering since winning the race Nov. 8. "While I am not commanded to do this under the law, I feel it is outwardly critical, as President, to not the slightest bit have an irreconcilable situation with my different organizations," Trump tweeted Nov. 30. "Subsequently, authoritative records are being created which remove me totally from business operations. The Presidency is a much more essential assignment!"
A representative for Trump said the postponement is occurring so Trump can keep on focusing on building his bureau. "With such a large number of famous properties and fruitful elements, moving the declaration to January, guarantees the legitimate group has adequate time to guarantee the best possible conventions are set up so his sole concentration will stay on the nation and accomplishing his aggressive plan," Sean Spicer wrote in an email Monday evening.