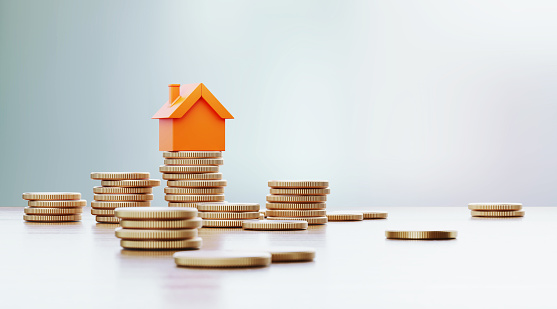 Property prices in the United Kingdom are rising affecting affordability
We've had a severe worldwide credit crunch in recent years, the longest and harshest recession since the 1930s, and then Covid's impact. Experts, including estate agents in Sittingbourne, say that the UK property values defied the trend, avoided a dramatic drop, and have now surpassed pre-crisis levels despite this financial and economic turmoil. Covid's economics have even increased the cost of housing (outside of metropolitan centres) and the viability of working from home.
True, house prices in the United Kingdom fell by 20% in the early years of the credit crunch. However, this was only a hiccup, and the price-to-earnings ratio continues to grow. In April 2021, the average house price in the UK was £251,000, according to the ONS. But now  house prices have already surpassed their 2007 peak, according to Nationwide.
House prices are now more than double what they were in the mid-1990s. It's also worth mentioning that there's a distinct north-south split. What accounts for the UK housing market's persistent lack of affordability?
Rates of Interest are Relatively Low
If you are looking for properties for sale in Sittingbourne or in any part of the UK, the low borrowing rates have aided in the rise in home values. Buying a home is more appealing than renting because of low mortgage rates. Low interest rates also mean that buying a house can yield a higher return than other types of investments, such as stocks. An investor considers the return on housing (rental income) in comparison to the cost of purchasing a home (mortgage interest payments). Low borrowing rates make purchasing a home as an investment more appealing. Interest rates in the United Kingdom have plummeted from 15% to 0.5 percent since 1992, lowering the cost of obtaining a mortgage significantly. This demonstrates mortgage affordability – despite growing prices, low interest rates have maintained home ownership accessible.
House Construction/Supply Constraints
The government estimates that we will need to build 250,000 new houses every year merely to keep up with the expanding number of people and demand for housing. Despite the fact that many politicians talk about the importance of creating homes, we have a reluctance/inability to do so in actuality. House construction is at its lowest level since World War II. Only 107,000 houses were completed in 2012, far less than the 250,000 the government believes is required to keep up with population growth.
The demand is increasing.
A basic economic principle is that if demand grows faster than supply, prices will rise. Despite some short-term changes, housing demand has been increasing faster than supply. The population of the United Kingdom continues to rise (52 million in 1960 to 63.23 million in 2012). By 2033, the population is expected to reach 71 million. In addition, the number of people living in their own homes is increasing at a higher rate than the population.
Homeownership is in high demand.
The percentage of first-time buyers has decreased in recent years. Because of the loss in affordability, the number of people who can afford to buy a home has decreased. However, there is a strong desire to own your property for cultural and economic reasons. Parents are increasingly assisting their children in purchasing a home by providing a deposit or even taking out a mortgage in their name. First-time buyers have been able to overcome the unattainable income multiples and purchase despite the high prices as a result of this.
Speculative investing / buy-to-let
Despite the property market's volatility, it is increasingly being viewed as a sound investment. Buying a home has consistently outpaced the stock market in terms of profits. This has enticed a new generation of buy-to-let investors, which has boosted demand even more. Foreign nationals, such as Russians and Arabs, have been in high demand in London. Some think that the high property prices are unsustainable and will decrease as a result of the speculative surge in demand. However, it also demonstrates that the housing market is highly regional, with London prices outpacing the rest of the country, particularly in the north.
Renting is an alternative to buying a home. However, the cost of renting has risen at a greater rate than wages. If your monthly payment is £800, it makes sense to try to secure a mortgage for £900, even if it means borrowing up to 6 or 7 times your monthly salary. The rising rental price reflects a fundamental demand and supply imbalance. Although the cost of housing is now rising faster than the cost of renting, it still makes financial sense to own rather than rent. As a result, consumers are increasingly turning to unorthodox mortgages to assist them in purchasing a home.
The pricey nature of the UK property market generates serious challenges, including a lack of geographical mobility, wealth and income inequality, and an economy susceptible to housing price booms and busts. However, it does not appear that this will change in the foreseeable future.