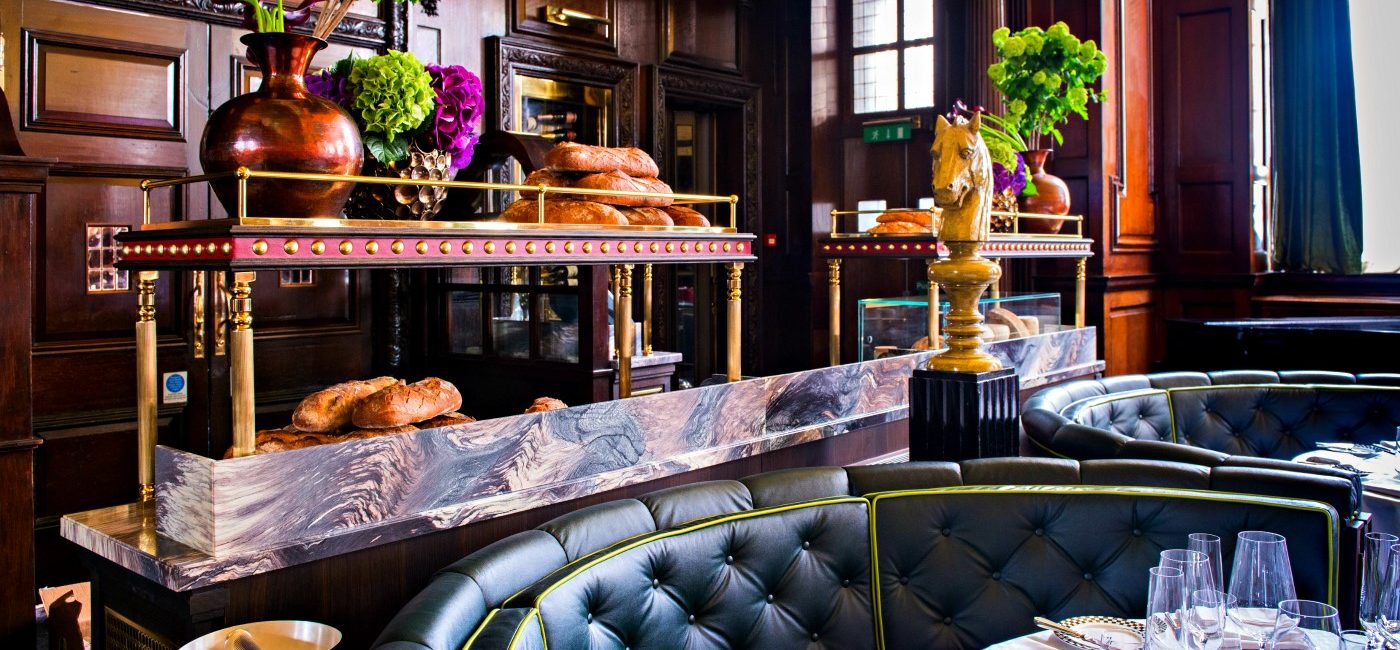 Unveiling a Timeless Legacy: Exclusive Auction of Simpson's in the Strand Artifacts
Pro Auction is thrilled to announce a momentous two-day auction event in collaboration with the legendary Simpson's in the Strand. On August 2nd and 3rd, 2023, esteemed patrons and devoted admirers of this historic establishment will have the extraordinary opportunity to acquire a curated collection of furnishings and artifacts that have adorned the iconic Simpson's in the Strand throughout its storied existence. While the essence, history, and essence of Simpson's endure, a select few items will embark on a new journey as they find new owners.
Since 1828, Simpson's in the Strand has graced London's landscape as a beacon of opulence, captivating guests with its exceptional cuisine and extraordinary hospitality. Pro Auction, in collaboration with Simpson's, aims to provide buyers with a chance to possess a piece of this revered institution. The auction will feature select items, including furniture and lighting from Simpson's acclaimed restaurants and bars. Noteworthy treasures that will be presented include symbolic Drakes silver carving trolleys and an extensive collection of exquisite Wedgewood crockery, synonymous with Simpson's in the Strand.
Every item available for auction has been meticulously handpicked by the experts at Pro Auction, ensuring that only the finest quality assets are made available on the secondary market. Their commitment to excellence guarantees that buyers will acquire items of exceptional design and historical significance.
Simon Rose, Auction Director at Pro Auction, shared his excitement about the event, stating, "This presents an incredibly thrilling opportunity for buyers to acquire truly unique pieces that were once part of one of London's most iconic establishments." He added, "We anticipate significant interest in these exquisite items, which have been selected for their design excellence and historical value."
In addition to offering premium items at competitive prices, Pro Auction provides professional guidance on purchasing procedures and ensures secure bidding methods for those unable to attend the auction in person. Buyers can also take advantage of pre-sale viewing days, where they can inspect each item before placing their bids. The Simpsons in the Strand Auction will be broadcast live online from 10:30 am over the course of the two days.
Don't miss out on this extraordinary event! If you seek top-quality items from one of London's most prestigious locations, visit Pro Auction's sale at Simpson's in the Strand between August 2nd and 3rd, 2023, or attend the sale preview day on August 1st, 2023, from 09:30 am to 04:00 pm. To view the comprehensive sale catalogue, register for online bidding, and find further details, please visit www.simpsons-auction.com.