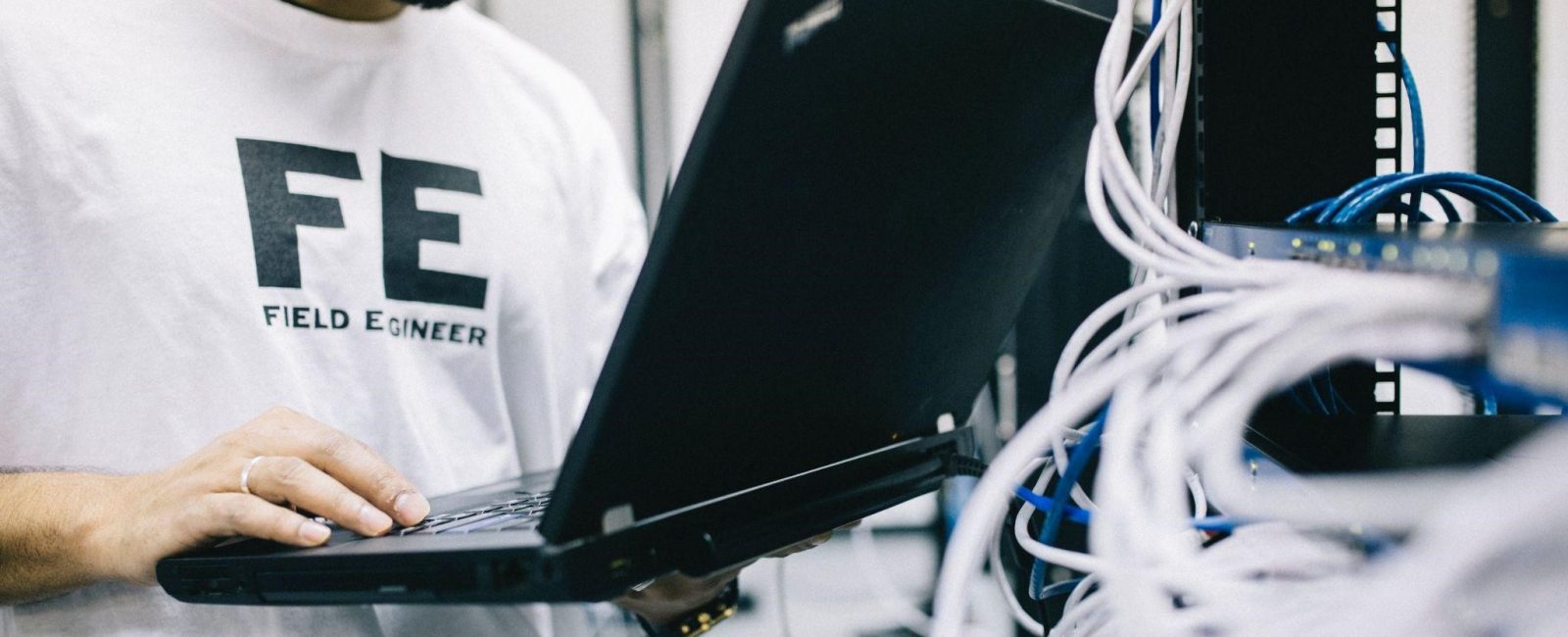 5 Best Practices for Using Work Order Software
Whether in K-12 schools, hospitals/clinics, or medical distribution centers, a facility manager's routine is filled with tasks of all sizes. They are usually maintenance and repair requests scheduled or assigned to your team with an authorization referred to as a work order.
Usually, a small size operation can work without digitizing the processes. But when work orders pile up, it can be challenging to know what was assigned to whom, what task has already been completed and hasn't been started yet, and when certain equipment was last inspected. That's where work order software comes in to help optimize fulfillment.
But the technology doesn't work correctly without commitment. Have you assessed whether your work order software is being used as efficiently as it can be?
Make sure you're getting the most out of your software by using features such as:
1. Utilize Contractor Directories 
A work order often requires you to find the ideal person to perform a certain task—especially more severe HVAC, lighting, or plumbing problems, which can compromise the services in the facility. As numerous contractors are on the market, it can be challenging to choose the most suitable professional for the correct work order.
When adopting a work order software, the facility manager can optimize the assignment process by utilizing a directory listing all the available professionals. You can even refine your search for contractors in your geographic area for specific tasks, considering factors such as price and ratings from other customers.
2. Scheduling Preventative and Recurring Service
 There are tasks you need to repeat regularly to prevent equipment from failing. Unlike reactive maintenance, which is only done when something breaks, creating a preventive maintenance schedule helps facility managers avoid severe damage, saving money on equipment repairs or replacements, and keeping the workplace safer.
If there isn't a system in place, it's easy for tasks that should be recurring or timed as preventative to be delayed or not to happen at all. Work order software should be used to ensure they're tracked and scheduled appropriately. You can schedule daily, weekly, monthly, and even yearly tasks, so you never miss a deadline.
3. Monitoring Order Fulfillment
 For work orders to be considered complete, they should be tracked and updated with the correct status. If your system is being underutilized, all sorts of problems can happen: an order may remain unfinished with no follow-up, not enough people are assigned to the task, etc. Take advantage of the features offered by your work order software to assign, monitor, and close work orders.
The system allows you to easily change the status of tasks and communicate with the entire team about the progress of work orders. You can see how each job is being carried out, analyze the hours spent on each piece of equipment, the parts needed, and other important data. Then, when a task is completed, it's relatively simple to close and file it in the software's database to review whenever necessary.
4. Reduce Manual Tasks
 If you've retired the paperwork, it doesn't make sense to keep feeding your system manually. To prevent mistakes, try to reduce the amount of time on manual tasks or replace them entirely with automated processes whenever possible.
The work order software allows you to automate several essential processes. Through mobile apps, facilities teams can perform several operations remotely—from marking a work order as started to informing staff about the task's development until its completion. To ensure that resources, parts, and tools are always available for each operation, you can also program the software to automatically create a purchase order for products that aren't in stock.
5. Review Historical Work Order Data
 Perhaps you aren't properly taking advantage of the best feature of your work order software: all the work order data it generates. The main goal of any system is to complete orders in an optimized way and reduce costs. If that's not the case, processes need to be changed.
With the data generated by your work order history, you can review all the processes to analyze them and decide whether they should be changed. For example, you can quickly identify how many times your school or hospital's HVAC system has been inspected and repaired in the past few months or years.
If they are too many, you can adjust the processes by scheduling preventive maintenance more frequently or evaluating the need to replace the equipment. Use work order management software to monitor and stay up to date on everything already done in your facility. This will help you make the best decisions.
Get the Best Out of Your Software
 Picture the scene: you spent months trying to convince your facility's finance department to invest in a work order software, ensuring that it would make life easier for everyone and save a lot of time and money. You've won, the system was implemented, but you still haven't been able to take full advantage of it.
Managing work orders can be challenging and quite complex, especially when your staff is reduced to the number of tasks required. This is one more reason to learn how to use all the software features at your fingertips. Take advantage of them and you will be able to streamline processes in an automated, fast, and intelligent way.