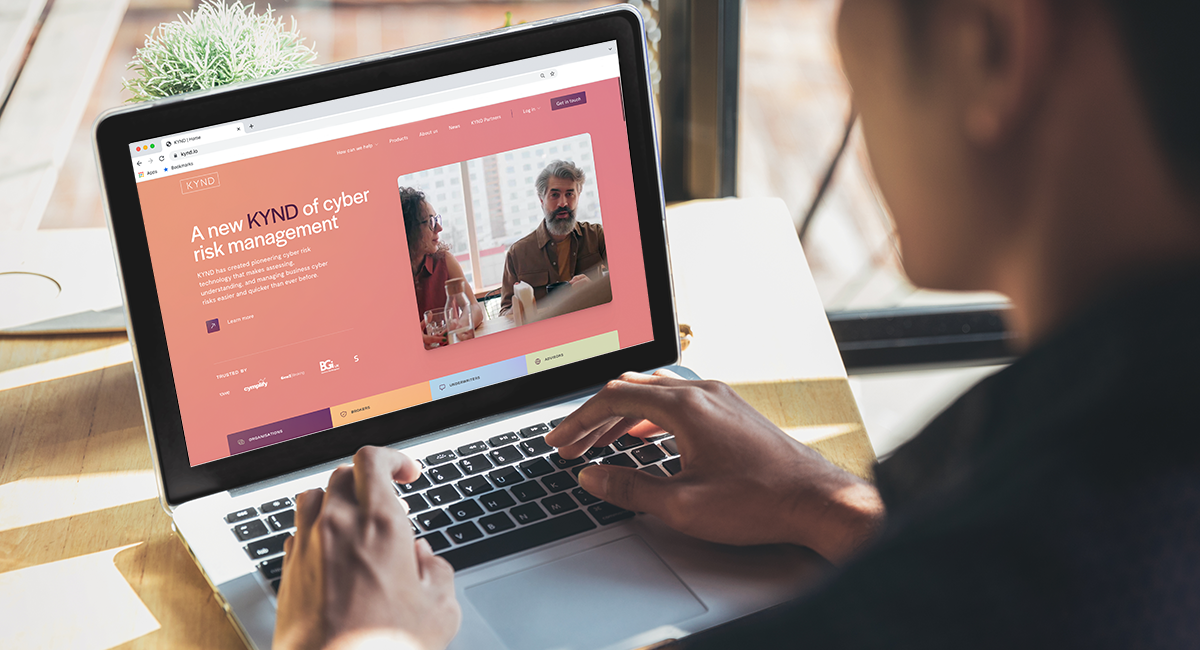 Crunch on Cybercrime: Cyber company, KYND, reveals brand new website
KYND Limited represents a new breed of cyber company, developed with a focus on helping businesses remain one step ahead of cybercrime risks. Founded in 2018 with headquarters in London and offices in Porto, the leading provider of cyber risk management solutions has just revealed the launch of their brand new, redesigned website. Featuring greater visuals, breakthrough technology, compelling content and easy-to-navigate enhancements, the redesigned website supports a more personalised user experience for clients, including brokers, underwriters, managed services providers, and organisations.
To reflect its growth over the past 3 years, as well as its current position and offering, the relaunched site enables accessible insight into an organisation's cyber exposure, benefitting every party involved in the value chain of cyber insurance. KYND's extensive range of cyber services and products offers current and prospective clients easy access to helpful industry insights, as well as cyber risk management resources. The site also outlines the specific sectors with which KYND works. 
"After months of dedication and hard work, we're incredibly excited to debut our revamped website to the world!", says CMO of KYND, Melanie Hayes. "This redesign not only allows an enhanced, informative user experience for our clients, prospects, and partners alike but also perfectly reflects our imperturbable commitment to make complex cyber risks quick to identify, simple to understand, and easy to manage. Hence, we would like to invite those interested to explore our new website and find out how exactly KYND's innovative technology can make it happen!"