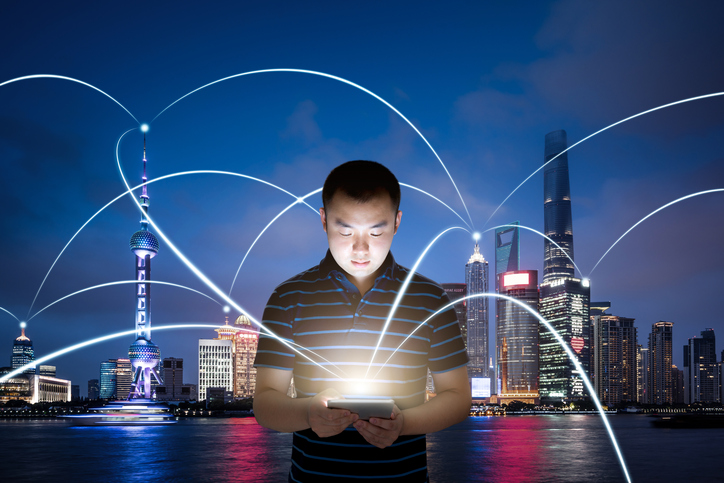 Link Building? Focus On Visual, Voice And Velocity In 2018
I know what you're thinking. Why bother with SEO as it's already at the pinnacle and the end of the world as we know it. I wouldn't argue with you too much that the way an SEO service is gradually having to evolve with the shifting times. At least the old way of doing it. Humans have been reinventing the wheel for centuries and the same is now occurring with SEO and digital marketing ten fold.
Why? The tools have changed and with it human behaviour and some of us that are making use of SEO aren't even human. Artificial intelligence is creating havoc wherever it goes. If you can get it into your head that the entire knowledge base of humanity can fit in one average sized room when shrunk into a message on DNA, you kind of start understanding that the internet is much bigger than it needs to be. We don't need ten thousand websites queuing up to answer one search query, as Google only needs one website with the single (but comprehensive) answer. They don't even need your website once they have your content. There are some seriously huge changes afoot Dr. Watson.
Do you give up like many have or do you adapt and succeed? Search engines are not the only mode of delivering traffic to your website. You could advertise £350 million on the side of a bus, drive a tank through London or commit to gearing up for an earth moving rank improving 2018 and change your focus to what is happening now and will be needed, not playing catch up. Which of course in theory you already are. The industry of search marketing is about to get really exciting, even for businesses who generally hate this kind of stuff.
As of now search is having a shop floor moment. It's not nearly enough to get people through the door, the product has to be seen, to be tested and on the internet that means an assurance that the door a person walks through already has what they want. The User Experience does not respond well to warnings of out of stock, an incorrect result or false information and it has to be quick, loading in lightening fast time with a boost of rich snippet. I often – well now and several years ago, wonder how fast flies flew two million years ago. We have the need for speed so we can sit down and do nothing else but watch internet telly…
Google is providing its users free cheese and biscuits in the way of a sampling of our website content multiple times across many search queries. Is it not enough that a search company  struggles with a loss in traffic because of rank changes but now has to compete with giving away information for free and ensuring a click through from the given advice at a lesser ratio?
I haven't changed my SEO practices much in twenty years and I still input keywords on articles myself. But this old dog has to learn some new tricks for 2018 and here's just a few ways to adapt and I am being seriously subtle on the term adapt. You have to take all your clothes off, run out into the street and scream allegiance to the new search movement of 2018 as it is one big juicy Aberdeen Angus steak. Get your digital marketing teeth stuck into these:
Image search: So Facebook can match your face and then find your face in other images. It's one reason my mug is not on the net. No way and no thank you. But products, oh my. The image you use of a goldfish in a bowl to represent your business? No mate sorry not good enough.
Image Search will no longer mainly be ranked on the descriptions or title you give them and probably haven't been for a long while. They discern the pixels automatically to pick out shapes so much so that they can do this – wait for it, they will be able to match a particular counter top to a kitchen floor as a suggestive search result based upon historic data and perhaps integration of "other customers bought this with…" Imagine how much more useful image search will become!
Artificial Intelligence is behind Rankbrain and many other innovative ways of understanding human behaviour and associating it with predicting results and intent. To cut a long story short there is nothing a human can do to counter a search engine's use of AI other than to deploy an AI themselves.
Desktop search is dead. It's now called Mobile First. All of the recent changes at Google have been geared towards the mobile user. Speed, security, AMP, images resized, how titles read, rich snippets lifting yet more content to present to the user before they make a choice. If your website is not responsive in 2018 and is not geared towards mobile users you may as well get the prayer mat out and face an appropriate direction.
SEO For QEO. Question engine optimisation will be the most requested Digital Marketing service of SEO'ers in the New Year – well I think so. We can argue between ourselves whether we wish to show in a never ending list of FAQs or be below the line or we can submit and be the best at it. Did you say something? Oh voice search, yes very connected to Answer snippets and will require you to rethink how you deploy content with html pointers.
These huge changes plus a superior link campaign and ensuring a user receives what they want, when they want it, are some of the biggest changes ahead for you, but are seriously current for search engines spidering your site today. Of course if you haven't been doing any SEO until now and have been winning UNTIL NOW then maybe you're already inadvertently doing some of them!