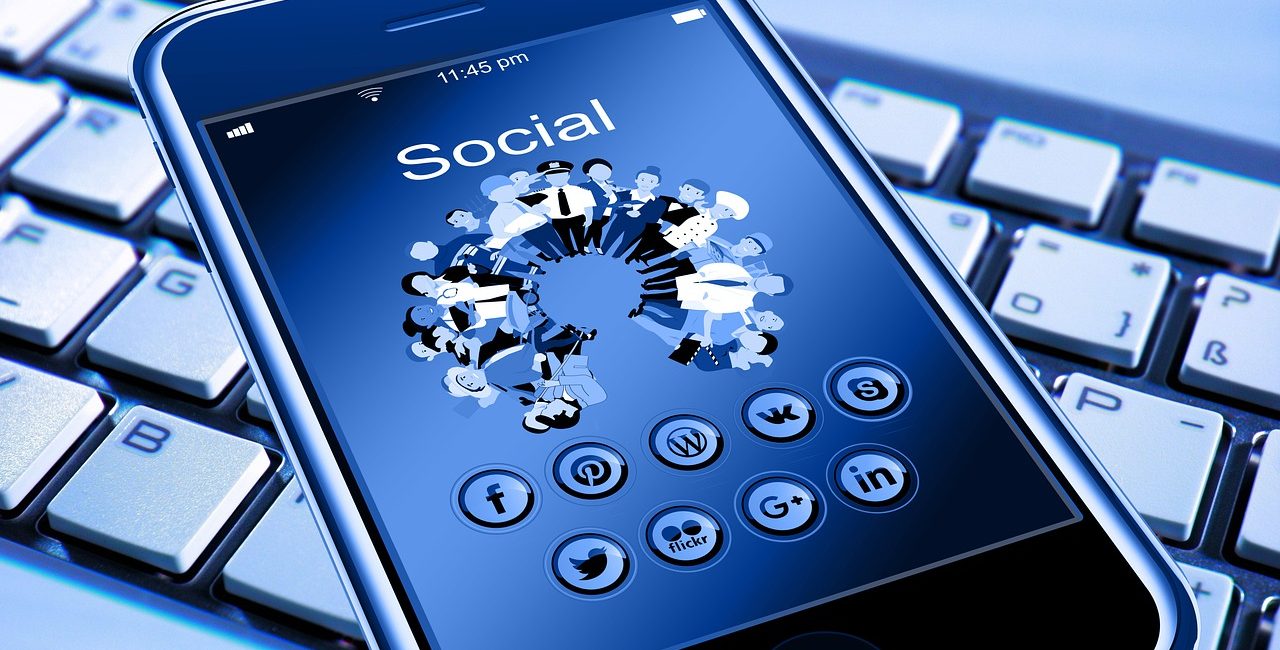 Make Your Business Buzz Through Social Media Marketing
Sneak Peek: If you want to ensure that your business products and services "Buzz" on all tabs and phones across the globe, you will have to level up and think beyond simply posting images or videos. With this comprehensive guide, we have incorporated the best practices to help you dig deeper to expand your business scope through social media to go viral and boost your game using content schedulers.
It was light years ago when social media platforms were limited to socialising, connecting, and chatting with people from anywhere. Today, the active users on social media are 3.5 billion, with the number only multiplying each day. Who doesn't know about Facebook? Even your grandparents probably would have a profile on it! Taking note of these growing numbers and the fact that the internet is forever evolving, social media has only grown, and the demand for the best social media in the UK has enhanced its platforms for the users to welcome Businesses and Entrepreneurs to connect with their audience. But to grow on social media, you are certainly going to require help from the best social media agency in the UK.
Well, you may have understood the power of social media and its importance in augmenting your business by giving it the required global reach. But, you need to realise that just making a social media profile for your business is not enough. You need to understand the backend nexus and functioning of each application and employ effective strategies to market and advertise.
Social Media is "Free", but not using it effectively will "Cost" you a lot.
With over 50 million small businesses from varied backgrounds exposed to consumers who habitually use social media routinely, your business could rank amongst or surpass them with the help of social media marketing, regardless of the size and scale of your business.
You don't need a magic number of followers or a specific buzz to set your footing in the social industry. All you need to do is hit the ground running with some super effective strategies and apply them consistently.
Dart The Following Social Media Marketing Tips
Business Goals: If you do not know your business, its nature and background, how do you expect your customers to know? Before you jump start your social media journey, it is imperative for you to pause and understand what you expect from your business. And what are your social media business objectives? Your aim regarding social media marketing could be to achieve leads, generate sales, grow an audience or drive traffic to your website. Your goals could be short or long term, but jotting them down helps focus on those key areas and bring those expectations to reality.
Appropriate Social Media Platform: Now that you have learned in-depth about your goals, the next step is to work on your vision. You will have to select a social media application that will serve your purpose based on your niche. Facebook, Instagram, Pinterest, Youtube, Twitter or Snapchat – which application would be favourable to your business? Each social media app is unique. For instance, Youtube allows you to share videos; on Twitter, you can share your opinions in short text forms. Facebook is famous for communities and groups, whereas Instagram is high in demand for its visual content. So which app would do justice to your brand? What range of content do you wish to share, and how? Only after learning the apps and the features they offer can you devise your strategy.
Target Audience: For any business to succeed on social media or even in a physical market, it is essential to know your audience. Do a study on the existing audience on the social media platform you use. Learn what kind and quality of content they enjoy and what draws their attention to shop repeatedly from your competitors. Note at what time your audience scrolls through social media and posts at the same time to catch the spotlight. Formulate demographic data based on gender, age and income group you would like to target. Such statistics will help you understand a consumer's persona. A thorough social media marketing revolves around micro-targeting as its clear agenda backed by a data-driven approach which otherwise goes untouched in causal and random content uploading.
Content Strategy: Your social media marketing plan hinges on quality, diverse and compelling content. Once you are ready to launch your brand through social media, you will have to consistently engage with your existing customers and prospective audience through content that pleases them. Your audience must relate to your content, whether written texts or visual graphics, feel influenced and be convinced to shop from you. Remember that a good content strategy helps build trust. Also, ensure that you are consistent with quality content and your e-store, i.e., your business profile must always be clutter-free and depict your brand successfully.
Humanise Your Brand: If you want to build a community and maximise your sales and profits through social media, you will have to first build your brand in a way that your audience feels connected. You must understand that conducting business online involves a significant drawback that people have never met you or seen your products in person. All they have is images and references. Hence, to build personal relations digitally, you must go the extra mile and provide robust customer service. Always solve their queries, connect with your people through private messages, and hear their requests and feedback. To support this, social media platforms provide plenty of features, such as going live, conducting a poll, adding a story, and more, to extend your reach and build healthy relations.
Insights and KPIs: One of the most advantageous facts about having your business on social media is that you can get insights into how your business is performing. Each social media platform provides metrics and Key Performing Indicators (KPIs) about your content reach, likes, views, shares, clicks and hashtag performance. Whether you promote your brand organically or through paid campaigns, these in-built tools help you gauge and conclude the profitable areas for you and the ones you lack to improvise your marketing strategy.
Here is why Digital Marketing is the inevitable accessory for your London's eBiz! 
 How Can Telsa Media Help Your Business Go Viral?
Okay, we agree that those above pointers were exhaustive. You probably now are wondering how you would manage to run around for your brand's social media extension along with your routine business chores. With Telsa Media at your back, you never have to worry about anything.
Telsa Media is a leading social media marketing agency in the UK. If you have been longing for profits to flash in your business account, we are the best to invest with. From an experienced team of marketers to graphic designers and content writers, you will never fall short of resources with us. The social media arm of your business is a whole new and crucial extension, and trust us with us; you get in-house, seasoned and 24/7 assistance.
We are well-versed with the backend of every social media platform due to comprehensive study and analysis. And that will undoubtedly reflect on the front end of your company's e-page once you witness it growing and flourishing. Our social media marketing packages are affordable and much lower than the industry standards for your ease. But, we will never deliver an inferior quality performance.