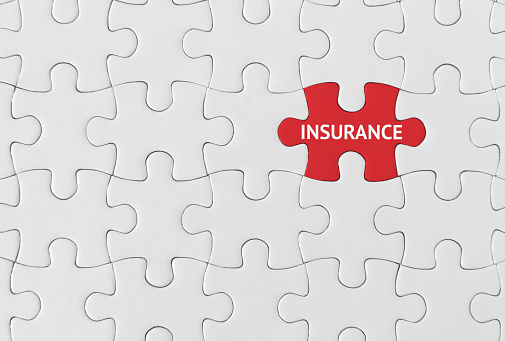 What to Do If Your Insurance Provider Goes Bankrupt
Insurance companies' bankruptcies are not that common. For a long time, very few insurance companies have declared bankruptcies as they are now better prepared for any kind of market instability. If your insurance company goes bankrupt in any instance, you don't have to worry much because your money is still not lost. Regulators usually rehabilitate any insurance company before it liquidates. However, if that doesn't work, then the company's statutory reserves, reinsurance agreements, and state guaranty associations will help meet the customers' obligations. The state takes over and converts the assets into cash. Then it gives it to the creditors and the policyholders to who the company was indebted.
Insurance firms fail for a variety of reasons, even though the industry is heavily regulated. For example, as long-term care insurer Penn Treaty discovered, they may under-price their products and experience higher-than-expected insurance claims. In 2017, the corporation was declared insolvent, making it one of the greatest failures in US history.
If your insurance company goes bankrupt following are a few of the things that you can do.
1. Continue Paying the Premium to the State
If an insurance company goes bankrupt, there is not a lot that you can do. However, one good thing is that the state guaranty association and guaranty fund come into action and would transfer the insurer's policies to another insurance company or will continue to provide the coverage itself to the policyholders. Therefore, keeping that in mind, you should continue paying the premium; if the state takes over your insurers this way; you wouldn't need to get a new insurance policy. Your continued payment of the premiums will keep your coverage intact.
2. Get New Insurance From a New Company
If you don't feel comfortable doing that, you should get a new policy with another insurance company. When doing that, make sure that the first thing you do is choose a licensed insurer with sound financial health. It is among the top essential life insurance tips for new families or individuals. If you don't want to rely on the state guaranty association, then make sure you look at the insurance company's ratings before you get involved with them to ensure that they are financially sound and doing well in the market. The highest ratings are given to insurance companies that are believed to have the best position to meet their financial obligations. Low ratings are given to companies that are thought to have a poor ability to meet financial commitments. That's why before getting any policy; make sure to check the rating from more than one agency's page as it can vary from agency to agency. Furthermore, pay attention to different press releases to know the ratings and downgrade as well as read the agency's reasoning to give the company the rating it has given.
Looking at the company's rating makes you feel at ease because it is good to know that your money hasn't sunk and it is protected, but it is better to know that your life insurance company is doing well, that the chances of it going bankrupt is a small possibility.
3. Apply for the Company's Estate to Receive Full Payment
Although the state's guaranty association wouldn't have enough funds, it would use the company's assets to pay the policyholders back, but this amount is capped. If your amount exceeds its maximum amount, it can get frustrating. However, if you have a claim exceeding the maximum limit, you can apply to the company's estate to receive the full payment.
4. Hold the Broker Accountable
The broker who helped you get your insurance before the company went bankrupt is also liable to the policyholder. It is the legal obligation of the broker to offer the customer a skilled service. If the broker has provided a policy from a company that isn't solvent, you can hold the broker liable for his mistake. It is the broker's job to warn its customer about any financial problem that the insurance company might be dealing with. If that information is hidden from you, then give some thought to this and talk to a lawyer if you think that the broker used you unlawfully. However, to avoid such a situation, you should look to get the services of a PEO.
All Isn't Lost
There are not a lot of cases where the insurance companies went bankrupt, so it is safe to say that the chances of our insurance company going bankrupt are pretty low. However, they are not nonexistent. But fortunately, your money isn't lost, and there is still a lot you can do about it to recover it. Apart from that, when getting a policy or insurance, make sure that the company you are choosing has an excellent rating to confirm the company's financial stability.