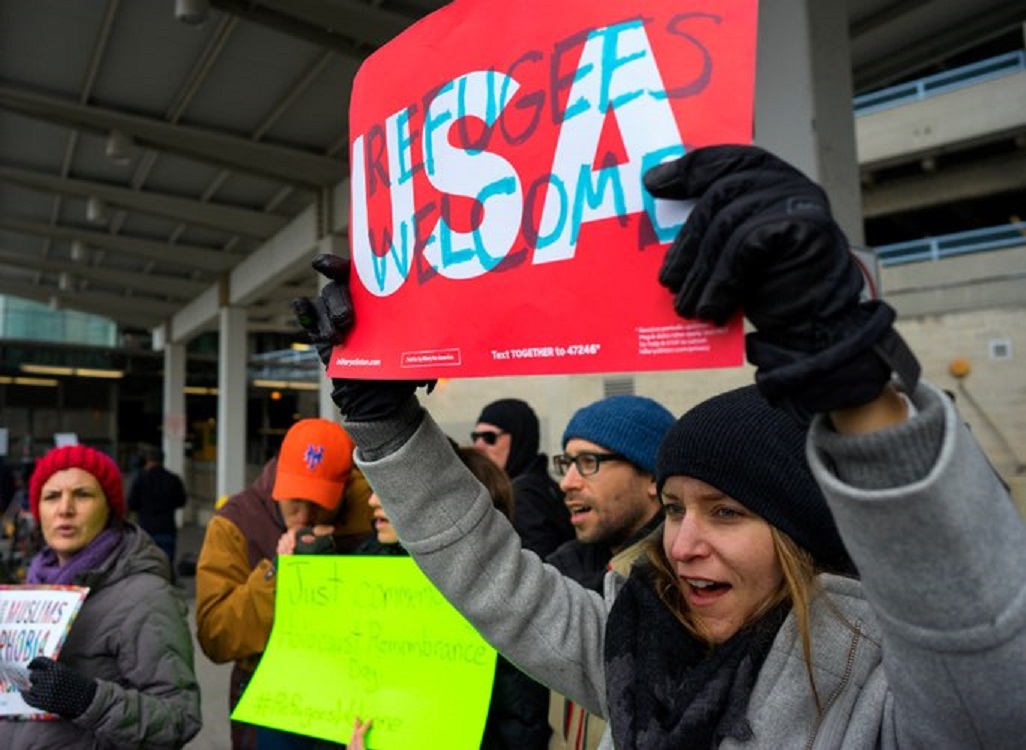 Problems at the airports following Trump's Immigration Order
The Department of Homeland Security said that the official request banned green card holders from those nations from re-entering the United States. No less than one case immediately incited a legitimate test as legal counselors speaking to two Iraqi evacuees held at Kennedy International Airport in New York documented a movement early Saturday looking to have their customers discharged. They additionally recorded a movement for class confirmation, with an end goal to speak to all outcasts and different foreigners who they said were as a rule unlawfully confined at ports of passage.
Not long after twelve on Saturday, Hameed Khalid Darweesh, a mediator who dealt with sake of the United States government in Iraq, was discharged. After about 19 hours of confinement, Darweesh started to cry as he addressed columnists, putting his hands in the face of his good faith and emulating cuffs. The other man the legal counselors are speaking to, Haider Sameer Abdulkhaleq Alshawi, stayed in guardianship as his lawful promoters looked for his discharge.
Inside the air terminal, one of the legal counselors, Mark Doss, a directing lawyer at the International Refugee Assistance Project, asked a border agent, "Who is the person we need to talk to?" The obscure operator told Doss, "Call Trump."
The White House said the limitations would shield the United States from outside nationals entering from nations traded off by fear mongering and guarantee a more thorough checking process. Be that as it may, faultfinders censured Trump over the prompt blow-back forced on individuals who, in every way, had no evil goals in attempting to go to the United States.
Serene Challenges started framing Saturday evening at Kennedy Airport, where nine voyagers had been kept at Terminal 7 upon entry, and two more were confined at Terminal 4, an airplane terminal authority said. The authority said they were being held in a government zone of the airplane terminal, including that such circumstances were playing out around the country.