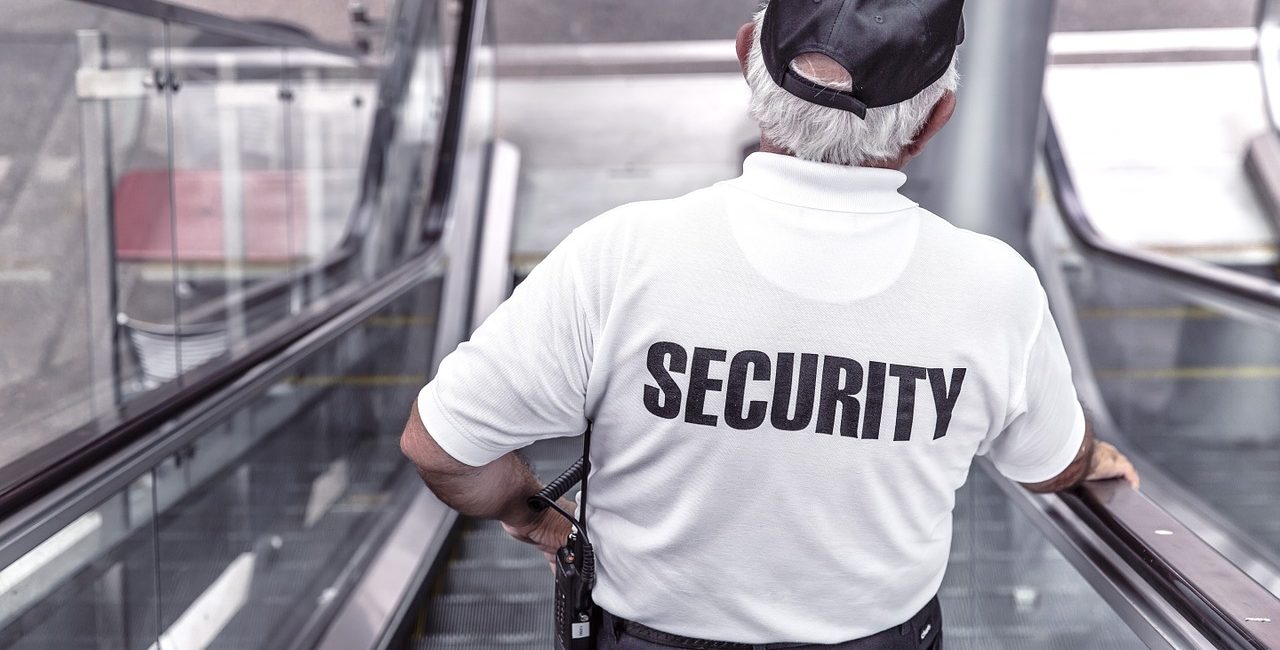 How can Britain's lone workers stay safe?
Around 8 million people (equivalent to 22% of the working population) in the U.K are considered lone workers, defined as those who work by themselves without close or direct supervision. Unfortunately, these type of roles are often fraught with safety risks.
Not only are lone workers susceptible to violence from members of the public, but they have nobody around to help them if they are involved in an accident or fall ill onsite. The British Crime Survey revealed that around 150 lone workers are attacked either verbally or physically at work everyday. Figures from the Health and Safety Executive (HSE) also showed that 142 workers died at work in the year up to March 2015.
It therefore appears that employers should be doing a lot more to protect lone workers, and a recent survey by Office Genie confirmed this, revealing that 67% of workplaces do not have the capacity to safeguard these individuals. How exactly are lone workers made vulnerable and what methods of lone worker protection can make them safer?
What are examples of lone workers and the risks they face?
Here are some of the most common examples of lone workers in the U.K.
Security guards – Many security guards work alone at night to patrol a building or monitor CCTV.  This is the ideal time for opportunistic criminals to strike, putting the guards at significant risk of danger.

Health and Social Care workers – These workers may to have to visit patients alone in their homes and could be faced with violence and no one to help them. There is also the risk of being attacked by thieves if carrying drugs for their patients.

Retail workers – Many retail workers work late at night and alone in locations like petrol stations. They are also prime targets for thieves, due to the fact that there is only person protecting the till. This again puts such workers at serious risk of harm.

Utilities workers –  Water, gas and electricity companies employ lone workers like plumbers and meter readers. These employees may be at risk of harm if they are injured or fall ill, as there is often nobody around to help them if alone in somebody's home.

Farmers – The machinery used in the agriculture industry makes farmers prone to accidents. This danger is intensified when working alone like many farmers do, as they are usually out in the open and far from any help.
How lone workers have not been sufficiently protected
A number of high profile cases demonstrate how lone workers have been inadequately protected by their employers.
A notable incident occurred in London, whereby a lone night Tube driver was attacked  whilst returning his train to the depot. He reportedly came across a group of graffiti vandals who violently attacked him, before stealing his radio. Finn Brennan, district organiser for the Aslef drivers' union, called for greater security at depots, something that may have prevented against an attack like this.
The risks from accidents are also significant for lone workers. For example, a lone catchment South West Water worker drowned whilst unblocking a water filter on the job, falling through a hole of a filtration tank and into 6.5 feet of water. Despite activating the company's lone worker alarm system, he was not found until it was too late.
In the aftermath of the accident, the company's risk assessment was deemed inadequate. This had enabled the facilities to be unsafe for workers. In response to this, smaller openings in the observation grid that the worker fell through were implemented, as well as guard railings and dual manning of the systems. The staff call logging systems were also deemed inadequate, and replaced by a new system featuring a panic alert and GPS tracking.
What can be done to protect lone workers?
1. On-site patrols of the business premises
One way to protect lone workers is to make sure that they are not actually alone. CMS Keyholding recommend scheduling routine visits from security professionals; the company provides trained guards to patrol business premises at any time. This gives lone workers sufficient backup if they are ever at risk of harm.
Likewise, lock and unlocking services can also help to protect lone workers. This does so by bolstering the security of the premises, such as by ensuring that all of doors and windows are securely locked, and that alarms are in place. This can again protect lone workers against the threat posed by members of the public.
2. Risk assessments of workplaces
Identifying potential risks in advance is also effective in protecting lone workers and pre-empting threats. By determining the possible hazards, employers can then work towards mitigating them.
Risk assessments will typically include: identifying hazards, deciding who might be harmed and how, evaluating the risks and then deciding on precautions. They must be carried out stringently, or incidents like the South West Water case can still occur.
3. Personal safety devices or security smartphone apps
Another way to protect lone workers is to provide them with personal safety devices or security smart phone applications. Such software can offer solutions like an SOS button or listen in-services to protect lone workers. However, relying on employees being able to use this technology in the face of danger is a risky strategy.
4. Conflict resolution or self defence training
Lone workers could be given security training themselves to protect against the threat of violence. This includes conflict resolution training to help them diffuse aggression of others, and self-defence classes to enable lone workers to arm themselves. Yet, these solutions do still ultimately put workers at significant risk.