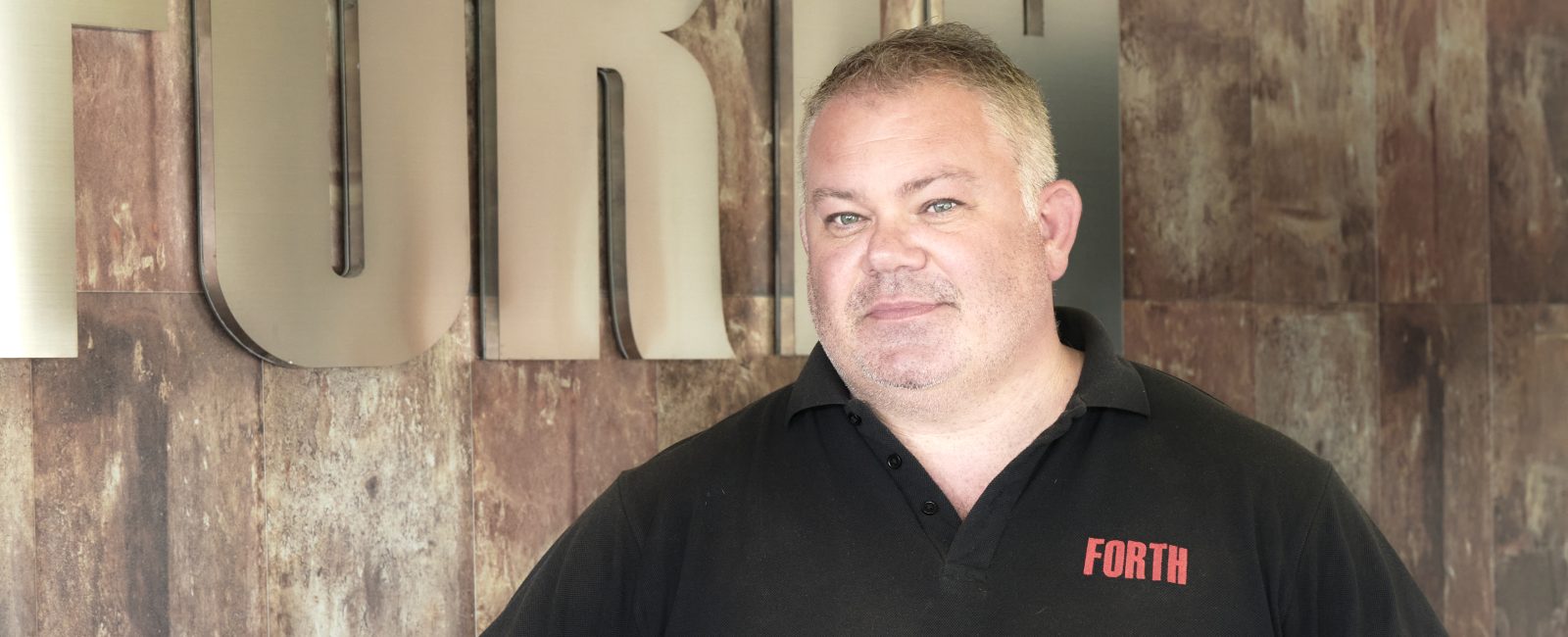 Despite Government's Promise of 'Levelling Up' Cumbrian Businesses are Often Overlooked says Leading Engineering Firm MD
Although Cumbria is one of England's largest counties, when it comes to investment from central government, it is often overlooked.  Mark Telford, the managing director of an innovative engineering firm which operates around the world, says despite the Government's promise of 'levelling up', businesses in the county have been largely ignored.
Engineering firm Forth, which has bases throughout Cumbria, has been providing bespoke and groundbreaking solutions to complex industry problems since it was founded in 2000.
However, Mark said the company and fellow engineering and manufacturing firms on the doorstep had the potential to further change the face of industry with their pioneering services.
He said: "When people think of Cumbria, they instantly think of the county as one big holiday destination due to the popularity of the Lake District.
"But there is much more to the area than just hospitality and there is a lot of world class and amazing work carried out by engineering and manufacturing companies here.
"There is engineering excellence in abundance in this very county, and we have proved time and again we can produce work which has a positive impact on industry across the globe. With more investment from the Government, we could do this on a much larger scale.
"This in turn would lead to the creation of more jobs and a huge boost to the economy, so it would be a very easy win for the Government, in my opinion."
Research conducted by Make UK, formerly known as the Engineering Employers' Federation, this week revealed that almost a third of manufacturers in the UK didn't believe the Government's plan to 'level up' was being carried out as they had yet to see any tangible benefit to their business.
One in four of the 225 firms surveyed said they wanted to see the Government prioritise support for skills training to create better job opportunities.
According to Make UK, the absence of levelling up was particularly felt by companies based in the North West, the North East, Yorkshire and the Humber and East Anglia.
But there is an initiative in Cumbria, launched last month, which aims to change that.
Industrial Solutions Hub (iSH), is a collaborative initiative between industry, SMEs, research and development, academia, charities, training and skills, and other organisations to create employment and regenerate communities in West Cumbria.
Led by Copeland Borough Council with the support of key stakeholders including the Nuclear Decommissioning Authority, Sellafield Ltd, Cumbria Local Enterprise Partnership and private sector supply chain partners, iSH will create more than 700 jobs.
Mark Telford says the iSH model is the perfect template for showing how Cumbrian businesses could combine skills and provide services unique to anywhere else in the world, and encourage the county's pioneering companies to widen their customer base.
iSH will bring new skills and training opportunities to Cleator Moor, and to West Cumbria more generally, by bringing entrepreneurs, businesses and industry together to design, develop and manufacture innovative solutions. With regeneration of communities at its heart, iSH is also set to bring about positive change which will in turn help Cumbria deliver on the levelling up agenda.