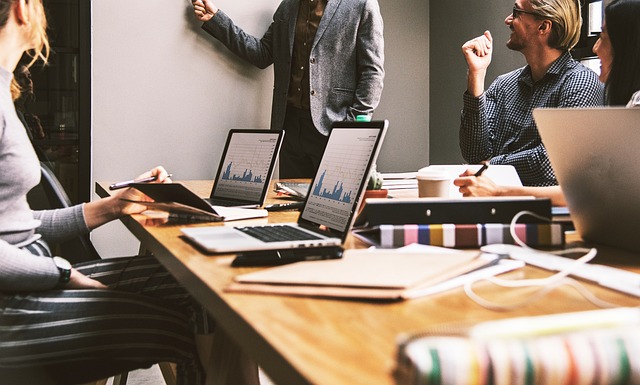 deVere company named as lead pension adviser for UK MPs
A wholly-owned deVere Group company has been confirmed as the lead pension adviser for UK Members of Parliament (MPs).
From a wide selection of retirement and financial advisers in the highly competitive and regulated UK market, WPS Advisory has been handpicked to deliver tailor-made advice to members of the MPs' pension scheme.
The team from WPS will provide guidance, modelling and opportunities for British politicians within the scheme in order to help them achieve their long-term financial goals in retirement.
Nigel Green, CEO and founder of deVere Group, comments: "The choosing of WPS to advise the UK's official elected representatives and lawmakers on their own pensions is testament to the world-class expertise and skill of our firm.
"This deVere Group-owned company was subject to a process of expert scrutiny and analysis and was subsequently awarded the agreement to advise MPs.
"This showcases the best practice and good governance that WPS Advisory has in its DNA.
"We're extremely proud that the firm, which is an integral part of deVere Group of companies, has been recognised in such a prestigious way.
"WPS and deVere are defined by our culture of client-centric focus, a passion for best client outcomes, quality of product, technology and the importance of regulation."
He adds: "The agreement will deliver considerable benefits to UK MPs in terms of service and solutions for their retirement planning strategies. Of course, as a strong, sizeable and well-resourced parent company, we will add support wherever we can.
"It allows us, the deVere Group to strengthen our position as the most regulatory robust international financial advisory organisation in the world."
At the end of last year, WPS Advisory was named 'Best Retirement Advisory – United Kingdom 2022' by Pan Finance International in their prestigious annual awards.
Pan Finance "shines a spotlight on leading examples of best practice across the world of finance in these exacting times," said a spokesperson for the awards.
"Established to be a true measure of excellence, the awards look beyond the realm of the balance sheet alone, measuring success through innovation, stewardship of the environment and positive impact on society."
WPS Advisory CEO, Simon Chrystal, said: "All of us at WPS are incredibly proud of the recognition this award provides.  We take immense pride in creating and evidencing informed decisions that always deliver to the needs and wants of our customers. 
"Without the consistent backing from our parent company, and Nigel Green personally – and the support they provide – this would not have been possible.  There is more to do, and we will, individually and collectively, be seeking to set even higher standards going forward."
The deVere Group CEO concludes: "WPS's enviable reputation for delivering outcomes-driven financial advice is galvanised by being officially named as the go-to retirement adviser for British MPs."